Kitty chaos: couple shows how they feed their seven cats
Internet - The dream of every cat fan!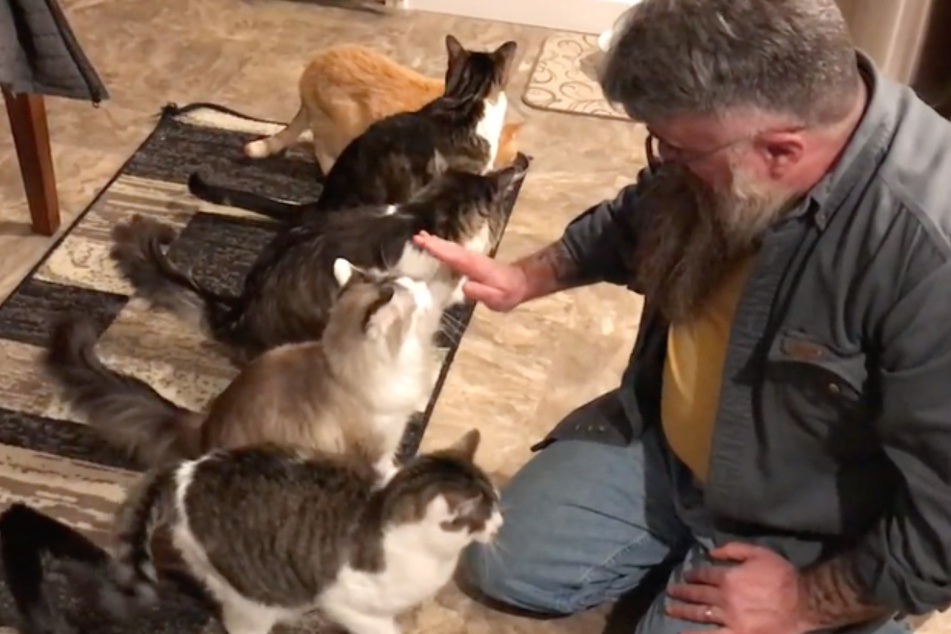 Keeping a pet and caring for it can be a lot of work, as Reddit user drekicreations and her husband can tell you. The couple have not just one, but seven cats in their home!
Having to feed so many kitties can sometimes be stressful, as a video they shared on the platform shows. In the clip, all seven furry friends can be seen waiting dutifully in place for their food – at least at first.
As time goes by, chaos slowly spreads, and the more bowls their owner takes down from the blue tray, the more impatient the animals become.
But pushing and meowing doesn't help them get their food any faster. There is a certain ritual they have to perform first.
Shortly before he hands one of the four-legged friends a meal, drekicreations' husband addresses each cat by name and tells it to sit. The animals obey, and some even give their owner a high five.
Reddit users are impressed by the cats' behavior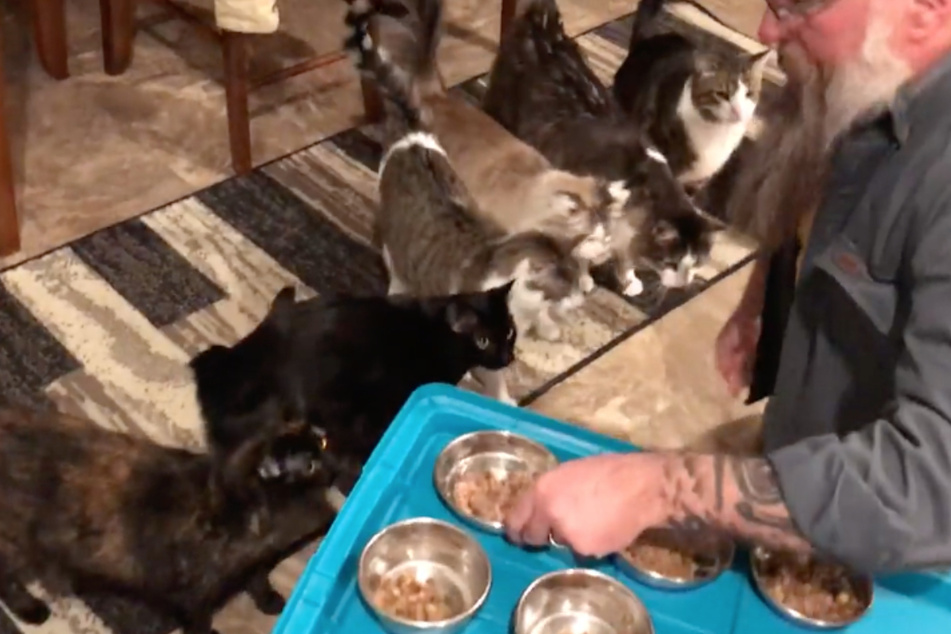 The cats each have their own name: Valerie, Angela, Benjamin, Michaelangelo, Simon, Omar, and Marigold.
The clip, titled "Our twice daily dose of marginally controlled chaos," captured the hearts of Reddit users in no time.
In the comments, users expressed astonishment at the number of cats in the house and their level of training. "You must have started them as kittens? That is amazing! I can't get one to sit still," wrote one user.
The woman replied, "it was 100% a joint effort between my husband and I. The 4 older cats came to the marriage with me, one already knew how to sit but it was his idea to get them to all sit. That was a couple years ago now, been doing what's in the video for at least a year and a half since the 3 on the left are 2 now."
No wonder internet users are calling the couple cat whisperers!
Cover photo: www.reddit.com/user/drekicreations