Litter scoops at the check-in desk: this hotel lets you live with cats
Yugawara, China - Have you ever thought about getting a cat? A traditional Japanese inn will help you decide, by letting you live with a fluffy furball on a trial basis.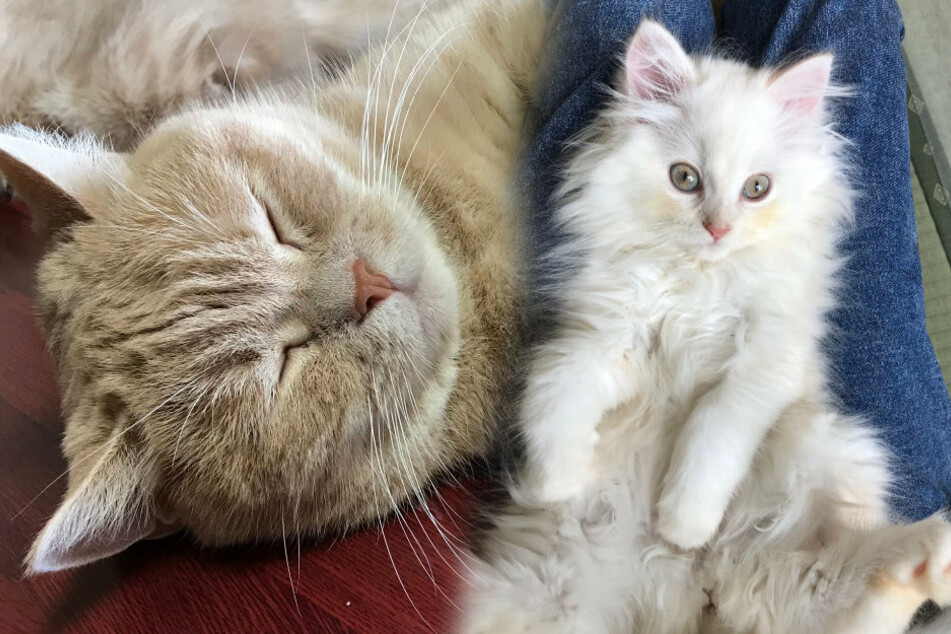 Owning an animal is a big responsibility. If you're not sure whether you are up to it, you can try a unique experience in a hot spring resort in Yugawara.
As BoredPanda reports, there is a very special kind of ryokan there. These traditional inns usually have rice-straw mats (tatami) for sleeping on the floor, shared bathrooms, hot springs (onsen) and other rooms that can be used by the public.
The inn called "My Cat Yugawara", located in the city of the same name, offers a particularly unusual experience.
If they want to, guests can book a trial package for their overnight stay which lets them experience living with a cat.
Everyone who books this teaser package will share their room with a fluffy feline. The cat checks in at 5.30 pm and stays until 9 am the next day. During this time, it cannot be left unattended by the guests.
If you are a guest of the ryokan for the first time, the staff first make sure that a kitten can be entrusted to you. For this, guests must attend a meeting in the café where they meet the cat for the first time.
If the cat feels comfortable, they can bunk together. But this doesn't just involve cuddling. The litter box must also be kept clean, of course, so a litter shovel is provided when checking in.
Guests can even adopt their roommates
Sometimes it only takes a few hours to fall in love with a kitty. That's why the ryokan offers an extra service:  if requested, the cat can be adopted. However, applicants have to pass an interview so the inn can determine whether they and the cat are a good match.
An overnight stay costs around $43. Prices vary according to the season, but if you want to add a cat to your stay, there is a surcharge of up to $24 per night.
Of course, you can also stay at the ryokan without a furry guest in your room and instead plan a day trip in the area. Yugawara is only a 2.5-hour drive from Tokyo.
Cover photo: Twitter/Bildmontage/mycatyugawara