Need a laugh? Cats with jobs gets it done
UK - If there's one thing the internet loves more than cats, it's cats pretending that they're people. It's no wonder then that the account cats with jobs is absolutely lapping up the likes.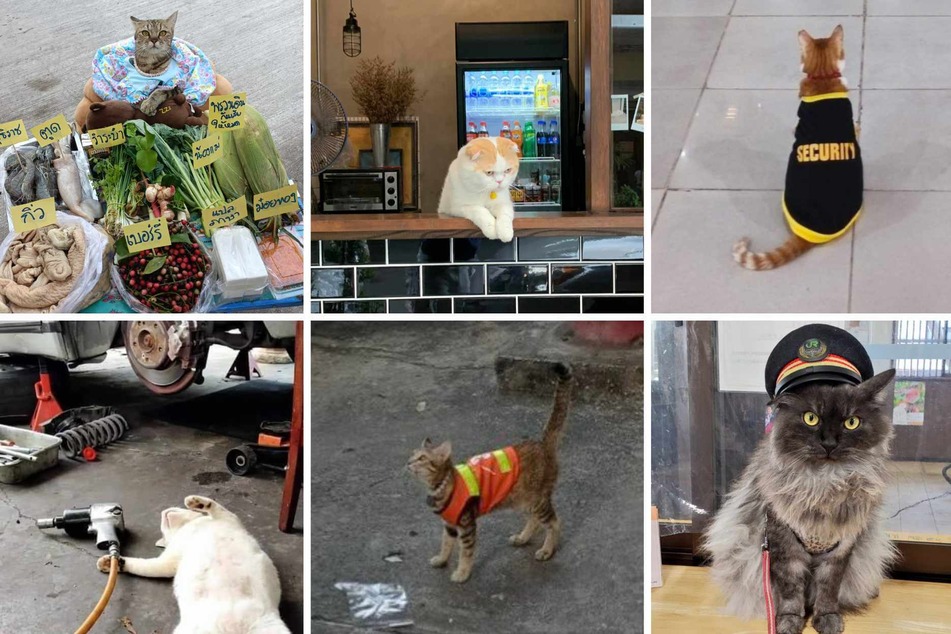 The X account, which has garnered some 2 million followers on the platform formerly known as Twitter since November 2020, shows man's other best friend hard at "work" alongside their humans.
Followers send in pics of cats doing everything from selling produce on the street to acting as a crossing guard – tiny reflective vest and all!

It looks like some of the cats actually do accompany their owners to their actual jobs in a bodega cat-type of situation, but some photos are clearly posed at home for comedic effect.
How effective they are at actually getting any of that work done remains to be seen... but it's pretty darn cute to watch them try!
And they do seem to be trying. Well, maybe not, but at least some of them look vaguely curious about why their owners are having such a good time posing them for pictures!
When it comes to putting a smile on our faces, these sweet kitties are definitely performing a job well done.
Cover photo: Collage: Screenshots/X/@CatWorkers