Poor kitty meows so heartbreakingly: but her doctor's note explains why
Fort Mitchell, Kentucky - What a sweet, tender meow! Baby cat Jimmy melted millions of hearts on TikTok and Instagram users after they saw the video of the kitten in its cage. There, he meows sadly to herself. Though many assumed he was meowing dramatically because no one wanted to adopt her, the cat's veterinarian Dr. Matt McGlasson has a completely different view, so he hung a note next to Jimmy's cage.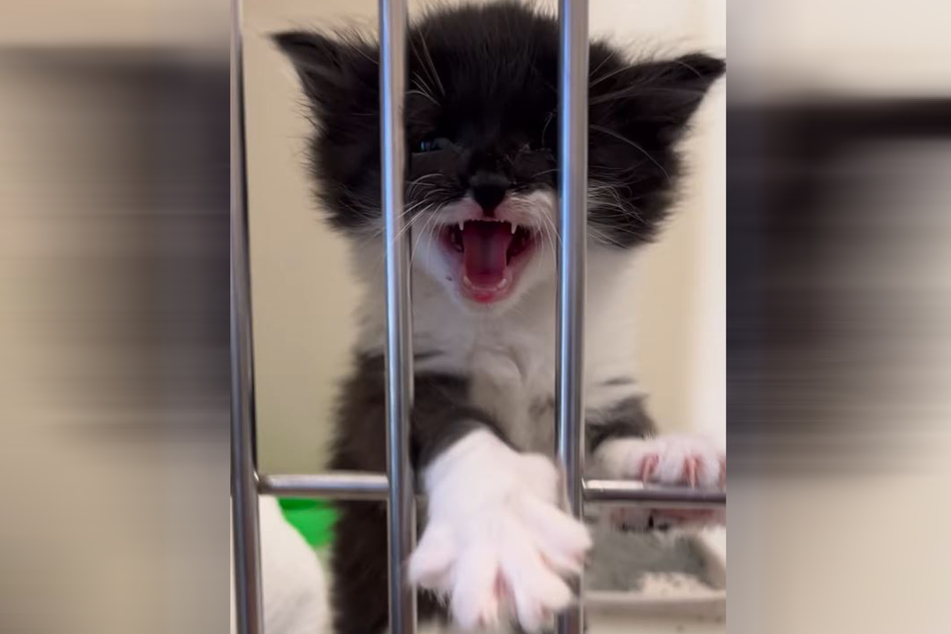 The touching clip starts with a warning: "Do not believe anything this kitten says. He is fine." before the camera pans to the cute little velvet paw, which many viewers think is unwell.
Resistance arose among the TikTok audience. In the comments section, quite a few complained that Jimmy was probably not well after all. Newsweek spoke to veterinarian Dr. McGlasson to find out what was really going on.
Fortunately, the vet was able to quickly and credibly assure the public that the small cat was, In fact, just fine.
Whether TikTok or Instagram – kitten Jimmy conquers hearts everywhere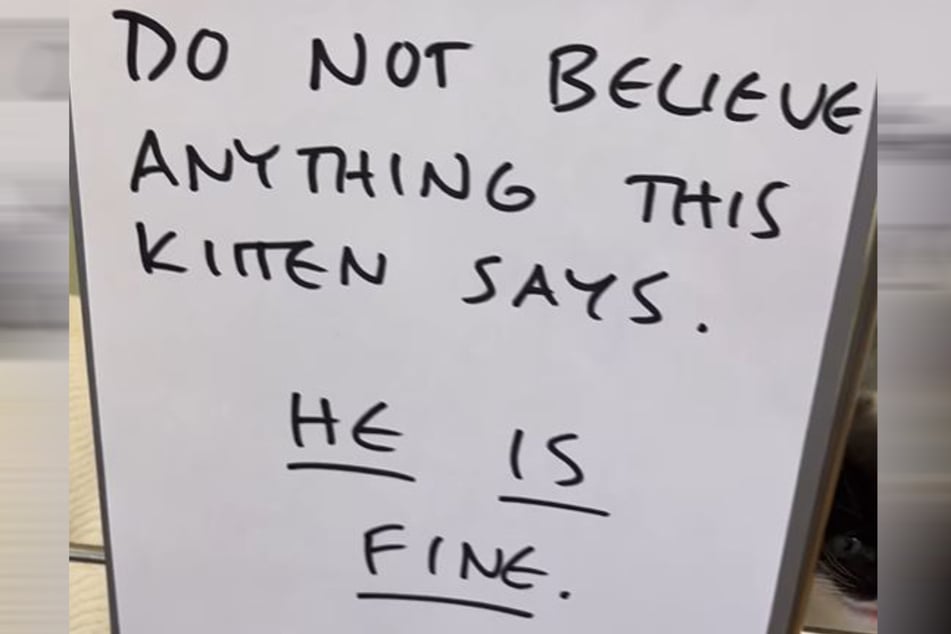 "I was busy at the office, actually in a surgery, when my phone rang and it was my kids. They found a stray kitten in the neighborhood with no mom around hiding under a porch," McGlasson said.
Upon meeting the kitten, he said he immediately noticed how much the animal meowed. "I'm a huge 'Better Call Saul' fan, and this kitten talks a lot so I named him Jimmy McGill," the vet said.
The hit TV series tells the story of windbag lawyer James McGill (Bob Odenkirk) and his transformation into Saul Goodman.
Whether the little kitten will also transform again is unknown, but it is certain that the meowing has already paid off!
The house cat was able to win over the heart of a teacher for one of McGlasson's children, who decided to take the kitten in.
And that's on winning people over with a dash of sass and a lot of love!
Cover photo: Collage: Instagram/Screenshots/dr.mattmcglasson