Pure hoppiness! Cat leaps for his love of stuffed frogs
Portland, Oregon - It was clearly love at first sight when an adopted cat took to a stuffed frog toy like a fish to water. And her fascination with the plush toy has made her an Instagram star.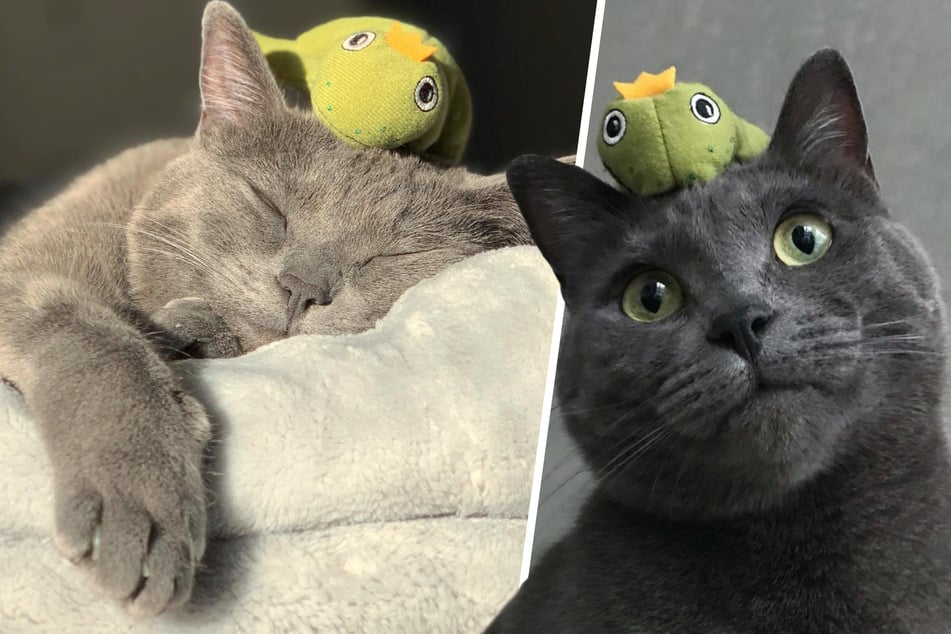 Mochi and her kitty brother Choco were happy in their new adoptive home when a family friend bought Choco a toad-ally awesome new toy: a stuffed animal frog.
Sadly, Choco wasn't the least bit interested in the stuffed animal. In fact, he was clearly over it.
But the same couldn't be said for his little sister kitten, Mochi.
Mochi and stuffed frog's relationship started off with an innocent game of fetch. From there, the cat fell head over heels in love with her new plaything.
She began to continually carry the frog around the house, batted it, chased it, and even brought it to her owners while they were sleeping.
Little Mochi was so smitten with her new plush buddy that her owners decided to buy her a few more. Now, the gray cat has a whole army of stuffed frogs at home.
To this day, her family still isn't sure why the cat is so enamored with the stuffed animals, and frogs most of all. It's been years since Mochi got her first frog, but she's just as enamored as ever.
Mochi and her frog army are inseparable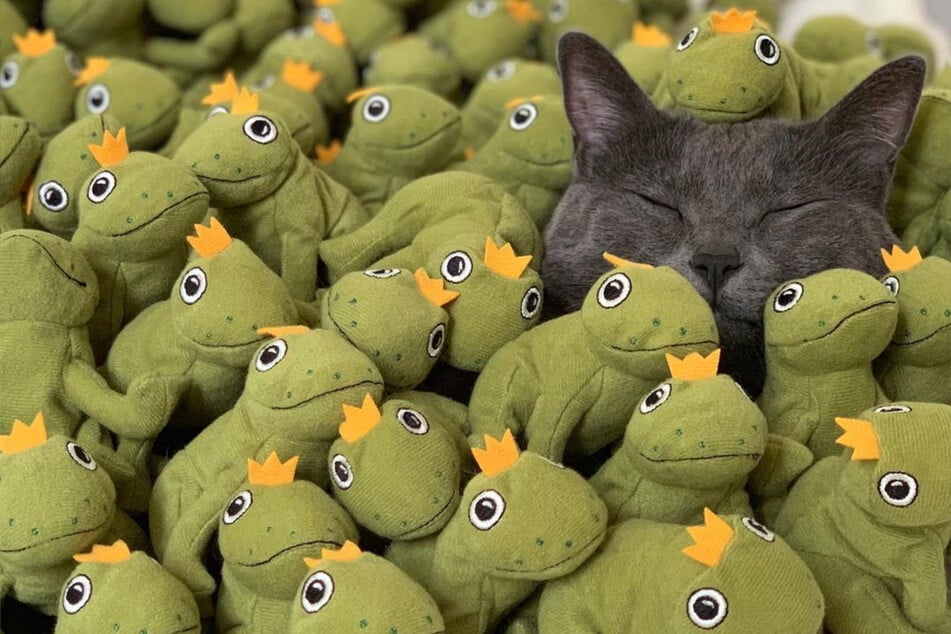 It's clear that Mochi has become more and more devoted to the little green animals.
Now, her family regularly posts pictures and videos of Mochi and her froggy friends on Instagram, to the delight of the cat's more than 43,000 followers.
According to Mochi's website, "the fascination with the frogs is something exclusive to Mochi. Choco was never interested in them."
Now, fans can shop Mochi gear, like froggy pins and stuffed frogs of their own.
But Mochi isn't the only quirky kitty of the bunch. Choco likes to play fetch, but specifically with any red ball that comes his way.
One thing's for sure: these kitties, and their green knickknacks, will continue leaping into fans' hearts for a long time to come.
Cover photo: Collage: Instagram/Screenshot/mochikittyfrog