Rare wildcat kitten "at death's door" rescued from freezing snow
Grantown, UK - When Scottish chef Pete Macnab went for a walk in the snow, what he came across sent a chill down his spine: a tiny kitten was "freezing, not really moving and at deaths door."
Macnab found the freezing cat while walking with his three-month-old son and a friend on January 13 in the Huntly's Cave area north of Grantown.
He said it was a "once in a lifetime find," the Daily Record reported.
He thought the cute kitten was a domestic cat and posted his discovery on Facebook in hopes of finding its owner.
"We saw a circle of sheep and found it a bit strange. As we were getting closer we found a tiny cat. It was in a really bad way – it was freezing, not really moving and at deaths door," he recalled online.
Pete only found out they were not dealing with a normal cat after his friend called a vet to say he would take the fluffy animal home and take care of it until they found the owner.
"They said no chance can we give it back, it's actually a Scottish Wildcat," Pete wrote.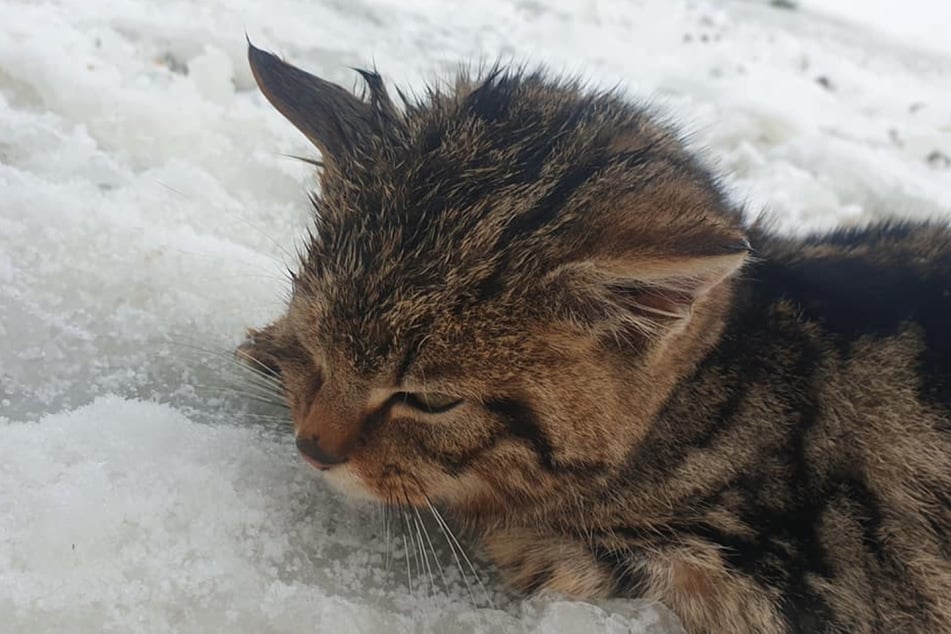 The Scottish wildcat, also known as the Highland Tiger, is found in the Scottish Highlands. The population is in immediate danger of going extinct.

"The vet said it was in a very poorly state. It was sodden through, could not stand up and in a severe state of distress," the Scot wrote in a follow-up.
However, the baby wildcat, named Huntleigh to mark where she was found, is now being taken good care of by the Scottish Wildcat Action.
There are only 100 to 300 pure wildcats remaining in Scotland, according to the charity. Huntleigh is one of the dwindling number.
Cover photo: Pete Macnab/Facebook/Screenshot