Sad cat's frown turned upside down after being adopted by woman
Minnesota City, Minnesota  - For six years, this neglected tomcat had to survive living on the streets and that struggle showed. The heartbreaking sadness in his eyes convinced a woman to fight for him and, a year later, that unhappy look is completely gone.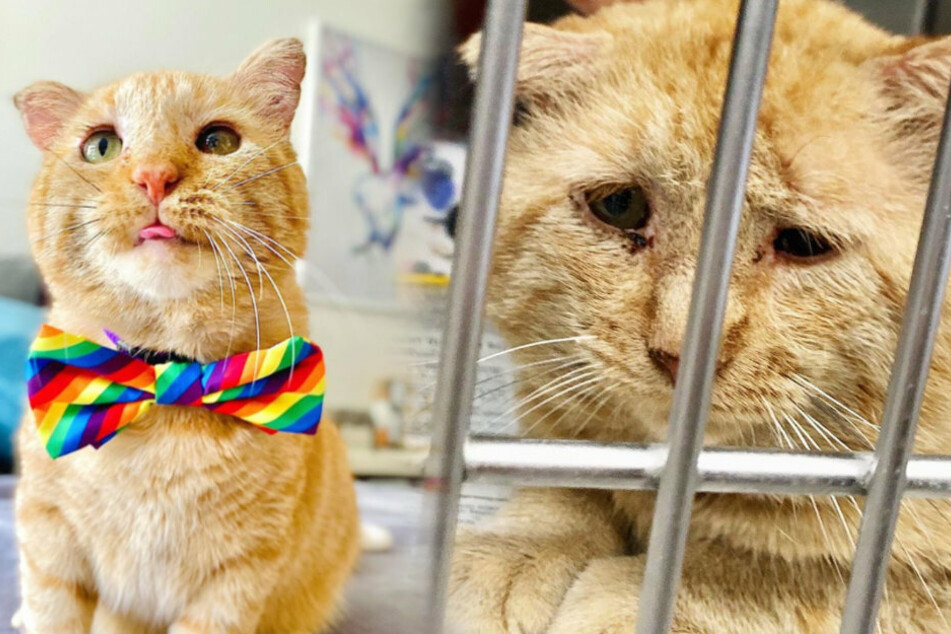 It's almost as if every one of this cat's hard days in the alleys was written on his face.
When a local animal rescue organization picked up the poor fur ball, he was six years old and had serious health problems: scars, a significant eye injury, and also a feline immunodeficiency virus.
The volunteers named him Bruce Willis, because they thought he was a fighter, like many of the actor's roles.
According to BoredPanda, no one wanted to adopt him over the following years.
The Animal Humane Society even included him in their Forget-Me-Nots section and drew attention to his case on social media. Bruce's sad eyes reached inside and tugged at people's heart-strings.
Among them was Sandra, who came across a photo of him on Instagram and fell hopelessly in love with him on the spot.
But the love story seemed doomed from the start: her landlord wouldn't allow any pets!
Sandra fought hard for Mr. Willis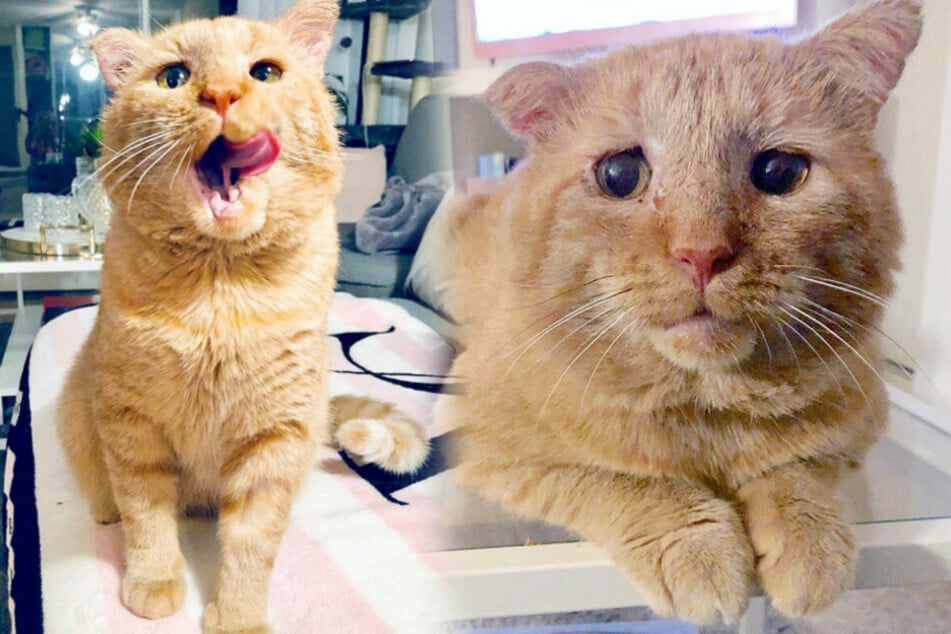 Although had never wanted a pet before, Sandra just couldn't get "Mr. Willis", as she affectionately calls him, out of her head.
She decided to visit him, which ended up being a difficult experience: "He looked even sadder in real life and I had to leave after only a couple of minutes because it was so heartbreaking."
But she still returned to the shelter regularly.
Mr. Willis' health worsened, and he got a respiratory infection.
"I hoped that someone would adopt him, but he was still there, week after week," Sandra said. So she took matters – and "Mr. Willis" – into her own hands.
She begged her landlord to make an exception for her. And after more than a month, she got the green light. Bruce Willis finally had a home!
"He went from being the saddest cat to the happiest cat I've seen in only a couple of hours. He purred all night long and would not leave my side," said the Minnesotan about their first day together as a family.
The feline Bruce Willis is now famous too
A year's worth of love and care has made an amazing difference to the tomcat's appearance. Although there were ups and downs and many visits to the vet, he  is now visibly happy and healthy.
And he now has a following of over 90,000 on Instagram, where Sandra documents the life and times of Mr. Willis The Cat.
Cover photo: Instagram/Bildmontage/mrwillisthecat