The secret life of pets: woman find out what cat has been up to from note
Swindon, UK - Cat owner Nicole Elise from Swindon in England had a good laugh after she found and read a note attached to her pet Tula's collar.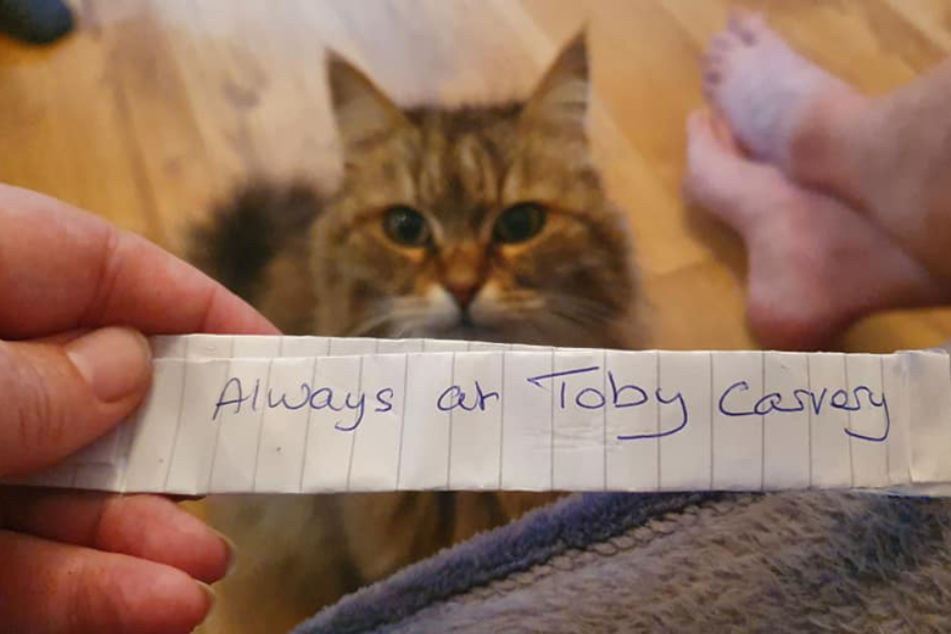 The short, handwritten message revealed the secret second life Tula had been living for months.
The sender let her know that the cat was always present in his restaurant and was successfully tapping up customers for some meat. The restaurant owner was making sure the intrepid feline had an owner and was not homeless.
Nicole Elise had a great laugh about her cat, who had been sneaking in an extra meal every day. 
A few days ago she posted the funny story on the Abbey Meads Community Group Facebook page and posted two photos of the note and her cat.

The 41-year-old wrote: "Our beautiful cat has just come home with this paper collar on - I can imagine she's been trying for the sympathy vote in the hope of getting some meat!! She has a lovely home and spends every night with us...".
Cat Tula is a fist thick behind the ears
But the Brit didn't leave it at that. She marched Tula back to the restaurant to apologize for her behavior, reports the Huffington Post.
There, the waiters revealed that the cat had been spending hours every day tugging at the guests' heartstrings. The whole restaurant had had to listen to the cheeky house cat's incessant meowing until someone would finally take pity.
Tulsa's escapades are nothing new. Nicole Elise says that Tula had pulled a similar job on a retirement home before. She's clearly been putting that experience to good use. 
Cover photo: Facebook/Screenshot/Abbey Meads Community Group/Cole Elise