Tiny kitten enchants TikTok with cute as a button throwback
A jet-black cat has been thrilling millions on TikTok and Instagram, and her baby photo is cute as a button!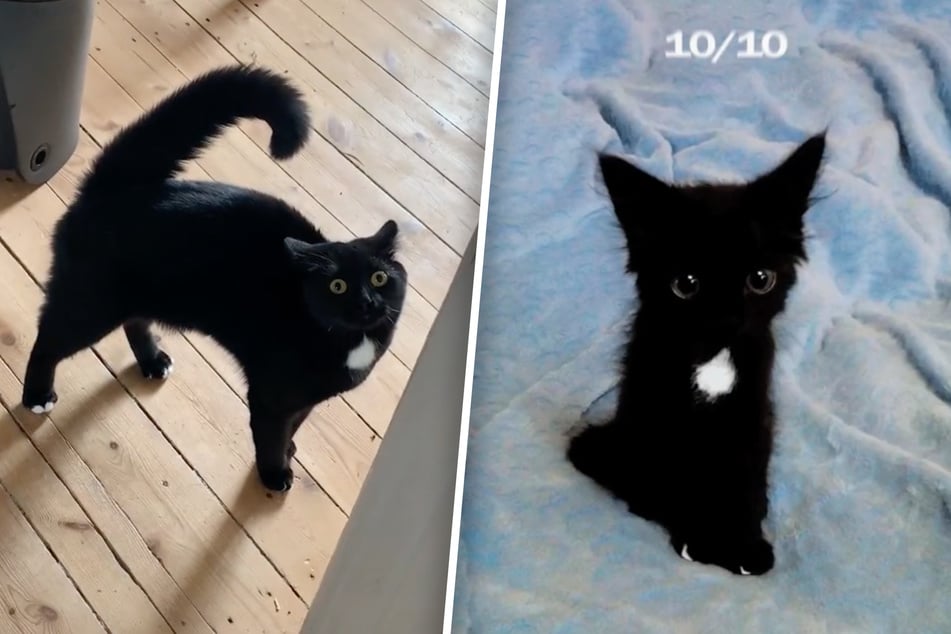 The funny four-legged friend named Andrea Von Speed has become a megastar through her TikTok account, regularly getting millions of clicks on each of her videos.
Her fans regularly marvel at new clips and photos of one fabulous black kitten with big, bulging eyes.
Yet a particular recent clip caught viewers' attention and has melted hearts. Andrea's owner shared the feline's "baby pics," and it has caused a stir.
The end of the video reveals the kitten looking like a tiny black ball of fur. Her coat is so dark that you can hardly see her features, except for her small eyes and the white spot on her chest.
In an amusing touch, Andrea's owner has set the clip to a sped-up version of Amy Winehouse's song Back To Black.
The clip has amassed 8.2 million views, yet many of her viral clips, have gotten even more clicks.
Black cat and her videos get millions of likes
More of Andrea's videos feature her letting out some kitty farts and playing coy with the camera, as her owner describes she has "20 personalities."
"She looks like a new cat every day," they wrote.
She's also featured in videos that show some special editing skills, like Andrea floating in space and dressed up to go to the office.
Cover photo: Collage: Screenshot/TikTok/thekittyandrea