To serve and purr-tect: cat made part of hospital security staff
Richmond, Australia - Every morning, employees of Epworth Hospital in Richmond, Australia, are greeted by a furry security guard. Elwood the cat is a professional - he even has his own staff ID badge.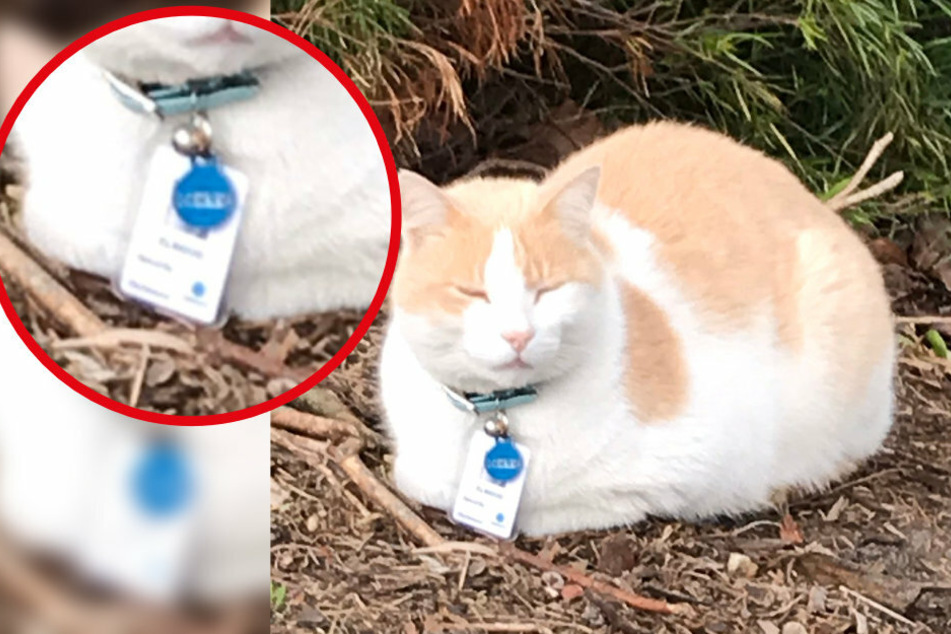 BoredPanda contacted hospital employee Chantel Trollip about Elwood, who apparently had to wait patiently for his dream job.

Chantel said that the orange and white tabby had been hanging around outside the hospital entrance every day for a year. He always seemed to keep a watchful eye on the people coming and going. The fur ball spent his breaks basking in the sun and enjoying a quick cuddle from passers-by.
One day in June, as Chantel was walking to work, she noticed that Elwood was wearing a collar with a tag on it. To her amusement, someone had provided the persistent tomcat with his own hospital ID badge.
"It's identical to our actual staff badges down to the call codes on the back," she  explained.
Elwood's brief hasn't changed significantly since. Chantel is convinced that he is an integral part of the security team. "He has to make sure that everyone coming and going gets checked," a task that her feline friend is only too happy to perform.
Elwood's origins were long uncertain
Chantel had long thought that Elwood was a stray, because he was always hanging around the hospital. He was given his own water bowl, but never actually tried to enter the building - he is probably too small to activate the automatic doors anyway, Chantel thinks.
But it turns out Elwood isn't a stray at all. He lives across the street with his twin brother named Jake and his family. They found the badge hanging from his collar so funny that they never took it off.
Now that Elwood is a guard, the safety of the hospital is all but secured, according to Chantel. "I think any potential criminals are thwarted by his sweetness when passersby see him! He has a very sweet chirp of a meow and I think anyone with any ill will would automatically change their plans upon hearing it and so I assume this is his way of getting the job done."
Cover photo: Twitter/mamacatinoz