Too fat for the cat flap: woman desperately wants her chubby pet to shed some weight
Exmouth, UK - Sheena Wilson doesn't know what to do about her cat. The overweight kitty keeps getting fatter and fatter even though she's on a diet.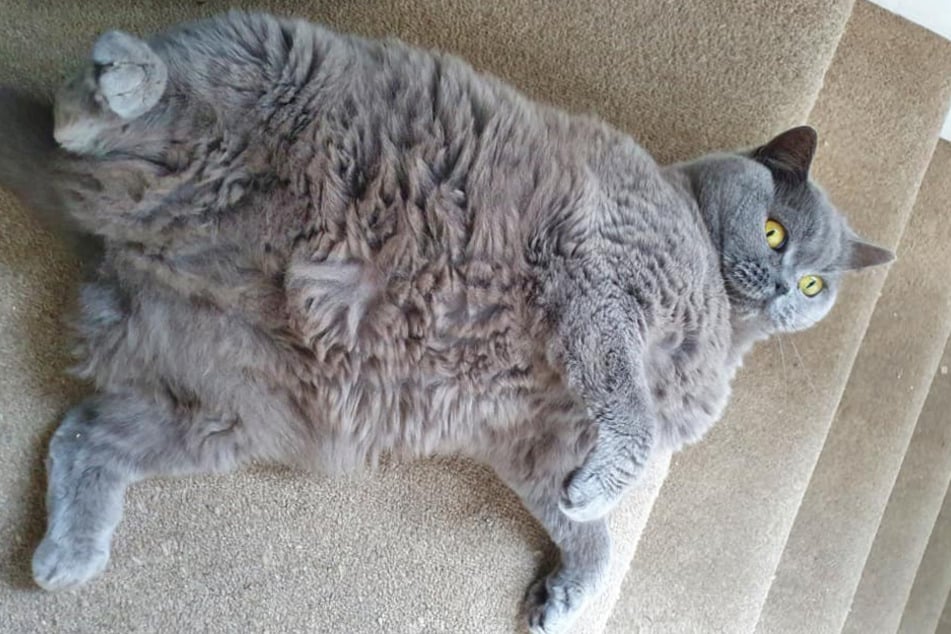 The British Shorthair, named Iris, is on a low calorie and low fat diet. But so far the meal plan has not helped. This fluffy gray meatball still weighs almost 18 pounds, as the Daily Mail reported.
Sheena Wilson is sure that someone else is sneaking her cat extra bits to eat when it's roaming around. So she appealed to her neighborhood on a local Facebook group. She asked people not to give the chubby feline any food even if it begs.
According to the British radio station Radio Exe, Sheena wrote "For the love of pillow pets and fat Iris if you see this very loved fur friend pretending she has been neglected and has an empty tummy STOP feeding her."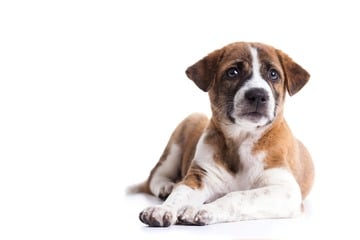 Sheena has put her cat on diet because she is worried about the cat's overall health. There are other practical issues too, as "only her head fits in the flap on the door".
Cat owner begs neighbors not to give into the cats begging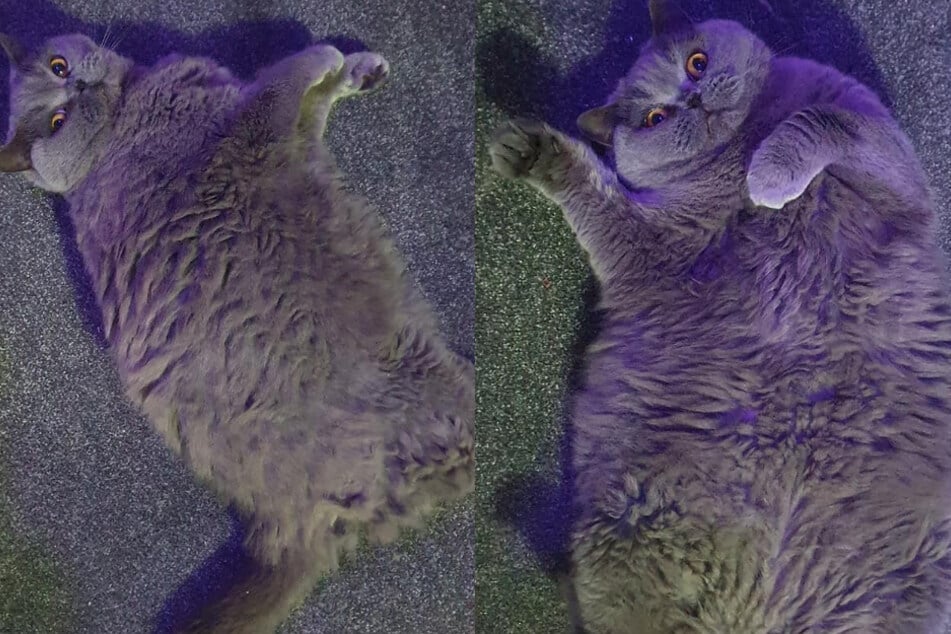 Sheena had already sent out a Facebook appeal in mid-June, asking people to stop feeding Iris. But instead of shedding the unwanted pounds, the greedy pet has been packing them on.
The worried owner has a few ideas about where Iris may be getting her extra food. She could be snapping up the treats that people in the neighborhood leave out for hedgehogs. But Sheena also knows that the cat is a diva and can be very purr-suasive.
Other Facebook users asked if Iris' weight gain could be related to a medical issue, but it seems that the cat is simply insatiable and will eat anything it can find.
Hopefully this second warning has convinced Sheena's neighbors to stop giving Iris snacks and she will lose enough weight to fit through the cat flap again.
Cover photo: Sheena Walsh Facebook