Two-week-old baby cat abandoned in front of vet's office
Internet - Who does that? This cute baby cat was abandoned in front of a veterinary practice.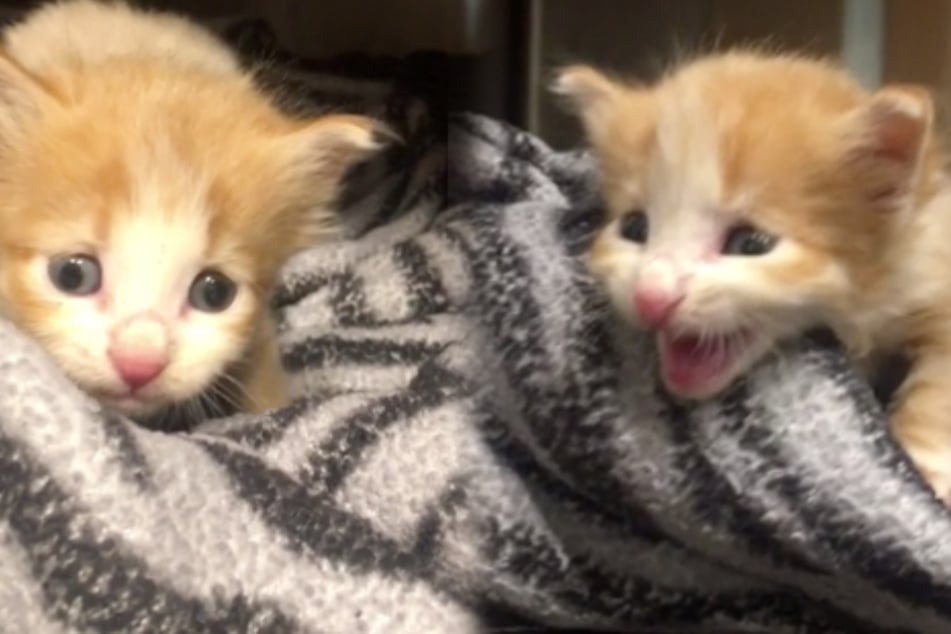 On Thursday, Juliejadeice shared a video of her new baby cat on Reddit and immediately warmed the hearts of internet users.
"Somebody left this 2 week old kitten outside the vet I work at. I took him home that night and now he's 14 weeks old," she titled her post.
The short clip shows a tiny kitty crawling across a blanket and excitedly meowing.
In the background, his new owner giggles softly. Both of them are just overjoyed to have met each other.
The video was well-received by the Reddit community and already has more than 12,100 upvotes. Several users praised Julie's compassion:
"You're the best kind of person, the world needs more of you. THANK YOU."


"Not all heroes wear capes some wear scrubs! You are the best!!"


"I showed this to my cat, she loved it"
Kitty now goes by the name Pumpkin
Others felt their hearts break for the little kitten. How could someone be so cruel to just leave that helpless little animal all by itself?

"He's very lucky he met u."


"Omg that is so cute my heart grew... No actually please help my heart is being crushed because it's to big inside my flesh."


"Poor baby. But he looks adorable and fluffy now...glad he has a loving home."
Julie has since given her new furry friend a name! Thanks to his orange fur coat, the kitten now goes by the name Pumpkin.
Cover photo: Montage: Screenshot/Reddit/Juliejadeice