Wally the "floof wizard" cat gives serious sass and side eye on TikTok
Winnipeg, Canada - Walter, AKA as Wally the cat, has brought millions of TikTok users some sass and side-eye with his take-no-prisoners stare and amusing videos.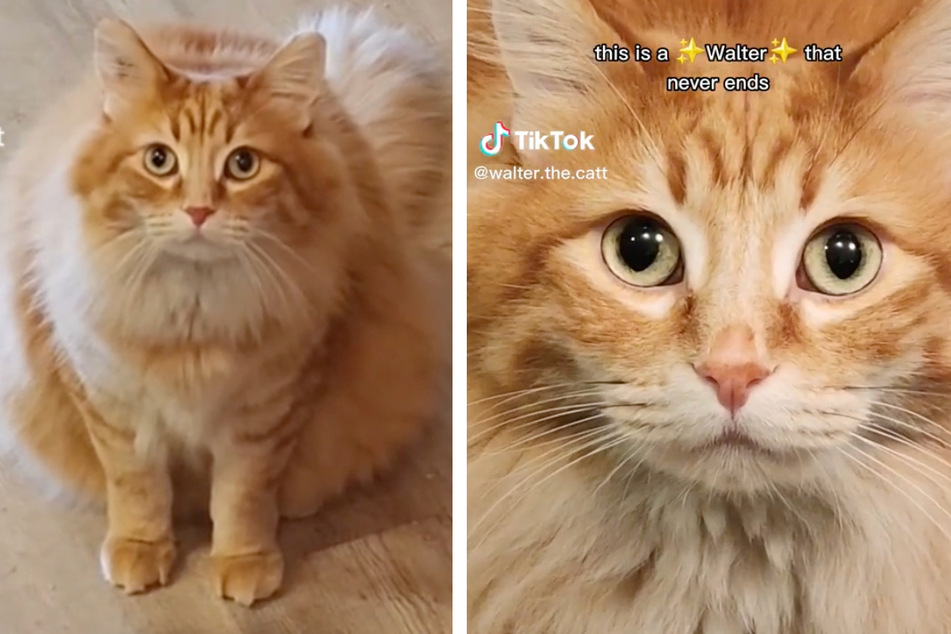 Wally's accounts, run by "his human" from Canada, calls him an "orange fluff gremlin" and "the soul-staring floof wizard."
And there definitely seems to be something other-worldly and even wise about this fluff ball.
His millions of followers on TikTok and Instagram have enjoyed his viral videos, but one recent post in particular has taken the cake.
In the viral clip, you can see the four-legged-friend curled up and peering at his owner from under his tail.
"I can see you staring," his owner laughs. "Are you pretending to be asleep?"
The clip's caption furthers the claim that Wally might actually be a no-nonsense trickster that can't be bothered, as his intense look "was hidden by the tail floof."
The vid has been viewed 1.3 million times and counting.
Many more of Walter's videos point out his epic death stare.
"You are staring a little too intently for my liking right now," his owner says in another amusing clip.
TikTokers have found the cat's antics hysterical, as his account's comment section is littered with crying-laughing emojis.
A viral cat named Walter is a side-eye expert
While it's unclear why exactly Wally is referred to as a "wizard," his videos allude to him having a magical aura.
"Can you not cast a spell on me right now?" his owner jokes in a video with over 1 million hits. "I'm not in the mood to be sent to the void today."
Regardless of his magical prowess, Walter clearly has a face that seems like he is not amused and certainly "not impressed," as his owner can attest.
Could Walter be the next famous Grumpy Cat in town? His videos definitely show he has what it takes.
Cover photo: Collage: Screenshot/TikTok/walter.the.catt