Chimpanzee warms hearts everywhere with his first look at the sky
Fort Pierce, Florida - A chimpanzee who grew up in a lab caught a glimpse of the open sky for the very first time, and a video of the animal's awe is warming hearts everywhere.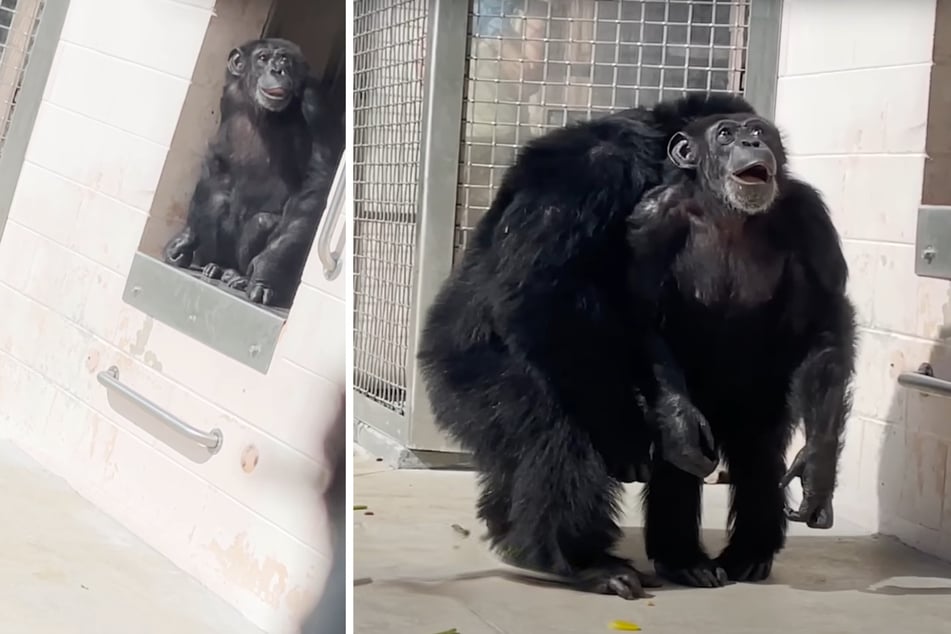 A 28-year-old chimp named Vanilla grew up in a biomedical research laboratory in New York.
There, she spent her first few years in a cage without natural light. In 1995, she was moved to a Wildlife Waystation, where she lived in better conditions but without an unobstructed view of the sky.
But a few weeks ago, Vanilla moved to an animal sanctuary called Save the Chimps in Florida. The organization specializes in taking care of animals rescued from the pet trade, laboratories, and the entertainment industry.
Here, chimps like Vanilla and her sister Shake learn to live with other chimps and can romp around as they please on their own island.
After Vanilla got to know her new family, she finally got to go outside. At first, she was hesitant, but as shown in the now-viral video, all she needed was a big hug from alpha chimp Dwight to come outside.
Vanilla's expression upon seeing the open sky for the first time is utterly awe-inspiring!
This chimpanzee's days will be filled with blue skies from now on!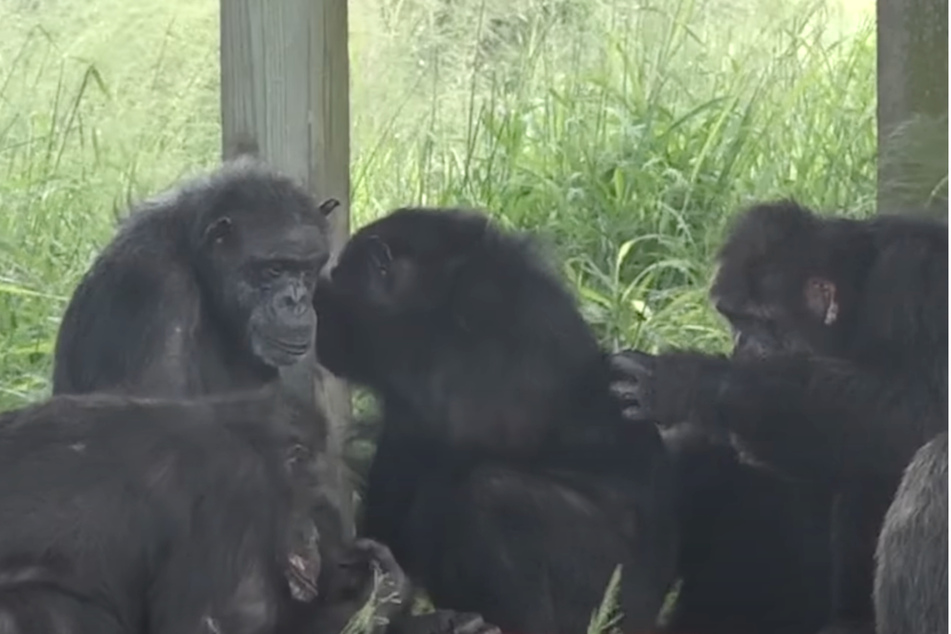 Vanilla has been warmly received by the other monkeys, and shared grooming has been strengthening the family bond.
The video of Vanilla catching an unobstructed view of the sky for the first time is precious, and as per the video's apt soundtrack, her days will be nothing but "blue skies" from now on.
The sanctuary is about two hours from Miami, but it's not open to the public, as their goal is to give these animals their space.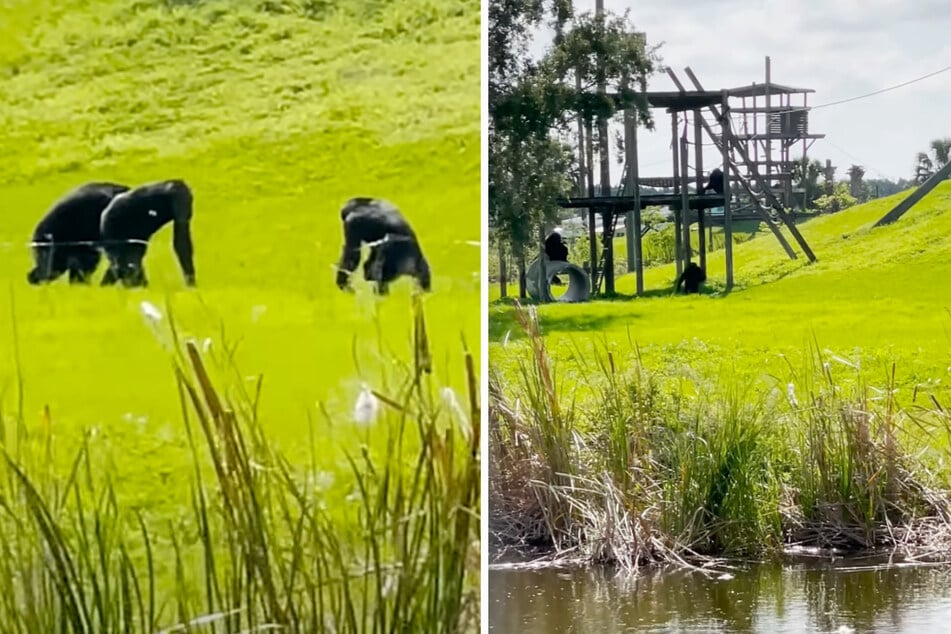 This way, Vanilla and Shake can enjoy their new open environment without prying eyes as they stare at the sky.
Cover photo: Collage: Screenshot/YouTube/Save the Chimps