Connecticut woman loses limb in shark attack during post-graduation vacation
Turks and Caicos Islands - A 22-year-old woman from Connecticut lost a leg after a shark that left her in critical condition.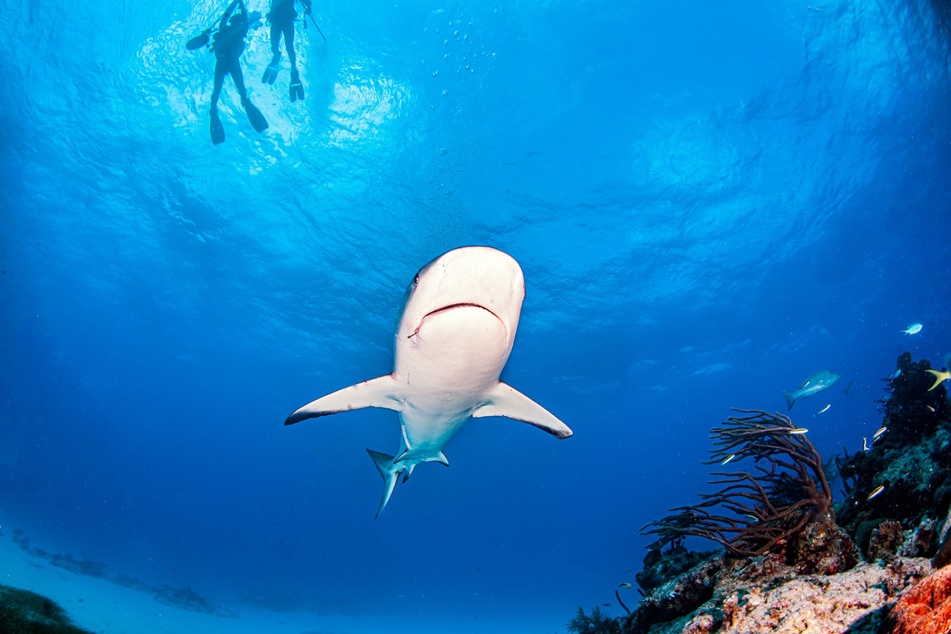 As CNN reported, the woman was snorkeling off the coast of one of the Turks and Caicos Islands in the Atlantic Ocean on Wednesday afternoon when the shark struck.
A local resort employee called the police to report that the woman "had her leg bitten off by a shark," according to a statement from the Royal Turks and Caicos Islands Police Force, which was initially posted to Instagram and then deleted for unclear reasons.
The woman, who has not been identified, was on vacation after recently graduating from Yale, per CBS News.
She was pulled from the water and rushed to Cheshire Hall Medical Center, where she was said to be in serious condition.
The woman may have been attacked by a Caribbean reef shark
The Big Blue Collective, an eco-adventures group whose crew was responsible for the woman's speedy rescue, issued a statement, saying: "The calm, quick and measured response from one of our captains and office team meant that the victim was extracted from the ocean and dispatched in the ambulance in 15 minutes, saving them from a potentially life-threatening situation."
The woman and her friend were on a private trip aboard a private ship at the time, which was not related to the Big Blue Collective's excursions.
The company said the "unfortunate" attack occurred in calm clear waters and the woman was the victim of "what is known in diving circles as a case of mistaken identity." They think she was attacked by a Caribbean reef shark.
The incident shook the Caribbean vacation paradise, known for crystal clear waters and stunning beaches.
Cover photo: 123f/divepics