A woman drove 400 miles to adopt a dog!
Philadelphia, Pennsylvania - Jennifer learned about a big gray dog named Max from Twitter. It was love at first sight and no distance could keep her away from giving Max a new home.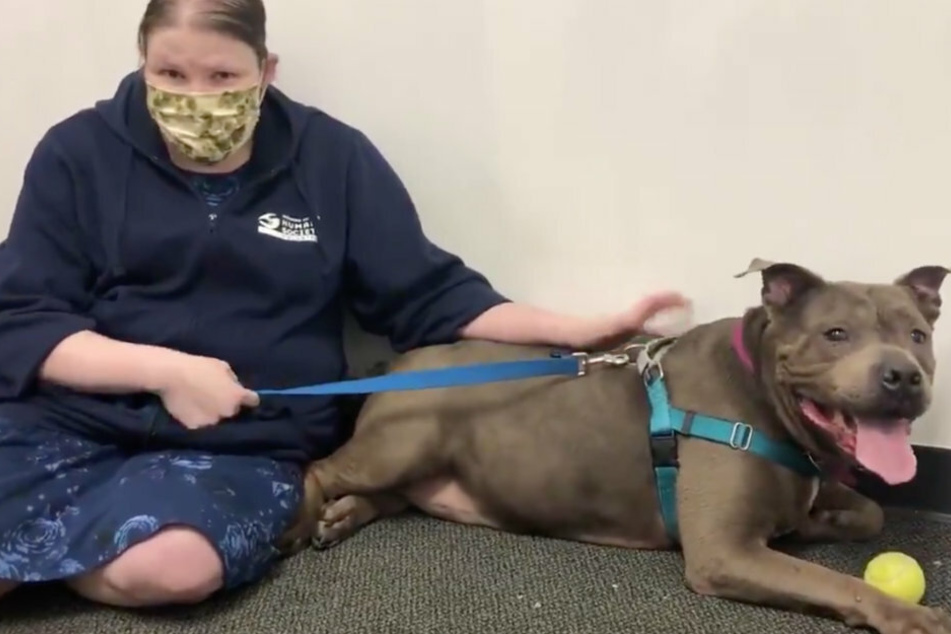 On the Twitter account WeRateDogs, adorable pictures of dogs are rated on a ten point scale – although pretty much all of them somehow manage to score above the maximum ten points. 
But the account doesn't just share super cute pictures, it also spreads the word about dogs that need help looking for a new forever home or funding for expensive medical procedure.
Max was one of these dogs in need. He was dreaming of new owner to give him the love and care he deserves. As soon as Jennifer saw the tweet that featured him, she knew she was just the right person for that. 
But there was one problem: Jennifer lives in Albany, New York and Max was in a shelter in Philadelphia, Pennsylvania, more than 230 miles away! 
But that didn't stop Jennifer. She decided to go on an almost four-hour drive to pick up her new family member.
It was love at first sight, as a short video from the shelter proves. In it, Jennifer thanks WeRateDogs and ACCT Philly, an animal control and care service provider in the Philadelphia area. Jennifer says that if it wasn't for the Twitter account, she would have never found out about Max.
Jennifer thanks the Twitter account that helped her find Max
The video of her thank-you message quickly went viral, with over 11,000 likes. 
Max seems to be doing really well, happily playing with a yellow ball as Jennifer expresses her appreciation and joy at having found the "really amazing sweetheart". The two really look like a match made in heaven.
Cover photo: Twitter/Screenshot/ACCTPhilly