Animal rights activists follow stray dog and make shocking discovery in the middle of a lake
Ukraine - All they wanted to do was feed some strays during the freezing cold in the middle of the winter. But then the animal welfare activists of Love Furry Friends saw a little female dog that was behaving a bit different from the rest.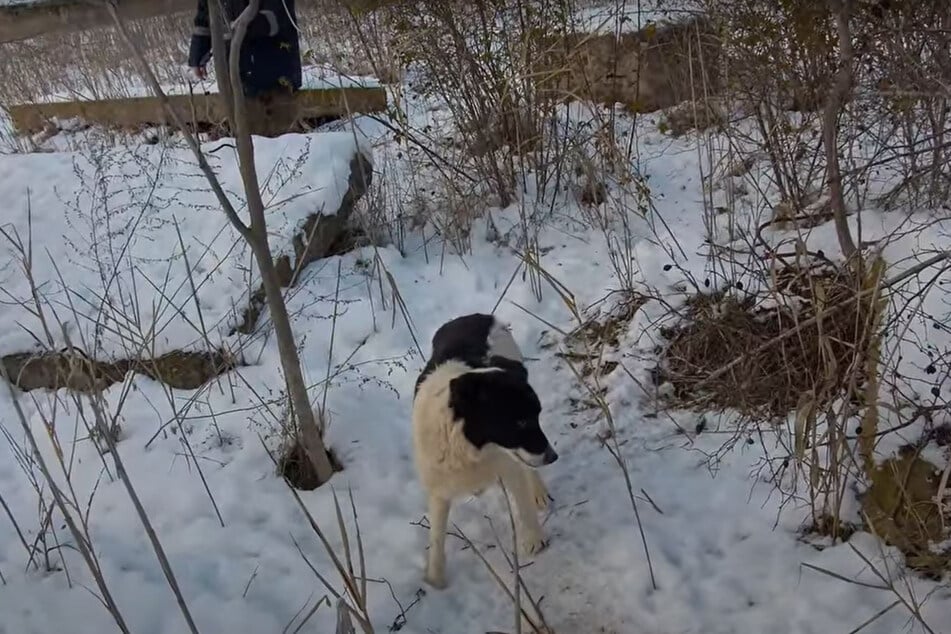 As the team took a closer look at her, they quickly realized why. Her nipples were quite swollen, meaning she must have just given birth! They decided to follow the pooch, who led them to an unusual place – the middle of a lake!
Thanks to cold weather, which had frozen the entire lake solid, the new mom had managed to find shelter on a small man-made island. The members of Love Furry Friends were shocked as soon as they realized that the family had no chance of survival there.
As soon as the ice around the island would start to melt, they'd be stuck and probably starve to death. The next day, the activists finally arrived with backup to rescue the dogs.

But this task proved to be much more difficult than originally thought, as the little animals turned out to be extremely shy.
The four puppies and their mother started running as soon as they saw people coming towards them and the volunteers were eventually only able to catch them using a net.
Love Furry Friends shared the stray dogs' story on YouTube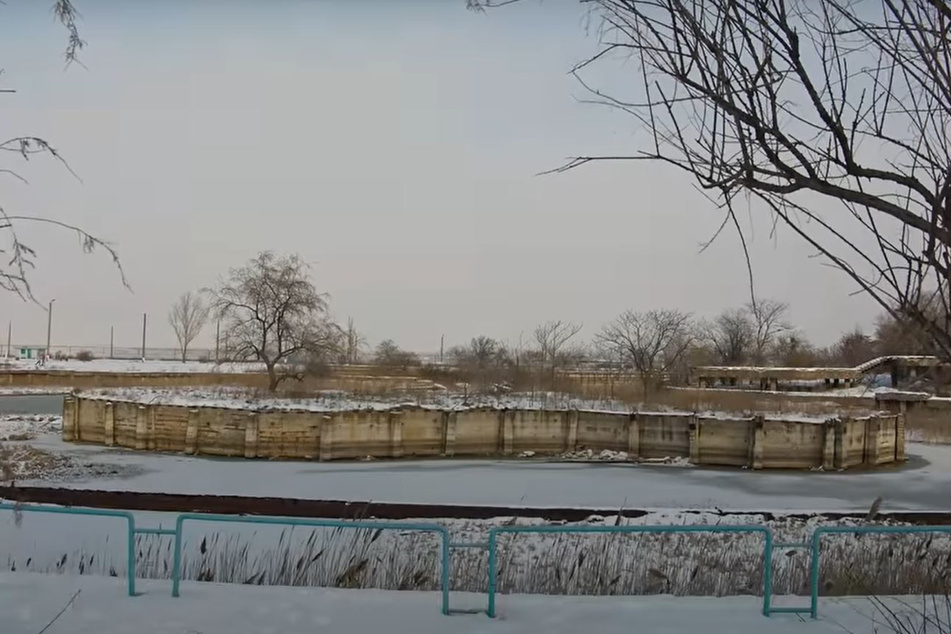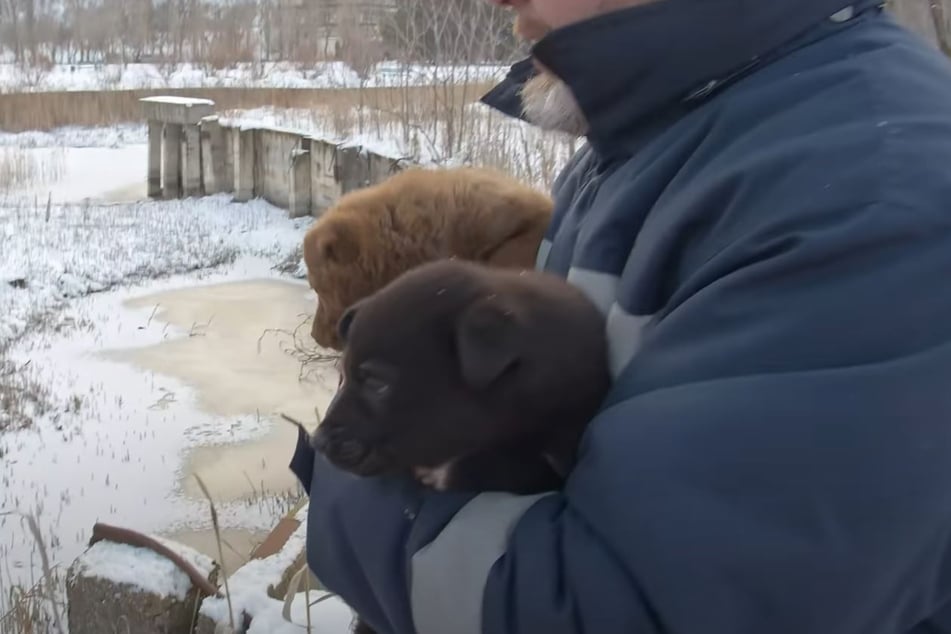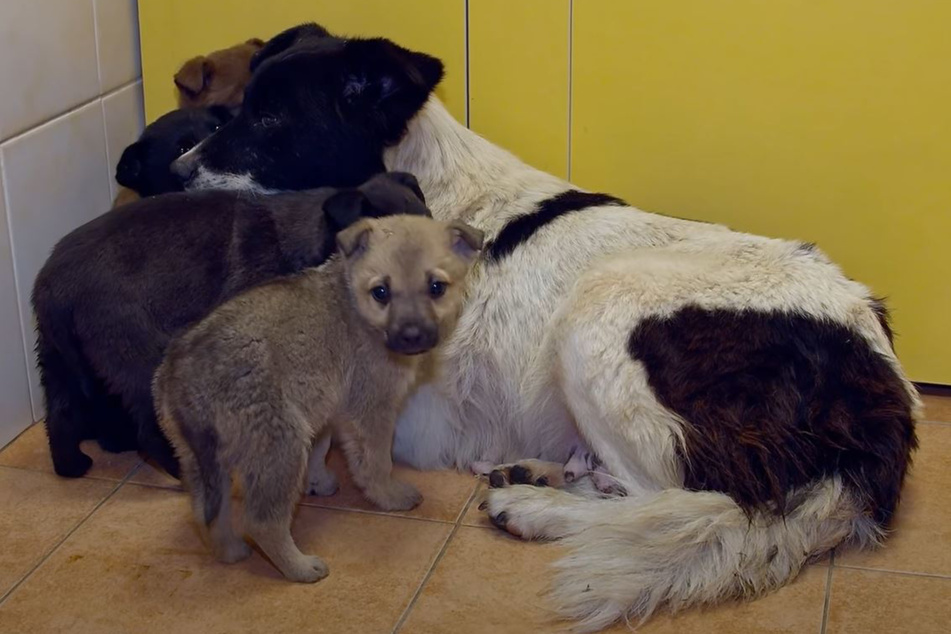 The puppies were all males and immediately snuggled close to their mother as soon as they arrived at the Love Furry Friends headquarters.
Two weeks later, the little boys were vaccinated and their mother spayed.
Their entire rescue was shared in a 12 minutes long video on YouTube that has been views more than 100,000 times by now.
The little family is now looking for their new loving forever home where they won't have to be afraid anymore.
Cover photo: YouTube/Screenshot/Love Furry Friends - Rescue Channel