Badly injured dog buried alive, remains in critical condition
Lublin, Poland - A cruel owner in Lublin, Poland, buried their badly injured dog alive. Fortunately, a woman was in the right place at the right time to save it.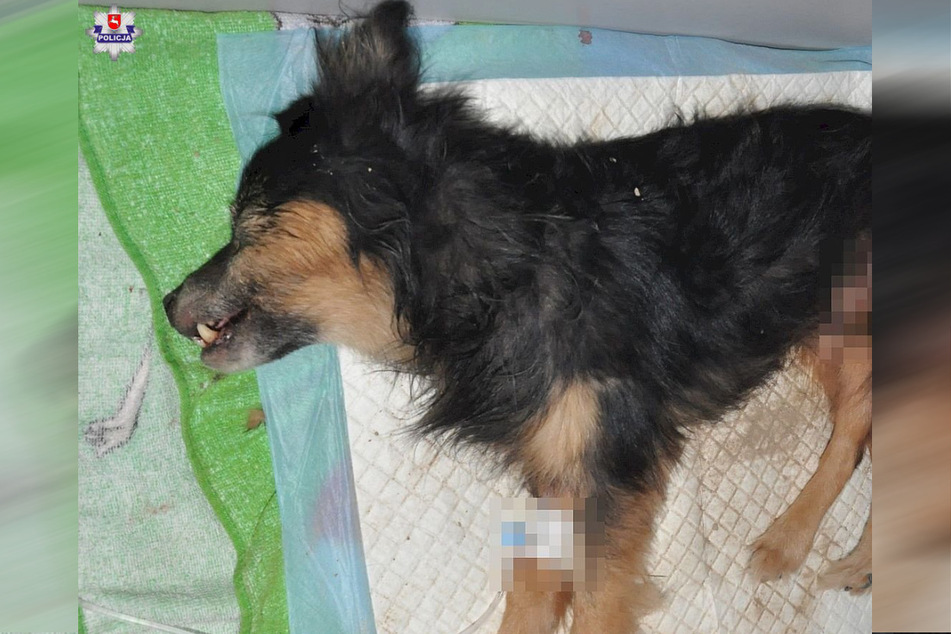 According to local police in Lublin, Poland, an employee at a nearby company heard whimpering coming from beneath a bridge and went in search of the sound.

When she came closer, the woman spotted what appeared to be a dog's muzzle peaking out of the ground. 
She called on her colleagues to come to help and together they began pushing the dirt away and digging out the poor animal.
The little pooch was still breathing.

But it was badly injured and had to be taken to a veterinary clinic immediately, where several doctors fought for the little dog's life. 
"His condition remains critical but stable," Dorota Okrasa, who works at an animal shelter, told Kurier Lubelski. 
"We don't know how long the dog has been buried, but he has a strong will to live and we hope we can get him back on his feet soon."
The police is now investigating what happened to the dog and trying to track down its owner, who could face up to five years in prison on charges of cruel mistreatment and abuse of an animal.
Cover photo: Policja Lubelska