Canine companions engage in dramatic tug-of-war that has TikTok in tears
These two golden retrievers have been cracking up TikTok users for a solid week. Canine pals Pivot and Buxton have garnered more than 14 million clicks with their viral hit, and the trend is still rising. What is it about these four-legged friends amuses people so much?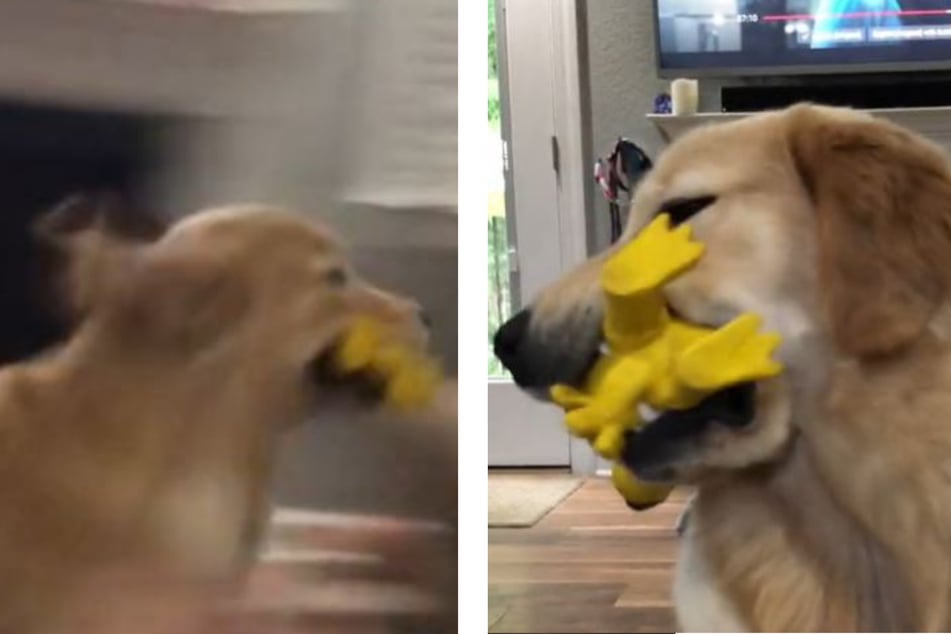 In the 36-second clip, Pivot runs wildly through the living room with her squeaky toy, and TikTok users quickly learned that the rubber animal is her favorite toy.
The golden retriever enthusiastically jumps onto the sofa, pauses briefly, then sprints off again. After a round, Pivot returns and jumps onto the couch with her squeaky toy in-mouth.
Her owners calmly watch the young pup during his wild show while his puppy friend Buxton rests in the living room.
But at the end of the clip, we find out what he thinks of the fuss.
Pivot gives social media users a show
The end of the theater remains open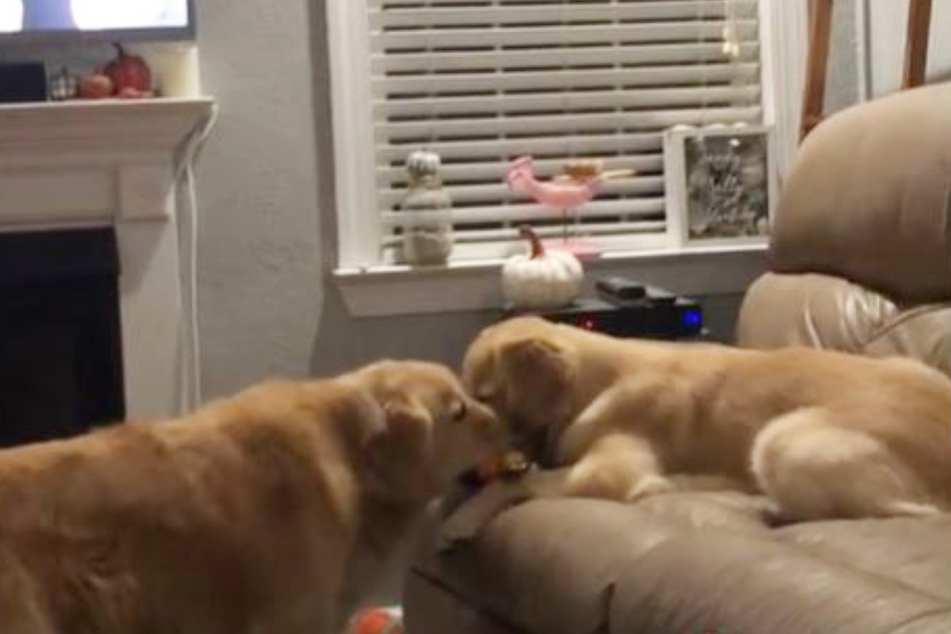 While Pivot takes one of her momentary breaks on the sofa, Buxton leisurely gets up and waddles over to her. When the animals meet, Buxton grabs the rubber animal with his snout, and both of them start to pull on it.
The clear message is that Buxton wants the drama to end, and tries to take Pivot's object of desire away to do so. Whether he succeeds or not is unknown, as the clip ends abruptly. But if we're being honest, the audience already got what it wanted anyway: laughs for days!
In addition to 2.4 million likes, users left thousands of comments, and it was particularly striking that many of them didn't include numerous teary-eyed emojis.
The vid gave the golden retrievers a powerful push, with more than 32,000 fans now following them on TikTok alone.
In the end, all of Pivot's fuss was totally worth it!
Cover photo: Collage: Screenshot/TikTok/naomiblk1