Viral video shows how cat keeps her two dogs on a tight leash
Maine - Cats like to get what they want. And this furry feline from Maine is no exception, as she rules over her two doggy subjects.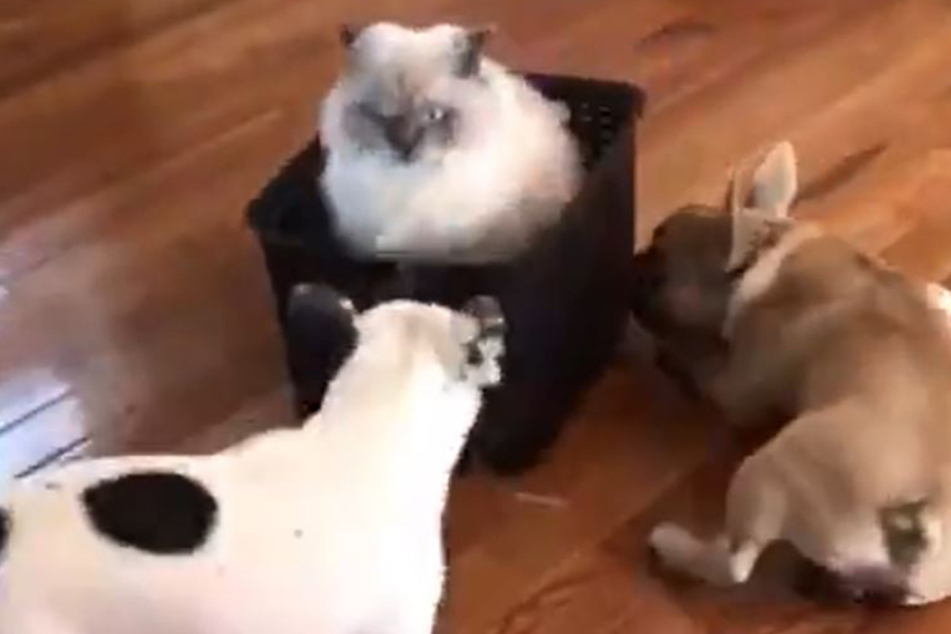 A video showing a cat in a basket being carried around by two dogs went viral on Twitter.
"Dogs have owners. Cats have staff," reads the tweet which included the 50-second clip. 
Two French bulldogs are seen excitedly dragging the cat around the room, while the fluffy queen is looking on imperiously, clearly enjoying the ride.
The unlikely trio has amazed social media users around the world.
Initially posted by Instagram user bonnienclydekitties in August, this cute clip was shared again by Cats of Instagram on Twitter and has since captured the community's attention. The video currently has over 87,000 views and over 8,400 likes.
The video did the rounds on Twitter
Twitter users had plenty of fun with the cat and her hilarious attitude.
"Pull, ye mighty stallions, pull!" one user joked, speaking from the cat's perspective.

"Smart kitty has them well trained I see! Next stop the food dish?" another one wrote.

Others, however, wished that they could experience a little bit of that royal treatment themselves. "I wish to be treated how this cat is," one comment read.

The furry animal certainly has her dogs – or rather, her staff – on a tight leash.
Cover photo: Instagram/Screenshot/bonnienclydekitties