Dog days: the place where strays and pets are worshiped like gods
Kathmandu, Nepal - Many people in Nepal are celebrating Kukur Tihar, or 'the day of the dogs', as the South Asian nation enters the second day of the annual Tihar festival on Saturday.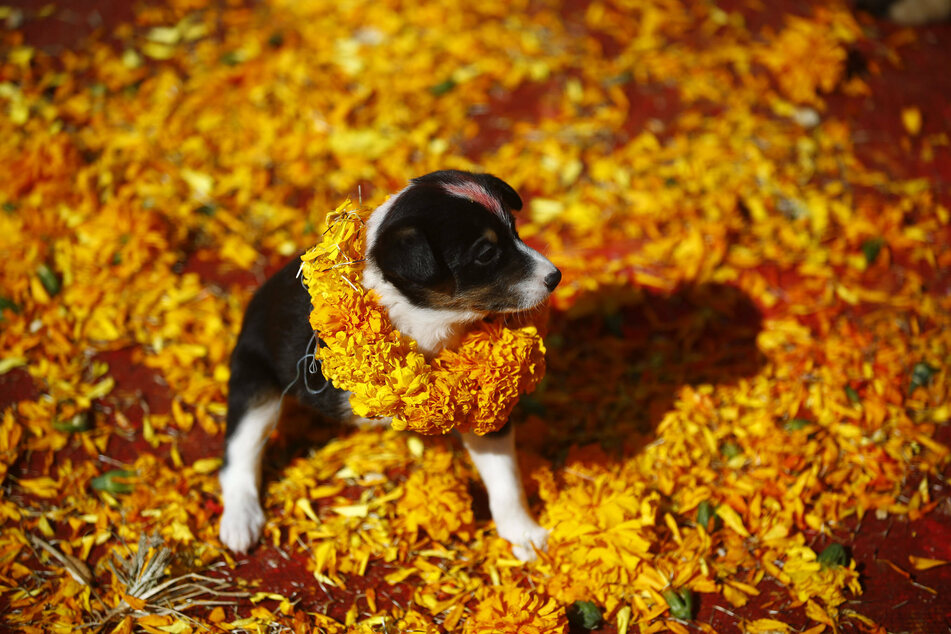 Nepali households observed the annual medieval festival in the morning by worshiping their pets with flowers, garland, red tika (vermilion powder) and treating them with their favorite foods. Households without dogs worshiped stray dogs.
Kukur Tihar or Kukur Puja falls on the second day of the Tihar festival which shares many similarities with the ongoing Diwali, or the festival of light, celebrated around the Indian subcontinent. The festival lasts for four to five days on the dates determined by astrologers based on the Hindu calendar.
A unique aspect of the Tihar festival in Nepal is the worship of bird and animals.
The first day is dedicated to worship of crows, the second day for dogs, the third day for cows and goddess Laxmi, while oxen are worshiped on the fourth day.
Many Hindus in Nepal regard dogs and crows as messenger of lord Yamaraj, the god of death, and believe that their worship brings his blessings. Many others worship canines just to honor their loyalty and friendship.
Cows are considered the reincarnation of goddess Laxmi, a deity of prosperity and good fortune.
The holy Kukkur-Tihar dog festival in Nepal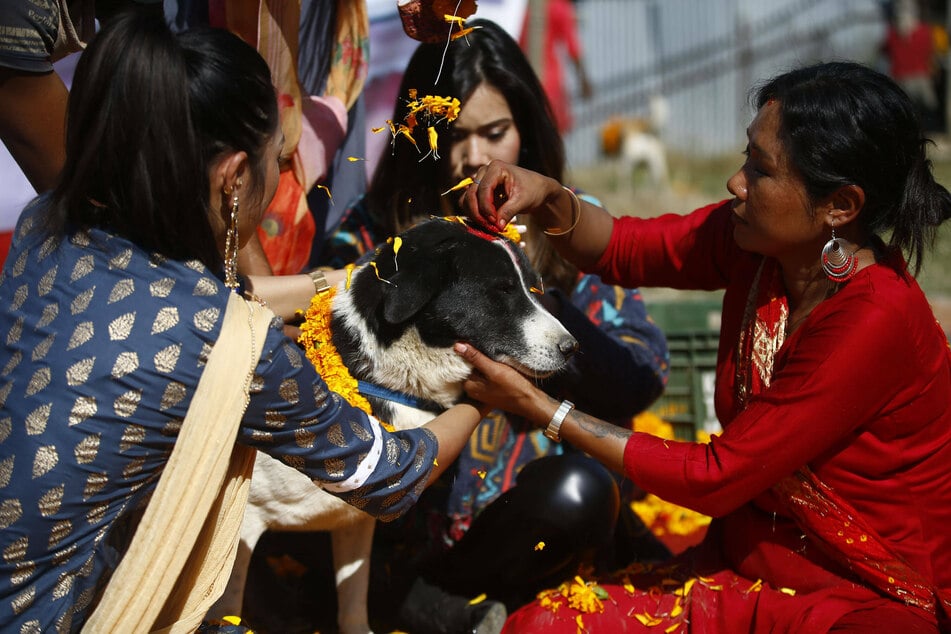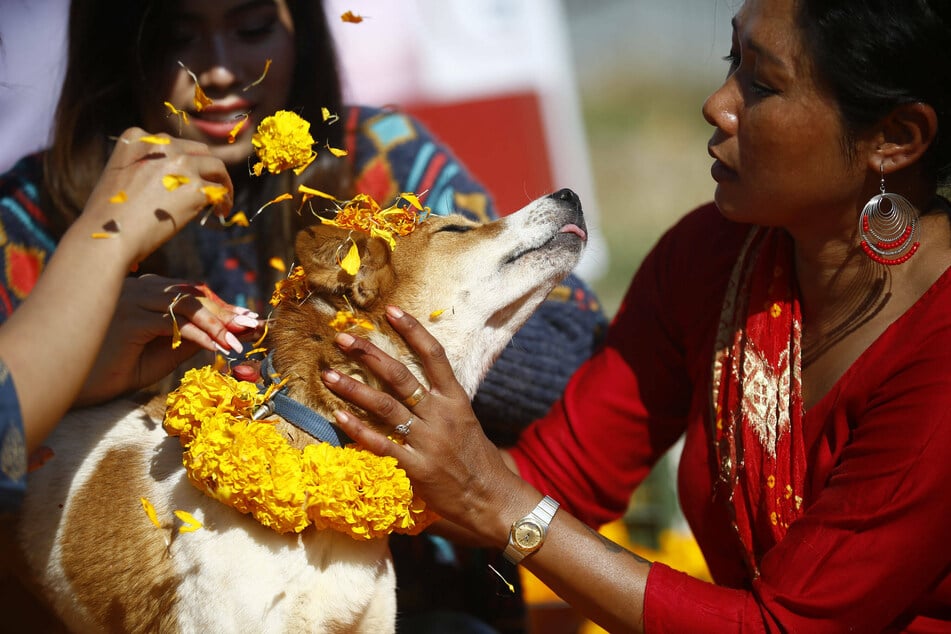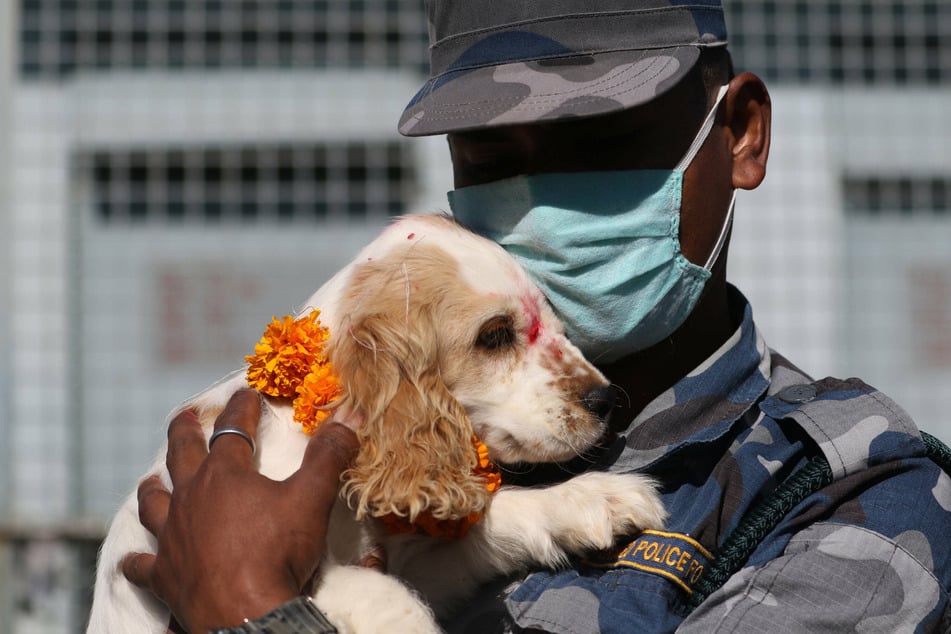 The final day of the festival is Bhai Tika, when sisters and brothers worship each other, pray for their good health, and exchange gifts.

Cover photo: xSkandaxGautamx/imago images / ZUMA Wire