Meet Lee County's newest detective: Gunner the dog!
Estero, Florida – Gunner the dog was rescued from the jaws of a hungry alligator. Now, he's giving back to the community.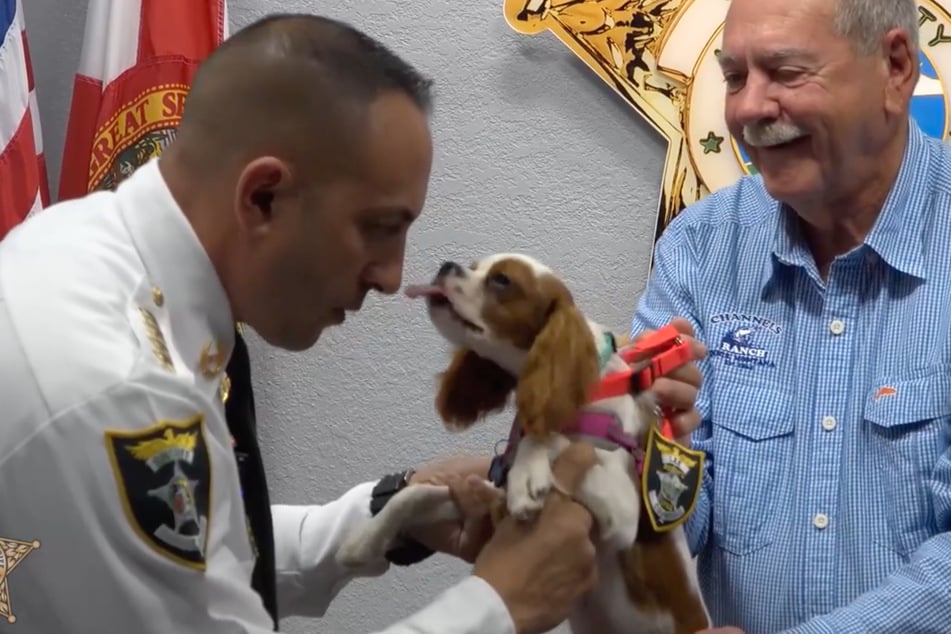 The attack occurred on October 25. Owner Richard Wilbanks (74) was walking his Cavalier King Charles Spaniel when an alligator grabbed the dog and dragged him into the water, TAG24 reported.
Wilbanks immediately plunged into the water and pried open the reptile's jaws, releasing his beloved pet. Miraculously, Gunner survived the incident with only one puncture wound.
Now, the dog is giving back to the community – as Lee County's newest detective!
During his swearing in, the Sheriff's Office praised Gunner's "tenacity and fight for survival," Fox13 reports. Those are exactly the qualities the office looks for in its Deputy Dogs program.
Gunner was presented with an official police badge to seal the deal.
In his new role, Gunner will help educate children about proper safety procedures.
Cover photo: Facebook/Screenshot/Lee County Sheriff's Office