Florida man wrestles alligator to save his puppy's life
Estero, Florida - Millions of people have watched the footage and they still can't believe what happened to Richard Wilbanks and his puppy while they where out on a walk together.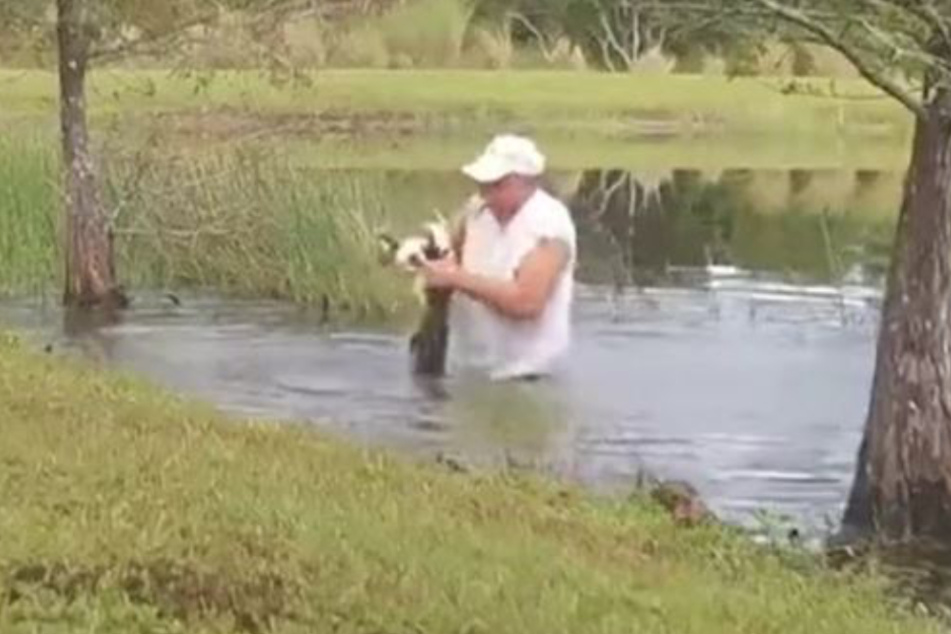 TikTok user Melissa Chipps uploaded a recording captured by cameras that the Florida Wildlife Federation had set up near a pond in Estero, Florida.
Over 10 million viewers were stunned by what happens in the short clip.
On October 25, Wilbanks was out with his canine companion, Gunner, and got a bit too close to the body of water.
The video shows the scenes that immediately followed the sudden attack of an alligator. According to Wilbanks' interview with Wink News, the animal "just came out like a missile" and grabbed his little pooch, before dragging it underwater.
At that point, the man's "instincts and adrenaline" kicked in, and he jumped in to rescue his furry friend. The sounds of poor Gunner yelping as a grunting Wilbanks emerged from the pond are heartrending. The alligator still has its prey locked between its jaws and clearly doesn't intend to give up a good meal.
But the dog's owner is equally determined – he risks his fingers by prying open the alligator's snout and releasing Gunner, who runs away seemingly unharmed. He got off with only "one little puncture wound," Wilbanks told Wink News.
TikTok users hail Wilbanks' heroism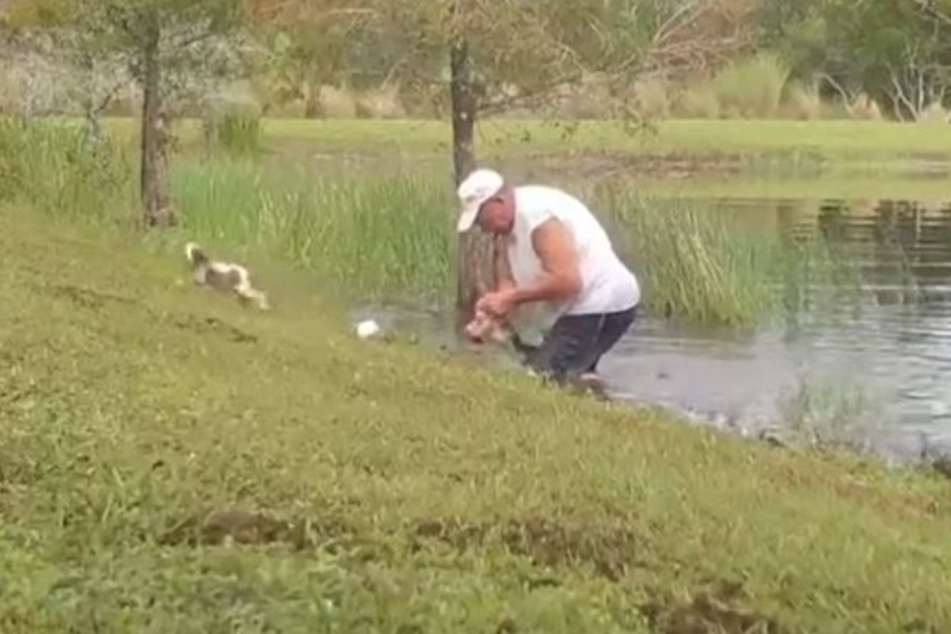 LoThat's more than can be said about the Florida local's hands. They were "all chewed up" by the end of his encounter.

In the end, Wilbanks was probably just as lucky – the alligator appeared to be less than fully grown and no other, larger specimens were around to take advantage of his risky rescue operation.
Wilbanks and his wife Louise now have a healthy amount of respect for wildlife and plan on being a bit more careful about encroaching on its territory.

In the comment, TikTok users raved about Wilbanks' bravery and dedication to his pupper:
"he WENT IN THE WATER AFTER THE GATOR this is how you own a dog."
"This is the most alpha thing I've ever seen..."
"that dog chose the right owner. MY GUY!! STRAIGHT BEAST MODE!!!
It just goes to show that nothing can come between a man and man's best friend!
Cover photo: TikTok/Screenshots/wingwomanmc