Dog faces kittens' wrath after adorable failed cat food heist
Florida - She won't make that mistake again! Callie the dachshund made quite the error when she visited her owner's mom, Misty, and her five foster kittens.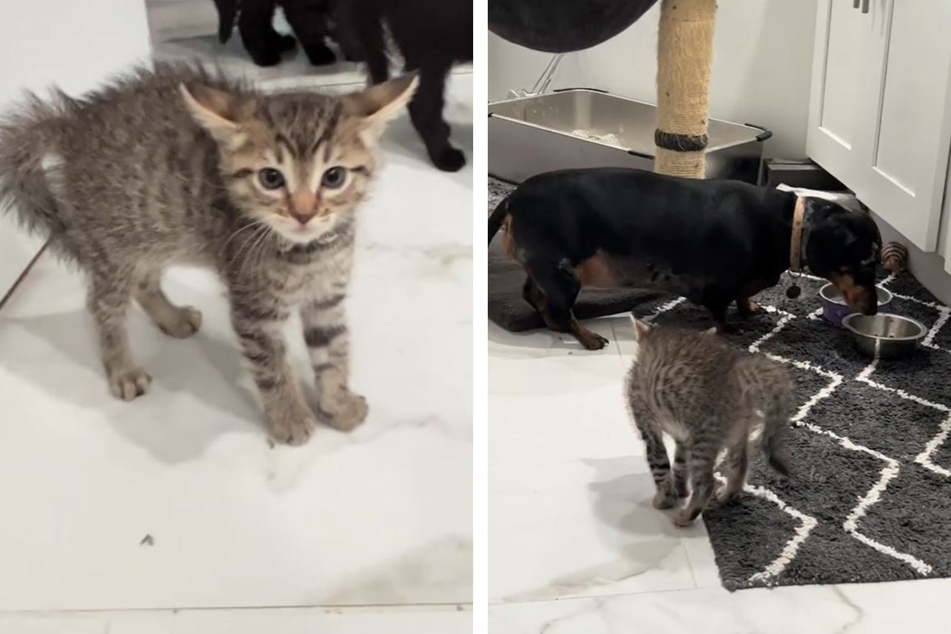 Misty captured what happened in a viral TikTok video, which has been viewed over five million times since it was posted last week.
To the amusement of the viewers, the kittens show their scariest side when Callie dares to sniff their food.
With dramatic humps and ruffled fur, they bravely stand in the way of the dog, who quickly makes the right choice to ditch the attempted theft.
As the cats continue to stand forebodingly, with some even hissing, the four-legged friend quickly moves away from the food and finally crouches down.
With a look that seems to say "help," Callie finally looks at the camera.
Foster mom Misty explains the "Halloween kitties" stand-off with dog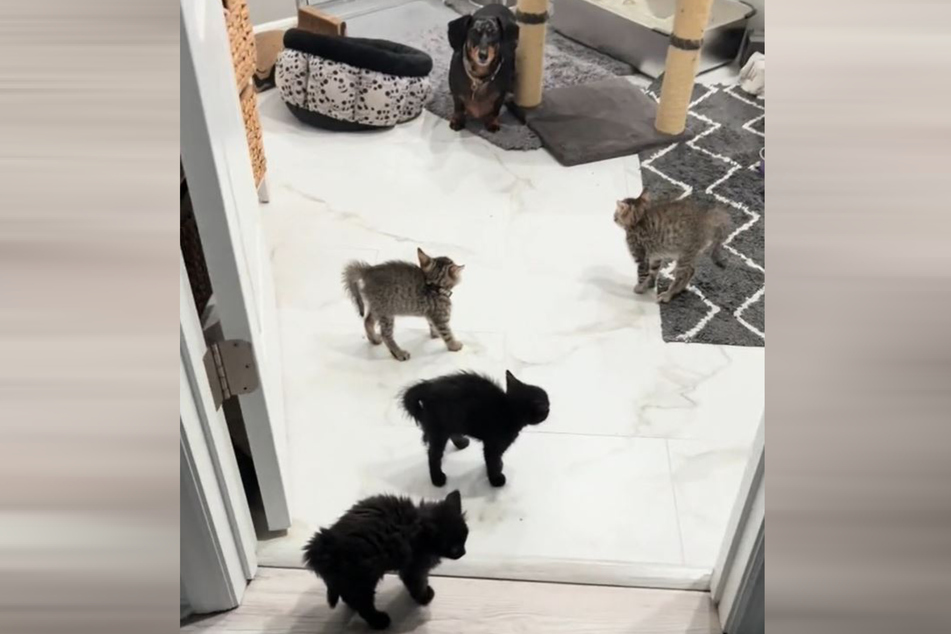 In an interview with Newsweek, Misty said, "None of us were expecting that. I have fostered for years and have never seen such a thing."
The kittens' foster mom admitted that they may have inadvertently set up Callie for trouble, as she allowed her to invade the cats' territory.
They were likely afraid of Callie, leading to their "Halloween kitties" poses and protection over the food.
While Callie likely could've held her own against the kittens, she seemed far too impressed by their display to put up a fight.
Cover photo: Collage: Screenshot/TikTok/@misty_liketheweather