Dog falls from window in heart-stopping viral video
Hawkinge, UK - Dogs notoriously don't like to be left alone and prefer to be near their owner, but one pup from the UK took that closeness to the next level with a death-defying leap.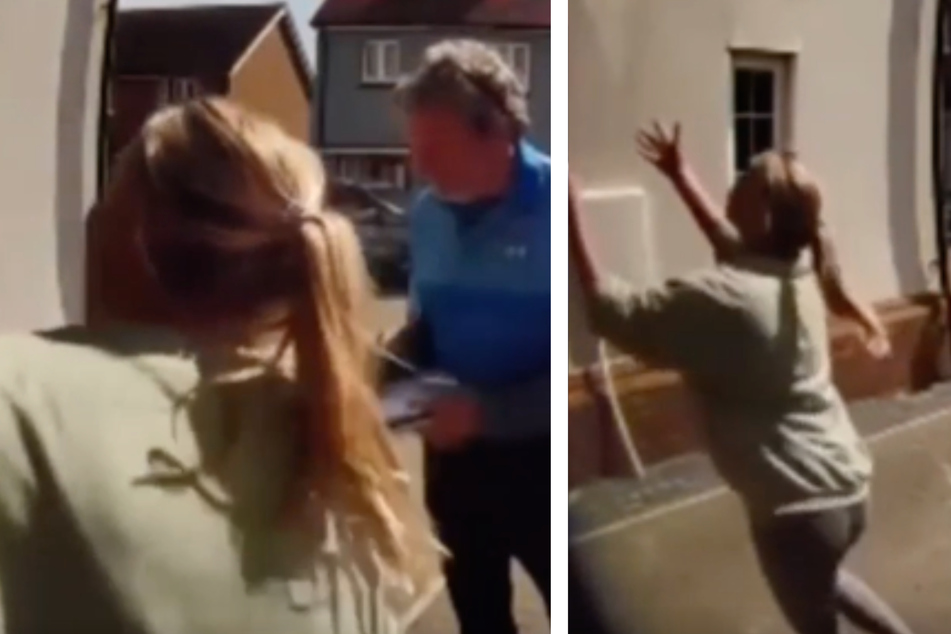 In a video posted on Monday that has since gone viral on Reddit, pet owner Rachel Green goes about an everyday task: accepting a package for delivery.
But while she's talking to the delivery driver, something strange from above catches her attention.
Panicked, she suddenly pushes past the driver toward the house. "Oh my God, get back!" she shouts.
In the next seconds, the clip shows a dog falling from above and just barely landing in Rachel's arms.
"Oh my God," she repeats stunned, as she examines her four-legged friend for possible injuries.
The delivery driver watches in shock, as the whole exchange is captured by a recording from a doorbell camera.
The pup apparently jumped straight out of the upstairs window!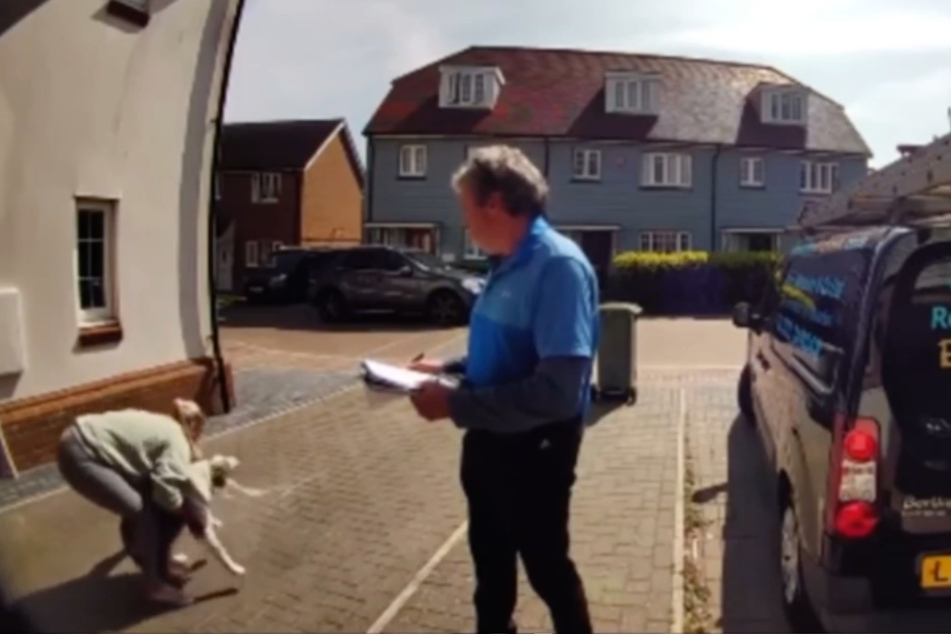 The dog is one lucky pup!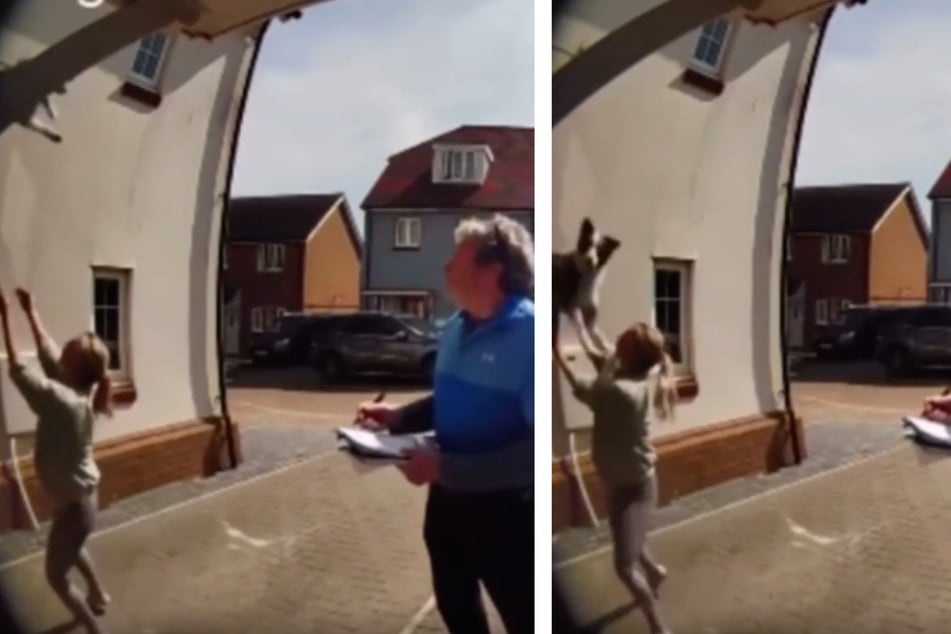 As Rachel later explained, the "flying" animal has never jumped out of a window before, and perhaps just wanted to be close to its owner.
"She's always been an independent dog but I guess she's become clingy since the pandemic/WFH and always wants to be by my side. I just didn't realize how far she'd go to do that," Rachel said.
"The windows were shut but she managed to push one wide open."
Thankfully, the canine seems to be doing well after the incident.
"My dog is absolutely fine and suffered nothing more than a sore leg for a couple of hours," Rachel said.
"Lucky!" she added, as it's hard to image what would have happened if the pet owner hadn't sprung into action.
The video has since been "upvoted" by over 50,000 users, with many saying "kudos" for the epic save.
Cover photo: Screenshot/Reddit/u/pakooa