What are the rarest dog breeds in the world?
There is a huge variety of different dog breeds, ranging in sizes and shapes, with different characteristics and personalities. What are the rarest dog breeds in the world, what do they look like, and why are they so rare?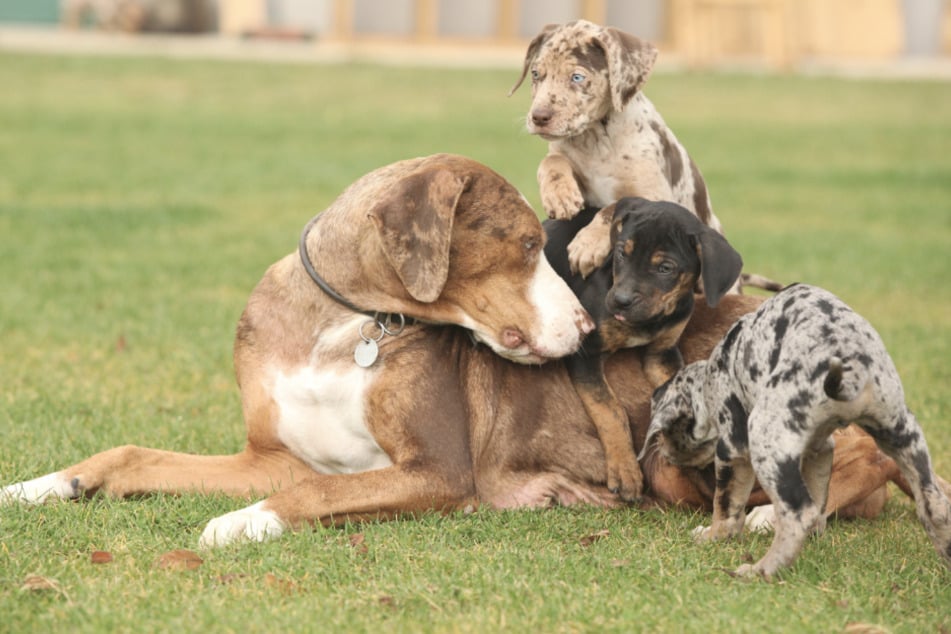 There are tons of perfect pooches out there, but many are far too underappreciated.
Some, though, are so underappreciated that their kind is slowly disappearing. These rare dog breeds might be declining in numbers, or there may have never been that many of them in the first place.
Still, our love for them will never be reduced.
Whatever the reason for their rarity, these canine companions deserve our attention. In this dog guide, we take a look at the top eleven rarest dogs in the world, why they're rare, and what you should know about them.
Why are there rare dog breeds?
There are many possible reasons why a particular dog breed might be considered rare. Perhaps a particular breed has only just been created through the magic of breeding and science, perhaps people just simply don't like the look of a breed, or perhaps there's another reason altogether.
In most cases, a rare breed is either due to the difficulty associated with breeding the dog itself, or because a native dog species has become endangered.
The latter option is possibly the saddest, as breeds like the Australian Dingo and New Guinea Singing Dog have often been made endangered by human activity or hunting. In the case of non-pure dog breeds, though, it's quite likely that there's so few simply because there haven't been that many of a particular breed "made" yet.
What are the rarest dog breeds?
There are many different dog breeds in the world that could be considered rare. While this selection is not definitive, and there may be other dog breeds out there which are technically "rarer" than some of these, these pups are both incredibly rare and incredibly interesting.
From the Azawakhs and the Thai Ridgeback to the New Guinea Singing Dog, these are some of the rarest dogs in the world:
11. Azawakhs are the rare West African hound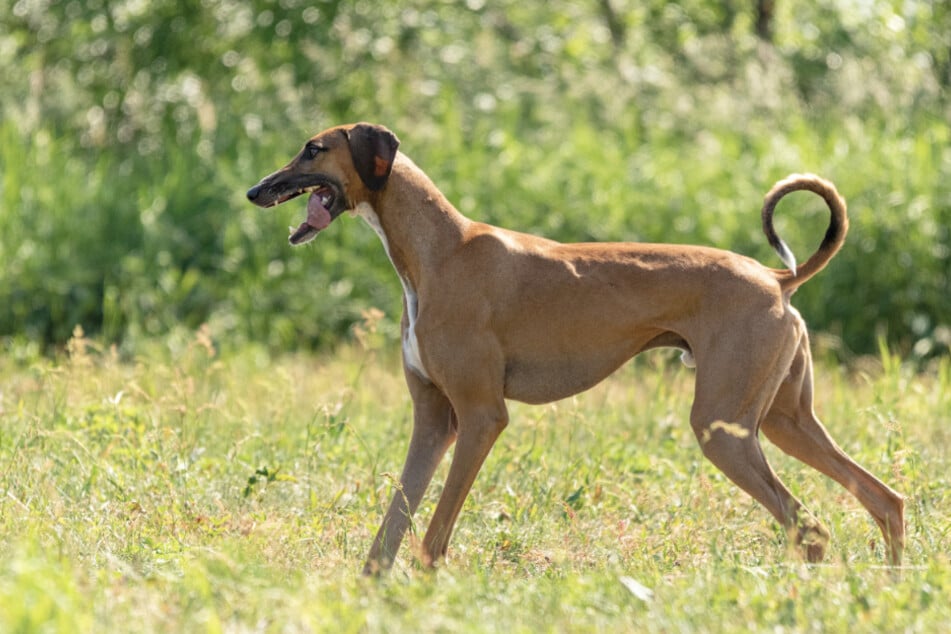 The Azawakh dog breed is rarely found in Europe as they originate from Mali, Niger, and Burkina Faso in Western Africa.
They are desert dogs, named after a valley – the Azawakh Valley – located between Mali and Niger. These particular dogs have been used for hunting, guarding, and protection.
Characterized by their slender, lean, and sinewy body, as well as their long legs, these fast and tough dogs can run long distances through difficult and often very hot terrain.
They are intelligent, reserved, faithful, and sensitive, which makes it a shame that they are so rare.
Note: It is worth remembering that often the Azawakh's incredibly lean body shape is due to a lack of water, as well as malnutrition. If this breed of dog is fed a balanced diet, it will look rather different.
10. Are Bedlington Terriers the cutest rare dog breed?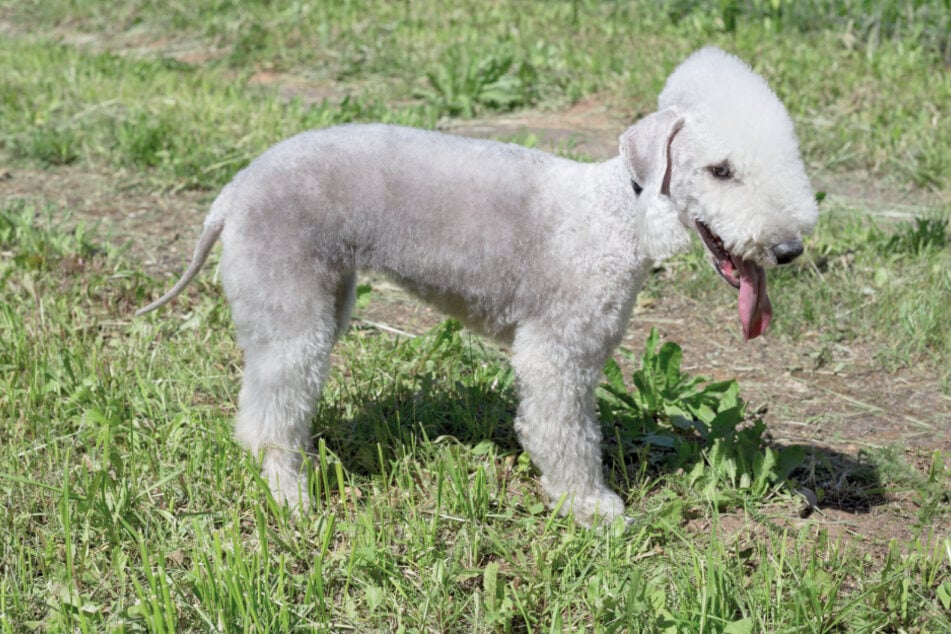 The Bedlington Terrier is one of the most expensive and also one of the rarest dog breeds in the world.
They originate from Bedlington in the United Kingdom, where they get their name, and have to be carefully bred because they are prone to Menkes and Wilson disease (copper toxicosis).
Originally meant as companion dogs for miners, Bedlington Terriers have also been known to be used as hunting dogs, and are very popular in the British aristocracy.
They are brave and obedient, and incredibly cute, but a lot of hard work as well. If you want to adopt this rare dog breed, you will need to provide a lot of care and affection, and invest in some serious training for your pooch!
9. Is the Bergamasco Shepard the hairiest dog breed?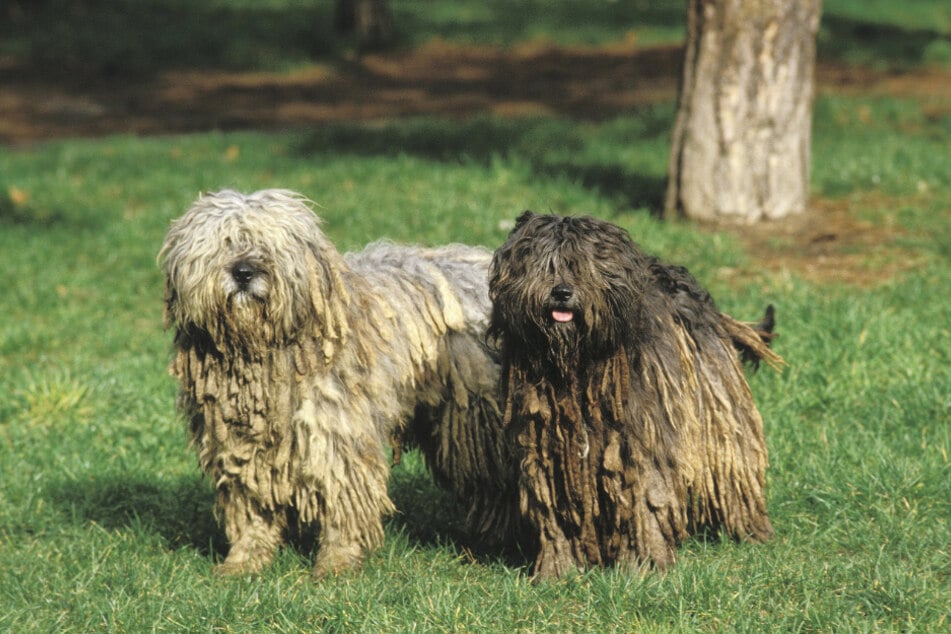 As their name suggests, the Bergamasco Shepard originates from the province of Bergamo in Italy and is one of the oldest and rarest dog breeds in the world.
Their shaggy fur acts as a protection against the cold and wet weather, and also from wolf bites. They are obedient and reliable and kind-of look like sheep, so they have often been used to protect cattle.
This is certainly not an indoor dog, as they need space and freedom. But if they are trained well and cared for, they can make wonderful companions.
There are incredibly long wait times to adopt a Bergamasco Shepard, due to their rarity, so you shouldn't hold your breath to have one as a pet anytime soon.
8. The Mexican Hairless dog is incredibly rare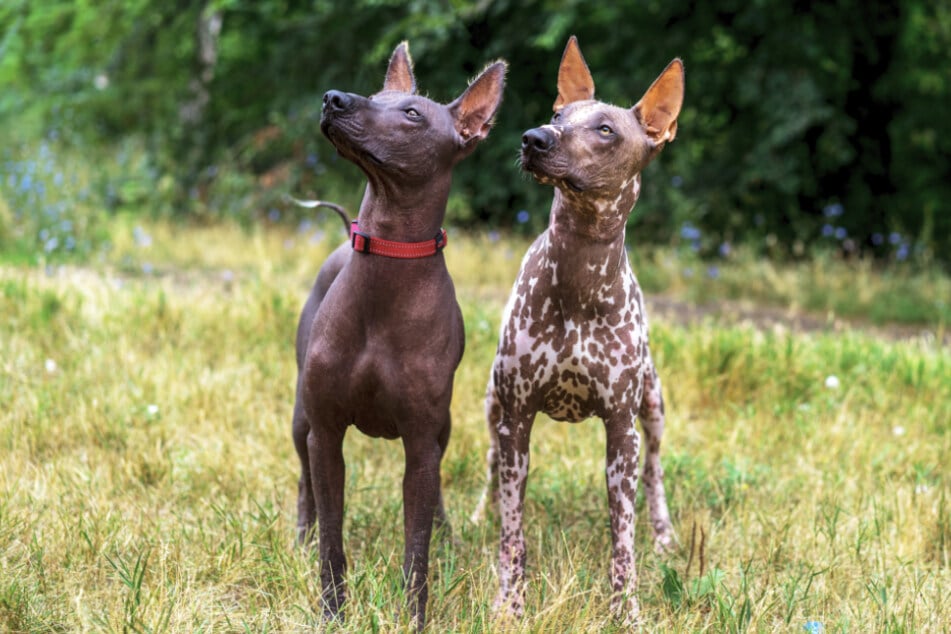 The Mexican Hairless dog is one of the oldest dog breeds in the Americas and one of the rarest in the world.
The Aztecs actually believed that this particular pooch was the earthly representation of Xolotl, the revered dog of lightning, death, and misfortune. As a result, this particular dog breed is rich in history.
When Central America was first being settled by foreigners, Europeans actually fed on the meat of these poor pooches. As time went on, the Mexican Hairless dog declined in population until they were almost extinct during the middle of the 20th Century.
They are fantastic family dogs and are incredibly intelligent and affectionate, but are also seriously rare.
7. The Neapolitan Mastiff is a wrinkly rare dog
The Neapolitan Mastiff is an Italian guard dog and protection pooch.
They are wrinkly as heck, incredibly strong and muscular, and are perfect for defending territory. Used during the Roman Empire as fighting dogs, they now serve primarily as shepherd and farm dogs in the south of Italy.
These beautiful dogs are brave, self-reliant, and seriously protective. They are not dogs for beginners and, due to poor breeding, are prone to all sorts of health concerns.
As the years have drawn on, these dogs have become increasingly rare and are now no longer commonly seen even in Italy.
6. Puli dogs are a small rare breed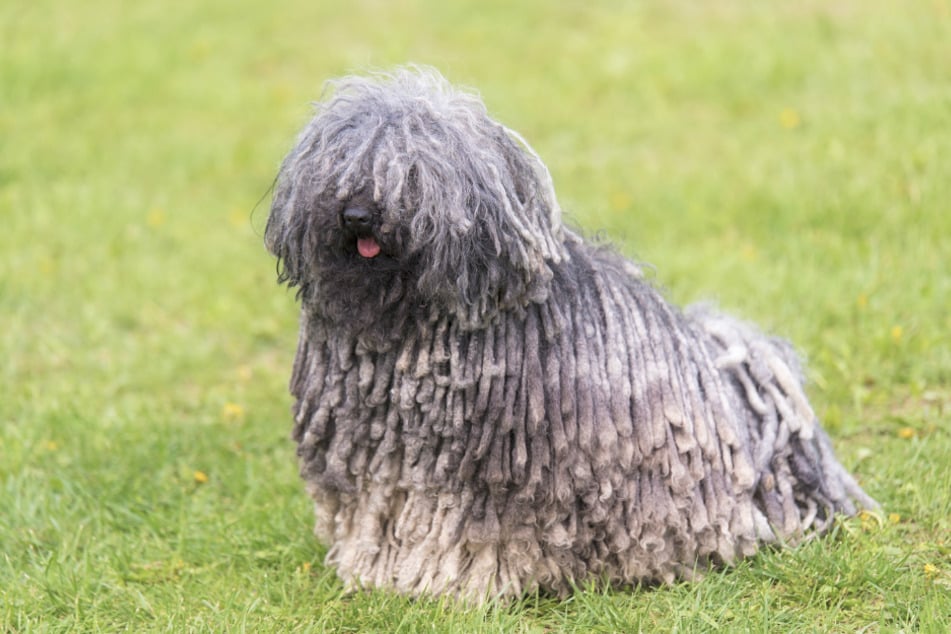 The Puli dog breed originated in Hungary, though their roots actually stem from Asia.
There are very few Puli breeders outside of Hungary, making them incredibly rare despite being perfect as herding and guard dogs – and being cute, affectionate, obedient, and intelligent to boot.
These are not calm dogs and must not be adopted into a household which cannot give them plenty of things to do. They have an urgent need to move around and require a heap of activity to keep them happy and calm.
Perhaps their rarity has been influenced by the fact that they are so hard to look after? Seems like most animal lovers may never know.
5. The Thai Ridgeback is one of the rarest dog breeds in the world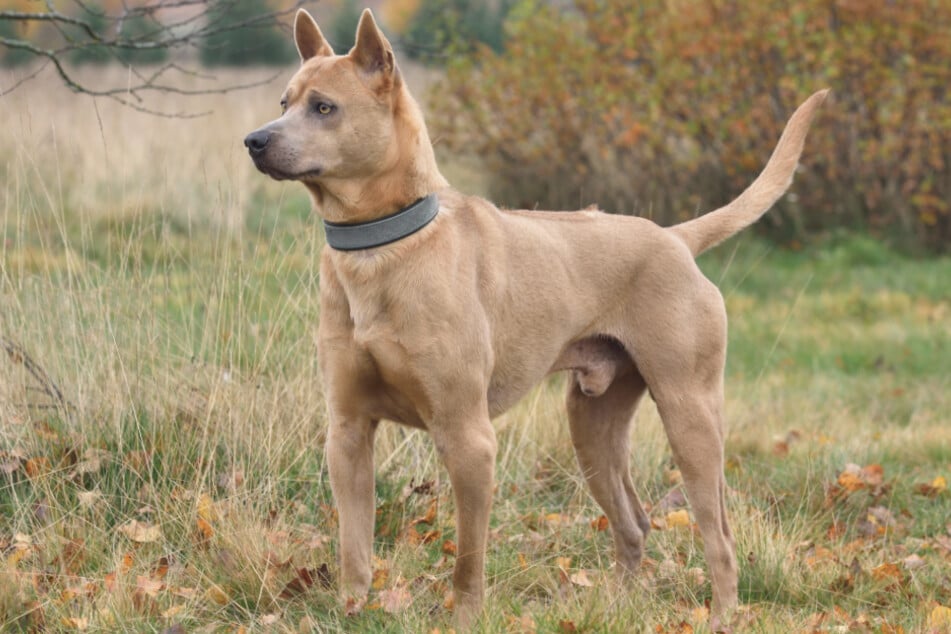 The Thai Ridgeback is one of the most beautiful, old, and purest breeds of dog in the world. They are also extremely rare, only really being found in the south-east Asian countries of Thailand, Vietnam, Cambodia, and Indonesia. As their name suggests, they have a ridged back.
These are incredibly stubborn and lively pooches with a strong hunting instinct, and should really only be kept by experienced dog owners.
Surprisingly, with good training, the Thai Ridgeback can also be suitable for families, as they are loyal, fond of children, curious, and incredibly intelligent.
If only they weren't so rare!
4. Tibetan Mastiffs are one of the rarest large dog breeds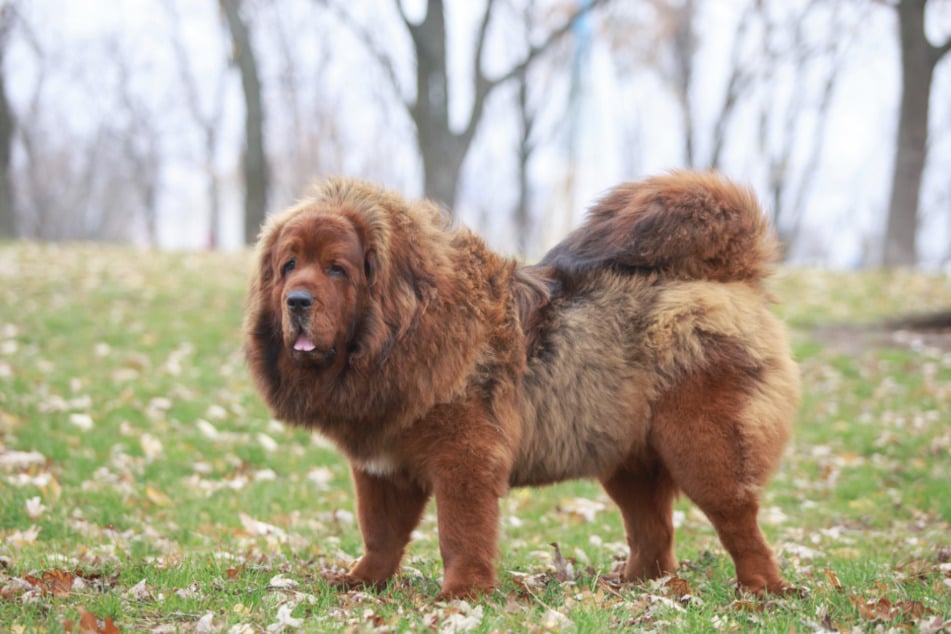 Famously one of, if not the most, expensive dog breeds in the world, the Tibetan Mastiff is an incredibly large pooch found in the Himalayan Mountains.
Breeding is generally not financially feasible, which explains why these giant and incredibly fluffy dogs are so rare.
To make matters worse, they also cost a lot to maintain and train, and are generally seen as a symbol of wealth in countries like China.
They are seriously territorial and can be very protective, loyal, and attentive, making the Tibetan Mastiff a perfect guard dog.
Keep in mind, though, that if you adopt such a pooch, it must be very well-trained. Why? Well, because if untrained and unsocialized, this breed can prove to be rather aggressive.
3. Czech Terriers are one of the rarest small dog breeds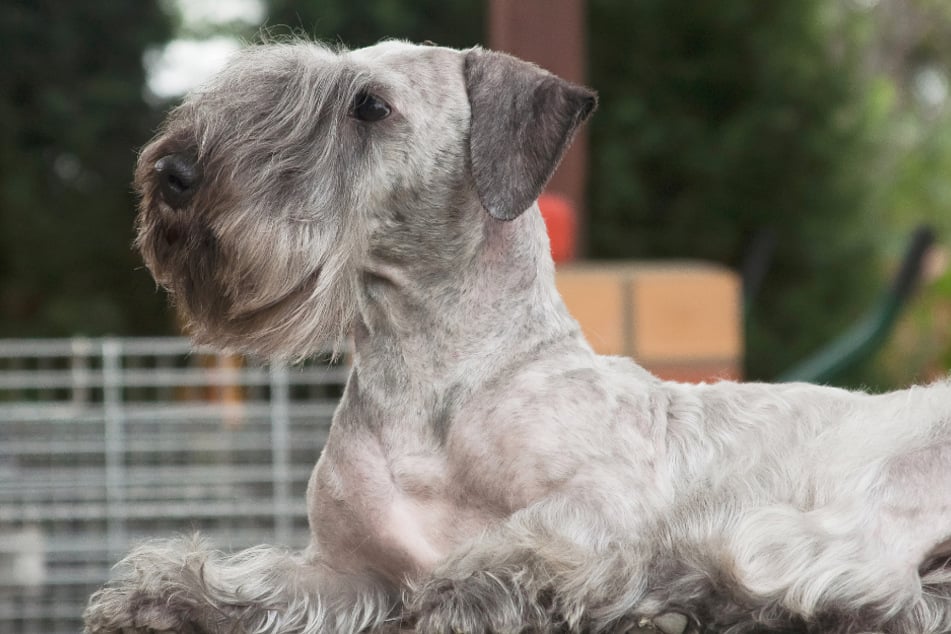 The Czech Terrier is actually quite a new and not commonly-known dog breed, making it very rare outside its native Czech Republic. They are also often called the "Bohemian Terrier."
These doggos have been bred for hunting foxes and badgers, but are now mainly used as human companions. As a result, they must be well-trained to reduce their hunting instincts.
Czech Terriers are actually calm and sensitive doggos, with a deeply gentle spirit. It is a shame that they are so rare, as they are perfect for families, even if they must not be left alone for longer periods of time.
That being said, they are very easy to train and also very loyal, so we'd highly recommend them!
2. Czechoslovakian Wolfhounds are remarkably rare dogs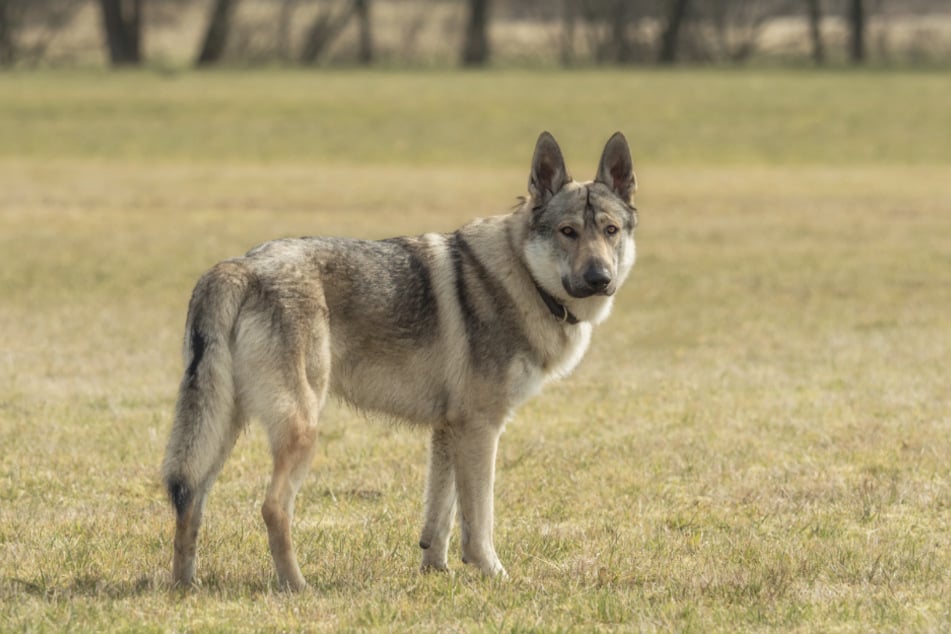 Now, this central-European dog might look almost identical to a wolf, but it's actually a cross between a German Shepherd and a Carpathian Wolf.
They are perfect as herding and driving dogs, and are known to be robust, quick, efficient, and incredibly aloof. They are also incredibly gorgeous – seriously, just look at these beauties!
These dogs are not the best for families, which could explain why they have become so incredibly rare over the last few years. They howl loudly, just like a wolf, and can be very demanding. Their constant need for training and socialization makes them almost a full-time job in themselves, so it's no wonder they are so rare.
What is the rarest dog?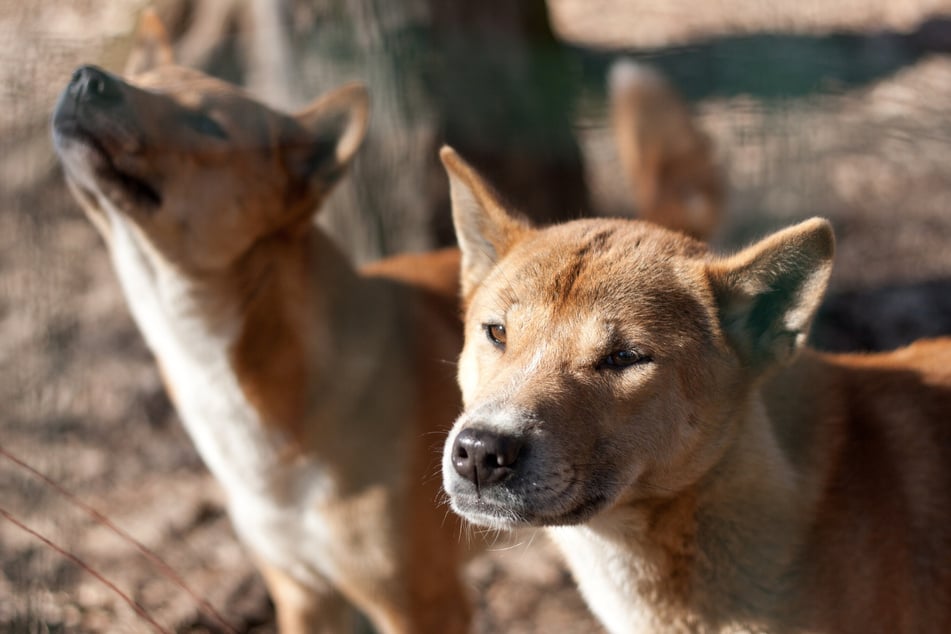 The rarest dog breed in the world is actually likely to be the New Guinea Singing Dog, which was actually thought to be extinct until only a few years ago.
This is an ancient dog, native to Papua New Guinea, and closely related to the Australian Dingo. They take their name from the beautiful singing sound they make when they bark.
There are very few New Guinea Singing Dogs left in the world, estimated to be around 200 in total and mostly living high up in the wild mountains of the pacific nation they call home. They love to feed on small to medium-sized marsupials, rodents, and birds, but they also enjoy fruit.
And well, they are all-around darn-well adorable.
There are many different dog breeds that could be considered "rare," and this selection is by no means complete. If you're looking for an unusual dog, check one of these out. But it may be best to avoid those noisy singing dogs – for the sake of your ears, they should probably be left alone.
Cover photo: 123RF / Zuzule