Dog saved from Cambodian slaughterhouse now has a loving family
Cambodia/USA - Bene is one lucky pooch. She was about to be drowned in a Cambodian slaughterhouse when the animal welfare organization Vier Pfoten (Four Paws) saved her life.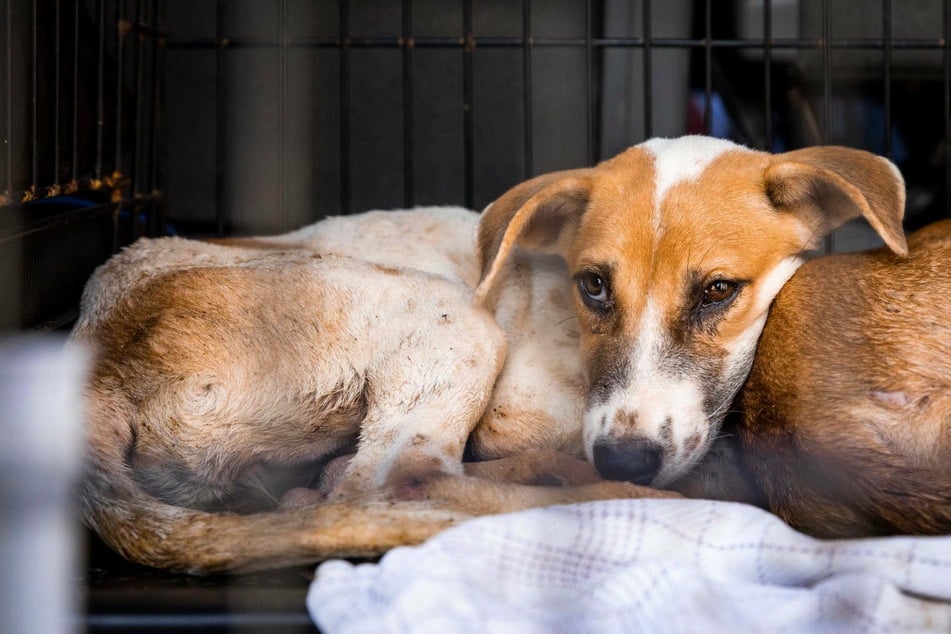 Bene was dognapped by thieves in Cambodia and taken to a slaughterhouse.
There, she was supposed to be cruelly drowned in a water tank, before having her meat sold on the market.
This is where the Vier Pfoten staff stepped in, as the organization wrote on its Facebook page.
At very last moment, a team was able to locate the slaughterhouse and save Bene and other animals from certain death.
For many months, the dog had to be nursed back to health by her saviors. When she was finally well enough to travel, she was brought to the US to start a new life. While out on a walk with her keepers, a family spotted her and it was love at first sight.
Everything happened very quickly after that: "She was adopted and is now considered  the family's missing piece of the puzzle." 
Today, Bene is living the dream life. She loves taking long walks through the forest with her nature-loving folks and always accompanies the children on their way to school.
Dog Bene is overjoyed with the new family
In the meantime, Bene takes turns sleeping in the children's rooms because she feels right at home everywhere in the house.
Cover photo: Screenshot/Facebook/Vier Pfoten