Dog survives a robber's bullet, takes heroic walk to freedom
A dog named Luck proved to be quite lucky after walking out of an animal hospital 54 days after being shot during an active robbery.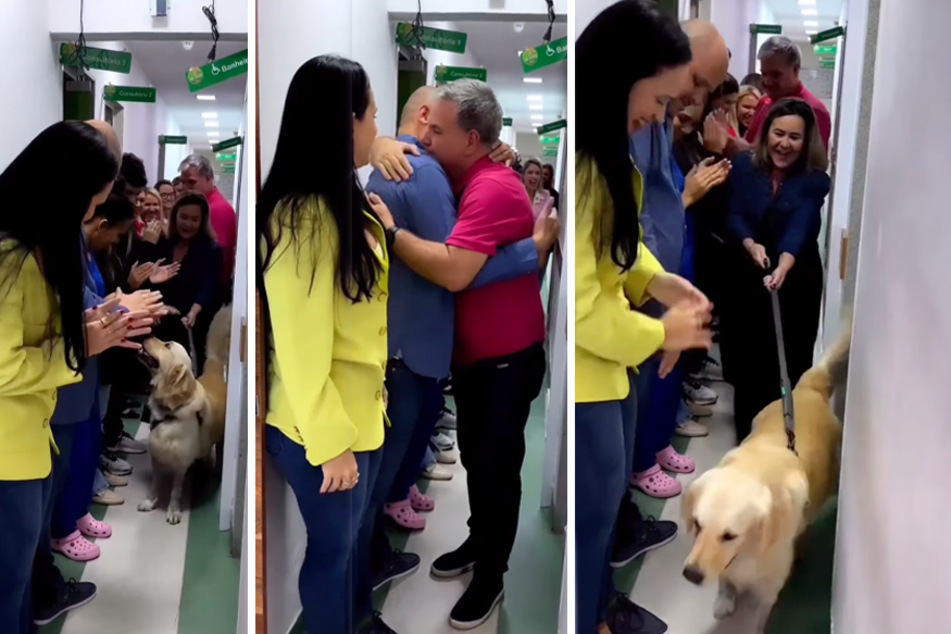 The video of Luck's "heroic goodbye" is understandably tugging at social media users' heartstrings, and once you watch the viral clip, you'll understand why!

In a video posted to Instagram by @goodnews_movement that's garnered 1.9 million views in one day, Luck is seen walking down a hallway lined with people at the animal hospital who are cheering him on as he struts his warrior doggo stuff.
The dog stops every few steps to accept some head scratches from his "fans" who likely had a hand in helping nurse him back to tail-wagging health!
After the dog darts out of frame in the video, his owners are seen happily following behind, and one even embraces a staff member in a bear hug, and his gratitude is nearly palpable.
Apparently, the pup arrived to the hospital 54 days prior after being "shot and severely injured in a robbery," per the post's caption.
"Luck was hospitalized all this time and underwent 3 successful surgeries. Today was his long-awaited release from the hospital. Thanks to the medical staff for saving his life," the caption concluded, along with three clapping emojis.
Here's to Luck the dog's incredible recovery!
Cover photo: Collage: Screenshot/Instagram/goodnews_movement