Doggy delivery: retriever regularly fetches take outs for owner
Chapel Hill, North Carolina - They don't call them golden retrievers for nothing. In North Carolina, one dog's fast food deliveries are making her a Facebook sensation.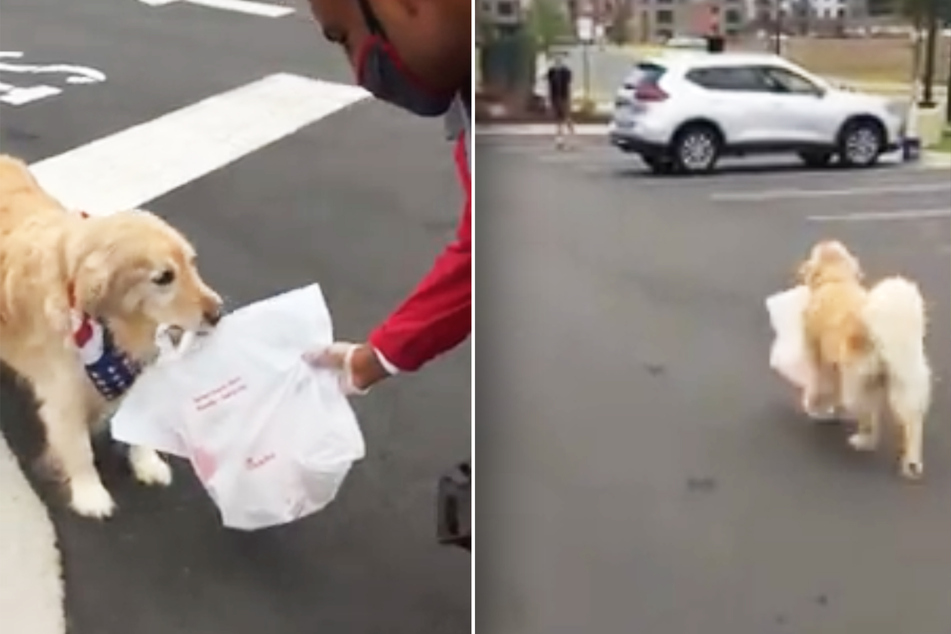 It's normally the owner who's in charge of feeding the pet, but it seems to be the other way around with Nick and Ellie.
Nick, the human half of this pair, says his golden retriever Ellie's favorite pastime is fetching him food.
In a Facebook video, she picks up the doggy delivery from a Chick-fil-A employee and trots back to Nick, who is rubbing his hands in anticipation.
"Using our mobile app for curbside delivery has never been more fun or easy," boasted the restaurant on Facebook.
Video of Ellie the delivery dog
Lots of likes for Ellie's hard work
On Facebook, quickly racked up thousands of contributions. Ellie's restraint is drawing particular praise: "My dog would eat it before returning to me," wrote one user.
Ellie is far too professional for that. She's a regular at Chick-fil-A, who showed their appreciation in a comment: "We love our Ellie!"
Cover photo: Montage: Screenshots/Facebook/Chick-fil-A at Carraway Village