Dogs create lasting memory for their owner with adorable artwork
Nashville, Tennessee - Dogs are far more than just pets, and one woman in Nashville has found a family to honor these four-legged family members with a special memento.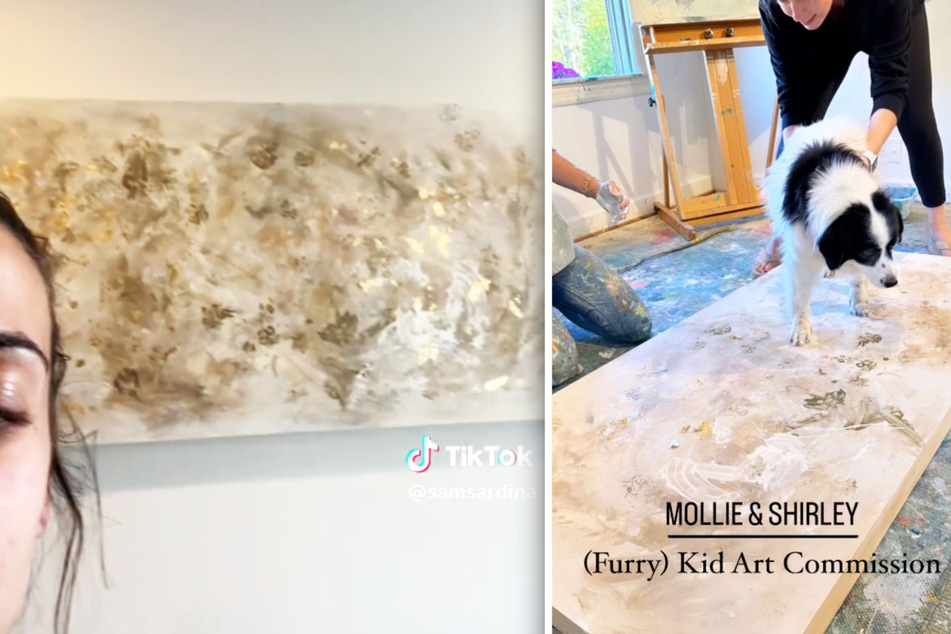 Besides keeping photos, videos, toys, or collars, there are now many creative ways to preserve the memory of beloved pets that sadly don't live nearly as long as their owners.
On TikTok, Sam Sardina shared a large painting on canvas that features paw prints and dog hair.
Her dogs - 10-year-old Border Collie Mollie and her big sister, Beagle Shirley (15) - are already old ladies, after all, and even though they are healthy, their owner knows that their time together won't last forever.
According to the pet magazine ParadePets, Sam teamed up with artist Kelly Terrell, who typically works with young children, to create a special piece of artwork with her dogs.
"Companionship and love are everywhere and can be celebrated in the studio! I loved this piece with both pups," Kelly said on Instagram.
"Mollie's a pro because it's her second commission," Kelly added with a winking emoji.
Dogs are immortalized through adorable artwork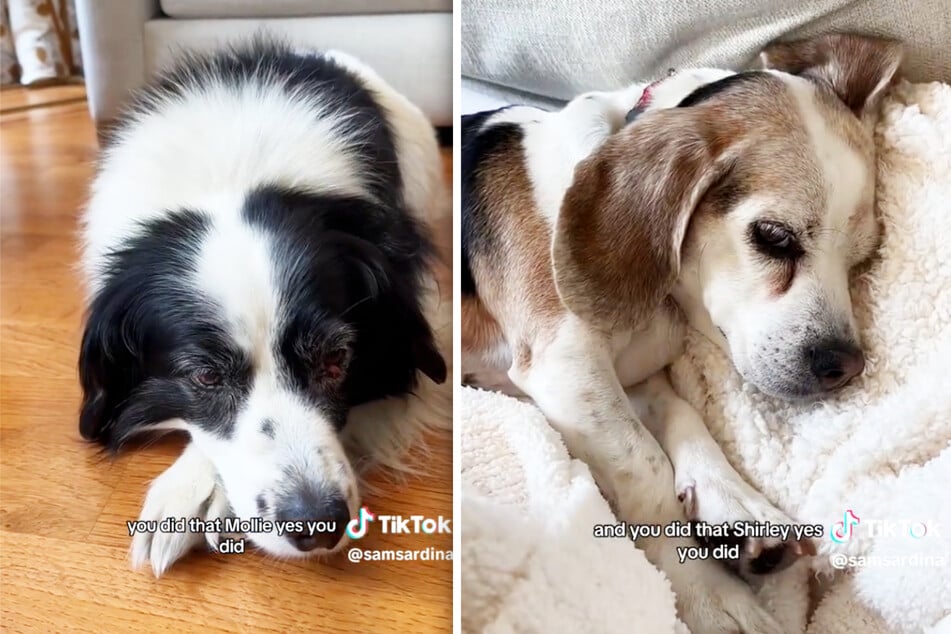 The canvas created by dogs is certainly something to behold: scratches, paw prints, and dog hair add a personal charm to the work, making both the experience and the artwork itself unforgettable for dog mom Sam.
"We are just so obsessed with it and cannot stop looking at it," Sam admitted in her TikTok video after receiving the finished piece from Kelly, which is now displayed above the sofa for all to see.
"We know they won't be here forever," she added, panning the camera to the art in the background. "But, we'll always have this."
Cover photo: Collage: Screenshots/TikTok/samsardina & Screenshot/Instagram/kellyterrellart