Dogs dip into dragon fruit cache and the proof is all over their faces
Taiwan - Kelly and Keira joined their owners on a trip to a dragon fruit farm and quickly discovered that they've got a taste for the pink stuff.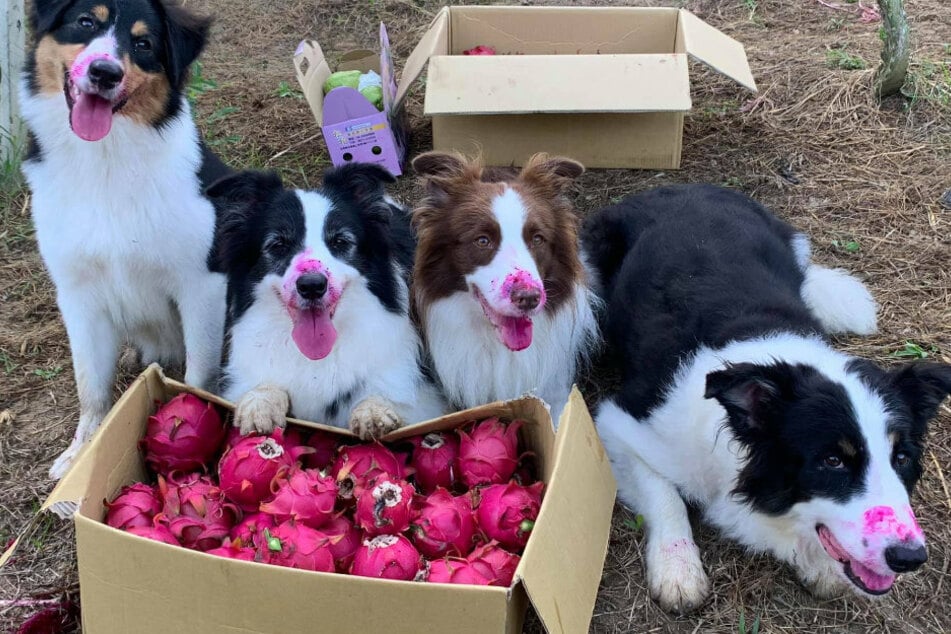 Some dogs are used to track truffles, but these four adorable pooches prefer dragon fruit!
Kelly, a Border Collie, and Australian shepherd Keira, were supposed to help their owners pick the exotic fruit. Instead, they dipped their wet noses into the harvest.

Together with two other Border Collies, they simply had to sample the fruits of their labor.
The proof was written all over their pink-stained faces. Their owners didn't mind and captured the sloppy aftermath on camera. The snapshots are featured on Kelly and Keria's Instagram and Facebook accounts, where users enjoyed their latest adventure.
Good luck getting those stains out, though!
The dogs are always up for cute pictures. On their social media accounts, they often appear frolicking together, wearing funny outfits, or chewing on a snack. Their expression will melt your heart.
Over 700 people already follow them on Instagram, and they're gaining new fans every day.
Cover photo: Facebook/Kelly&Keira