Dog's hilarious bird-like screeching has millions laughing on TikTok!
Los Angeles, California - One dog's ridiculous wailing has TikTok in tears of laughter after a video of his baffling "barking" went viral!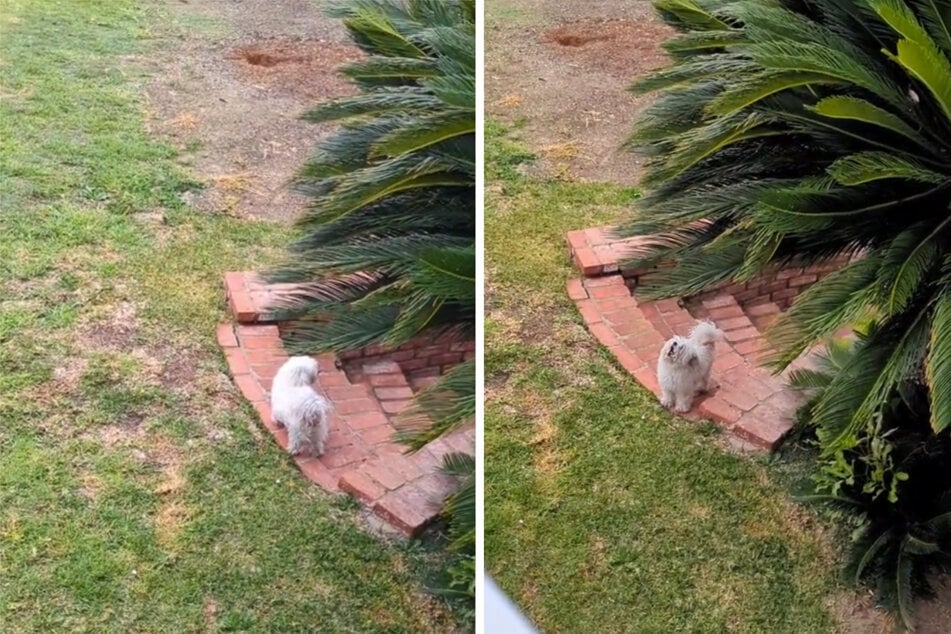 "You guys, I want to show you how dumb my dog is," Wendy Daiz says at the start of her hysterical TikTok clip. She then calls her dog, Bear, who's hanging out in the yard.
It quickly becomes clear that the poor pooch's spatial orientation isn't the best. Despite obviously hearing his owner's voice, he has no idea where it's coming from. Bear runs up and down some steps in the yard, twists around and around, and gets increasingly upset.
"Every morning he forgets where the door is and then cries when he thinks he's an orphan," Wendy explains.
After failing to find his human, Bear starts crying – and what a sound it is!
Far from the canine howl you'd expect, he let's out a croaking sound that sounds closer to a rooster than to anything a dog should be capable of.
TikTok thinks this dog needs a haircut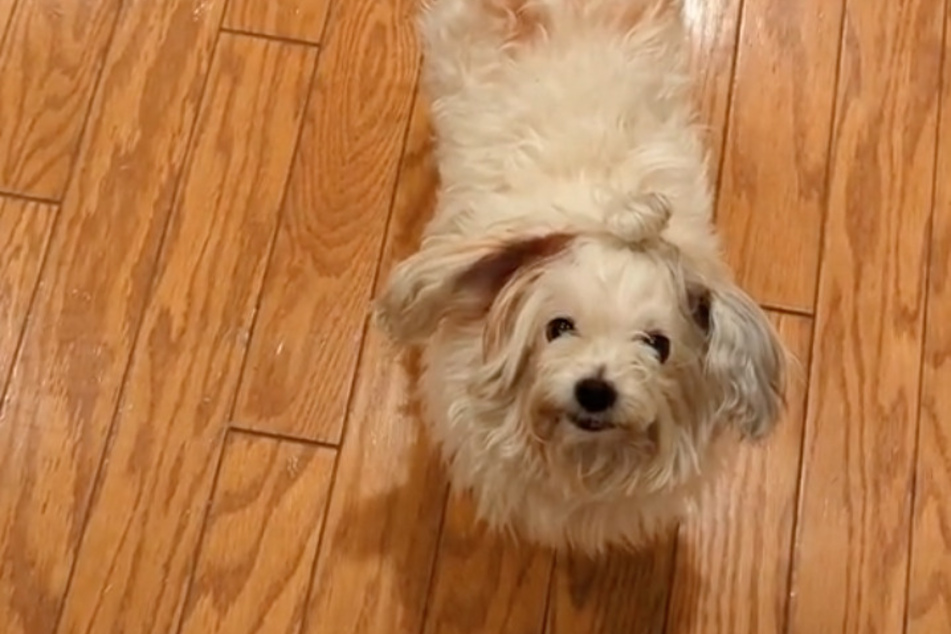 Wendy's video quickly went viral and boasts an awe-inspiring 55 million views and 10 million likes.
In the comments, users gush over this dog's cuteness and can't stop laughing at the sound he emits.
"The drama! I love him," one commenter wrote, while another quipped: "Bear is having an existential crisis."
Some suggested that Bear's long fringe explains his inability to find his way home.
Wendy responded to these theories in an update that features the offending bangs tied up in a bun. When she calls him over, however, the doggo resulutely ignores her.
The explanation? He's "just dumb," according to his loving owner.
Cover photo: Collage: Screenshot/TikTok/bigwendyyy