Dog's touching final moments captured in emotional TikTok
Brisbane, Australia - In a heartbreaking TikTok video, owner Yasmin shows the touching moments she shared with her dog Kizzie before the beloved pup passed away.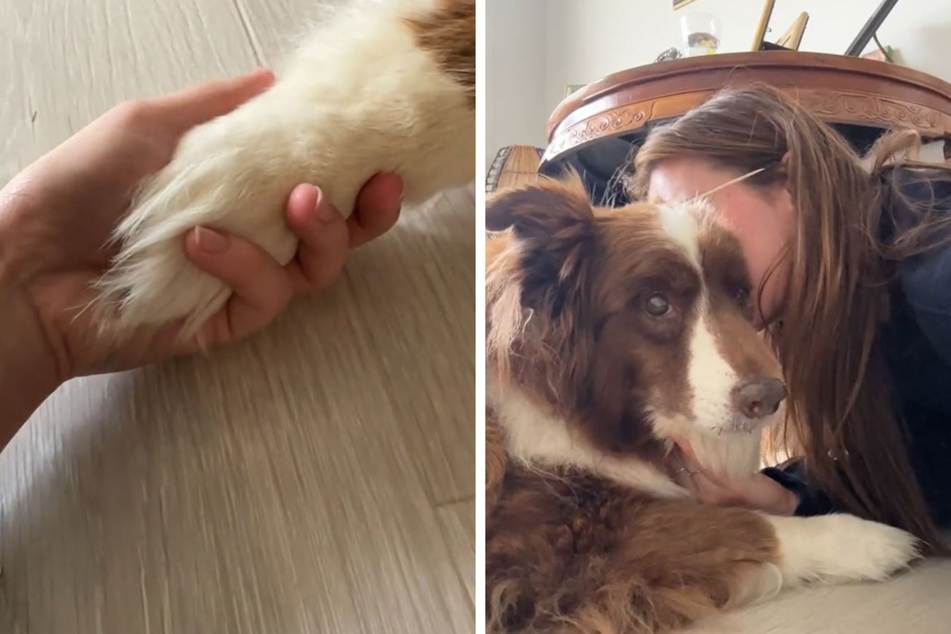 Since mid-July, more than eight million people have watched the heartwrenching video, which shows the moment Yasmin realized something was very wrong with her four-legged friend.
At the beginning of the video, Kizzie has trouble getting up from the floor and needs help from her owner.
What follows in the next shots are moving moments in which Yasmin and her family allow Kizzie to do everything she loves one last time.

She slowly enjoys her last walk, the last ball game, and even her very last serving of ice cream. Of course, there are plenty of pets and kisses to go around as well.
In a recent interview with Newsweek, Yasmin explained that Kizzie "had been going slowly downhill for a long time" due to her old age and health issues, including arthritis and kidney problems.
TikTok shows dog's heartbreaking final day
Unfortunately, a final visit to the beach with Kizzie was not possible because it rained all day. "The world was crying with us," Yasmin said.

Finally, Kizzie had to make her last trip to the vet, where the adorable dog was euthanized.
Millions of TikTok users have since shared their support and expressed their condolences following the tearjerking viral video.
Cover photo: Collage: Screenshot/TikTok/uglybrisbanegirl