Dynamic dog duo won't leave each other's side, but their sad story then takes a turn
rvine, California - Best friends really do get each other through thick and thin, as dog rescuer Suzette Hall can attest to. From the moment she saw these two pups, she knew they were best friends.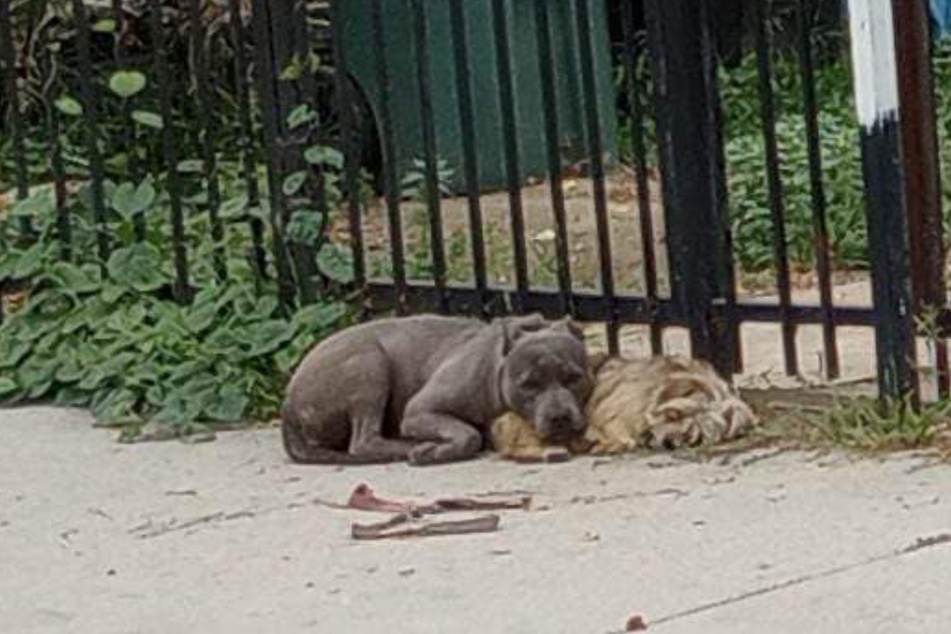 When a by-passer saw two dogs on the corner of a street in Irvine, California, it was immediately clear that they'd been abandoned. Wasting no time, she called Logan's Legacy, a dog rescue organization.
Hall, the founder of the organization, answered the call. She learned the animals had been there for about a week and were attached at the hip.
Suzette told The Dodo that she found the pit bull and Yorkie mix snuggled up together.
"When I first pulled up, they reminded me of Arnold Schwarzenegger and Danny DeVito in the movie 'Twins,'" she said. "They were just little partners in crime."
This dynamic duo was clinging to each other but were thrilled to see Suzette.
"I got out and started talking to them, and they were so excited!"
"They looked at each other and started wiggling their tails as if they were saying, 'Oh my gosh, somebody did come for us. Look, somebody's here!'"
The dynamic dog duo now go by Thelma and Louise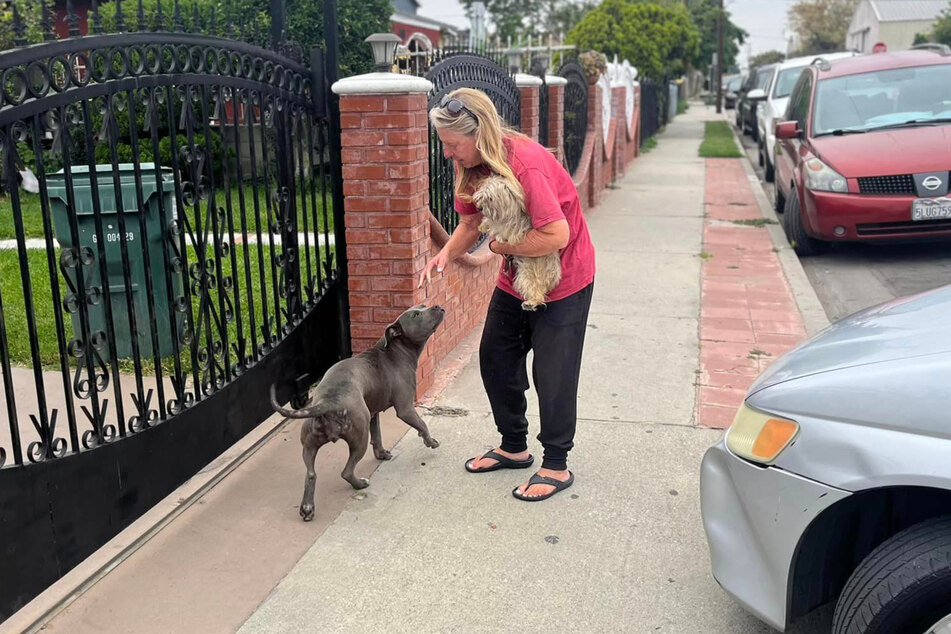 The dog rescuer said she approached cautiously as the pit bull was skeptical. But the Yorkie mix walked right up to Suzette with its tail wagging.
"She just wanted love," Suzette gushed. When she carried the Yorkie to her car, she turned to look for the pit bull, but found the dog with its nose pressed to the window.
"She kept going up to the window, and they would just wiggle their tails at each other. I tried to get the pittie on a leash, but she wasn't letting that happen. So, I finally opened up the door, and she just jumped in."
The two dogs refused to be separated and even shared a crate on their way to the vet. Per Suzette, "When they knew they were safe, they just cuddled again and fell fast asleep."
Suzette named the pit bull Thelma and the Yorkie-mix Louise after the infamous best friend duo.
The two are looking for an adoptive home, and their rescuer stressed that they need to be adopted together. Suzette says "They are so in love," and added, "You could just tell that they were best friends."
Cover photo: Screenshot/Facebook/Suzette Hall