Florida woman arrested after throwing her dog off a balcony!
Daytona Beach, Florida - A Florida woman threatened to jump off the second floor at a Daytona Beach motel, but when police arrived at the scene, she threw her dog over the railing instead.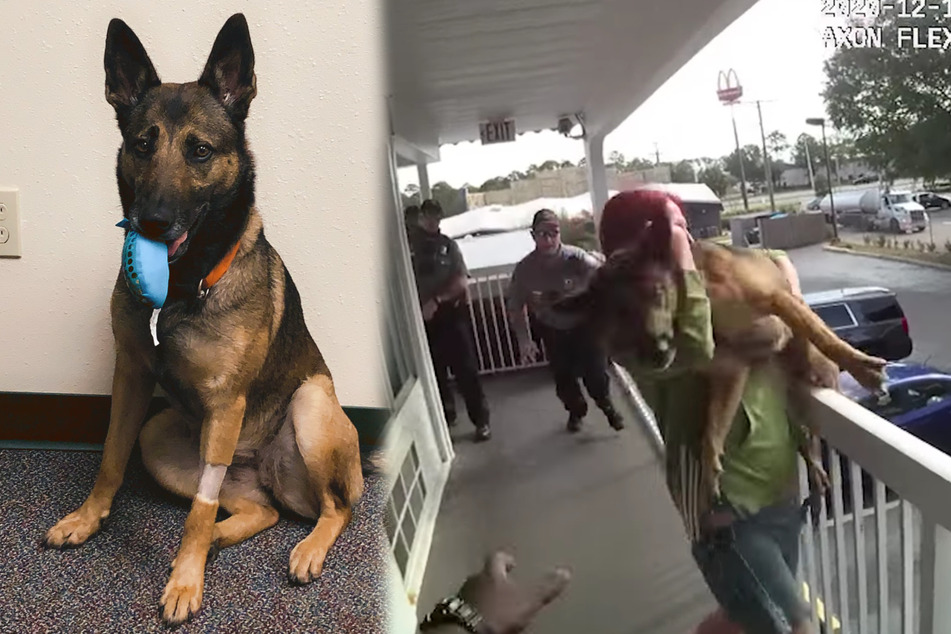 In a Facebook post, the Volusia County Police Department explained what happened on December 14.
Motel staff reported to the police that a woman named Allison Murphy was threatening to jump off the second floor of the building. They said she also assaulted one of the maids.
By the time the officers arrived, the 35-year-old woman had already locked herself inside her room. Police knocked on her door until she rushed out with a leashed German shepherd. Then she did the unthinkable: she lifted the dog up and threw her over the railing before authorities could intervene.
One of the police officers filmed the incident, and the Sheriff's Office posted the video to Facebook later. Take a look at the disturbing clip.
Dog survives fall from the second floor almost unharmed
Murphy ran back into her room and reportedly resisted officers who followed her inside to take her into custody. They were able to handcuff her only after bringing her to the floor.
Fortunately, the German shepherd survived the fall from the second floor, landing on all four paws. Bystanders caught the frightened animal before she could run off.
The officers immediately drove the poor dog to an animal shelter. As the German shepherd didn't have a name, shelter staff thought it was only appropriate to call her "Miracle" – despite the cruelty of the act, the dog had not suffered any wounds or serious injuries!
However, an X-ray scan revealed that a sewing needle was stuck in her right thigh, but the vets quickly removed it. Miracle is now recovering from the shock.
Allison Murphy has been arrested on charges of animal abuse and resisting arrest.
Cover photo: Volusia Sheriff's Office & Volusia County Animal Services