Friends fur-ever: Adopted cat's friendship with pit bull melts hearts on TikTok
When a couple adopted a stand-offish cat named Jackie, little did they know how quickly she would warm up to one particular member of their family.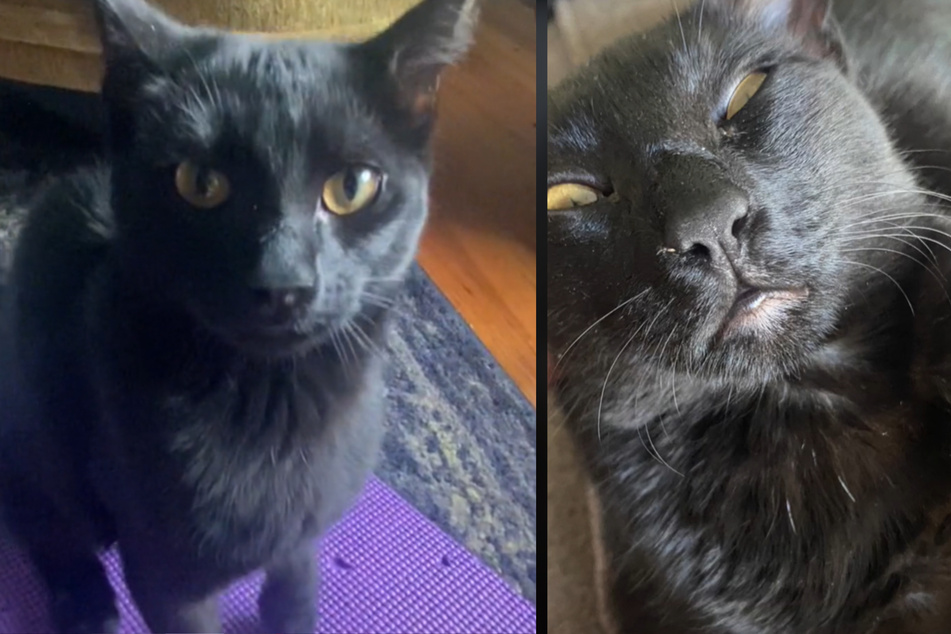 A TikToker with the username m.kayyyyyyyy recalled in a video how she and her partner decided whether they should give Jackie a fur-ever home.
"My boyfriend: I don't know if we should adopt her.. she attacks everyone except for the dog," the TikToker captioned the clip.
"Me: that's exactly why we should adopt her," she added.
Jackie soon made herself at home with the couple but didn't seem to take much of a liking to humans. The only family member she seemed to take to was the couple's dog.
The pit bull named Levi got along great with the black cat right from the start.
As proof, m.kayyyyyyyy shared several video sequences showing the two four-legged friends cuddling, playing, and sleeping together like the best of friends.
Cat and pit bull's friendship goes viral on TikTok
The sweet video of Jackie and Levi's friendship has TikTok users gushing.
"You guys did not get yourself a cat you got your dog a cat xD adorable," one user commented under the video, which has garnered over 2.6 million views. "Your dog's cat is adorable," agreed another.
Meanwhile, the relationship between Jackie and her humans seems to have relaxed.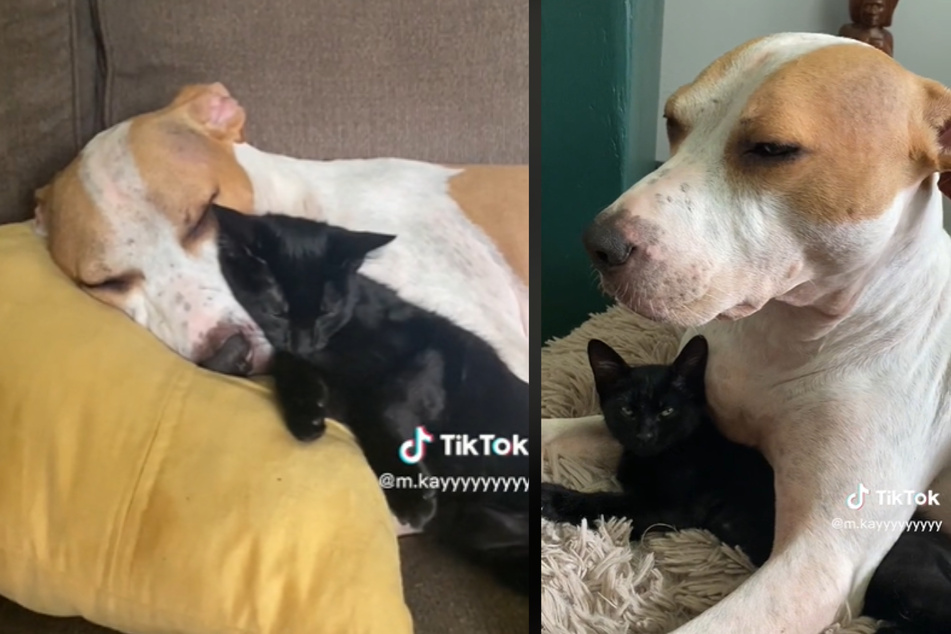 "Sometimes she can stand us, but usually her love is solely for Levi," the animals' owner explains in a second clip.
Cover photo: Collage: Screenshots/TikTok/m.kayyyyyyyyy