Goldador has a very special hang-out spot and TikTok can't get enough
Wirral, UK - Paddy the golden retriever-Labrador mix has a special favorite place, and the internet can't get enough!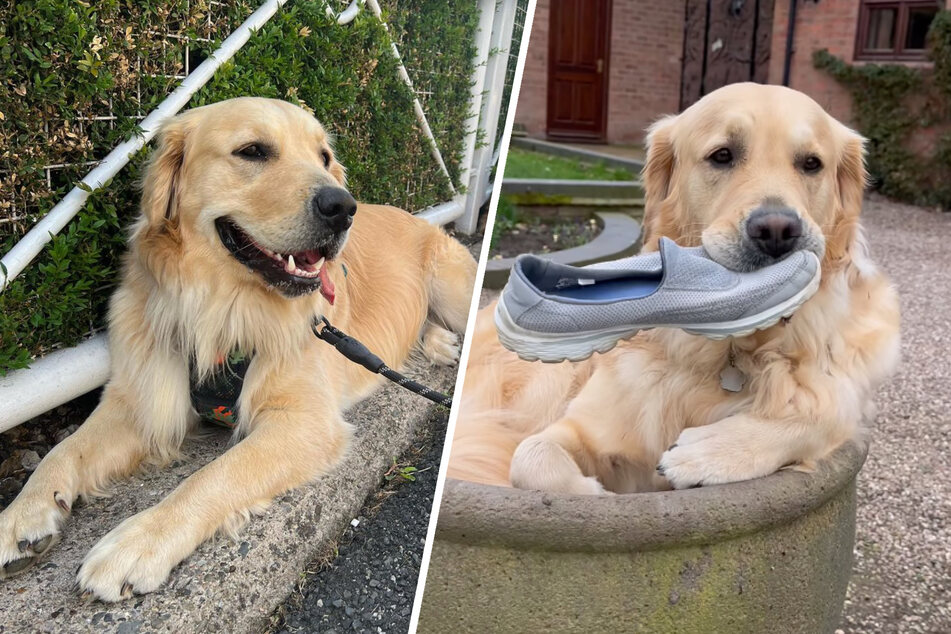 When the gorgeous Goldador's human is looking for him, it usually doesn't take long, because the 2-year-old dog has a favorite spot where he likes to hang out.
This big fluff ball loves to sit in a large flowerpot in the yard.
"Hi my name is Paddy. My hobbies include plant pot sitting & shoe stealing," his humans caption a video shared to TikTok.
The clip shoes the pooch curled up happily inside the pot while proudly holding a shoe in his mouth.
With more than 250,000 likes, TikToker users are very much here for it!
Paddy the dog clears space to get cozy in his pot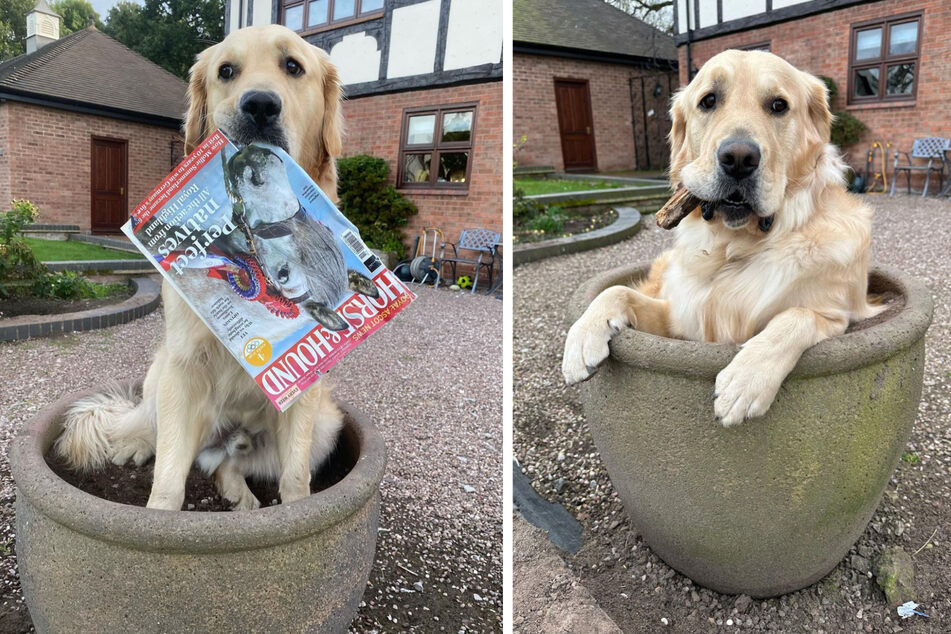 Paddy's owner explained in another TikTok that they planted two sunflower seeds in two large flowerpots, but the Goldador obviously had other plans for the giant containers. After all, what's the point of sharing such a great spot with plants?
Paddy apparently dug the sunflowers and the earth out of the pot to make room for himself. Now he sits in the flowerpot and gnaws with pleasure on his treasures: shoes, balls, books, and anything else he finds.
The family has since come to terms with their beloved pet's chosen hang-out spot, and they probably won't be planting more sunflowers anytime soon.
"2022 – The Year of the Plant Pot," they joked on Instagram.
"50% Golden Retriever, 50% Chocolate Labrador, 100% plant pot lover," the pup's IG bio reads.
Cover photo: Collage: Instagram/paddythegoldador