Golden retriever and kitten share cutest cuddles in afternoon nap
Costa Del Sol, Spain - These new Spanish fluffy friends couldn't be more adorable, as when Bailey tries to take a siesta, his kitten companion ramps up the cuddles.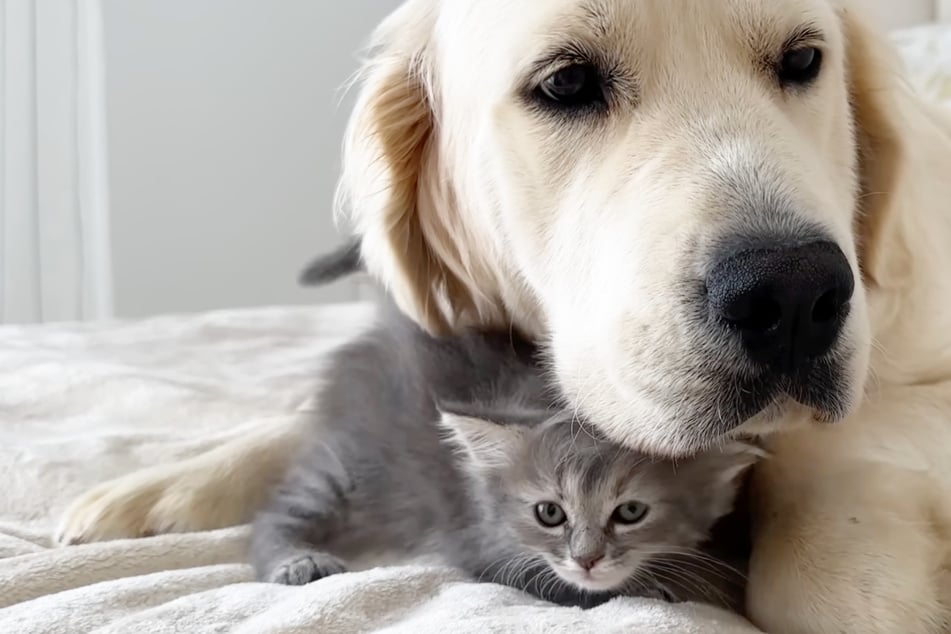 Dogs and cats might be known as frienemies, but on Spain's Costa del Sol, two animal buddies are an exception to the rule.
The golden retriever named Bailey has become an internet star, with 557,000 subscribers on his YouTube account This is Bailey and thousands more followers on Twitter, Instagram, and Facebook.
Now, a cuddle session with his new friend - a cute baby cat - has won him a few more fans.
Bailey seems to just want some peace and quiet as he rests on a bed in a new video, appearing ready for an afternoon nap. Yet the little ball of fur explores the golden retriever by crawling under his snout and playing with his floppy ears.
Despite Bailey getting along well with kittens in other clips, it seems this kitty wants to cuddle more than most.
Yet kittens aren't the only animals Bailey loves: even more adorable vids show him loving on rabbits, chicks, puppies, and plush bears, too!
Cover photo: Screenshot/Youtube/@ThisisBailey