Golden retriever flaunts its many faces in howl-arious TikTok
One dog owner showed off their golden retriever's many looks and vibes in a viral TikTok that has the internet howling.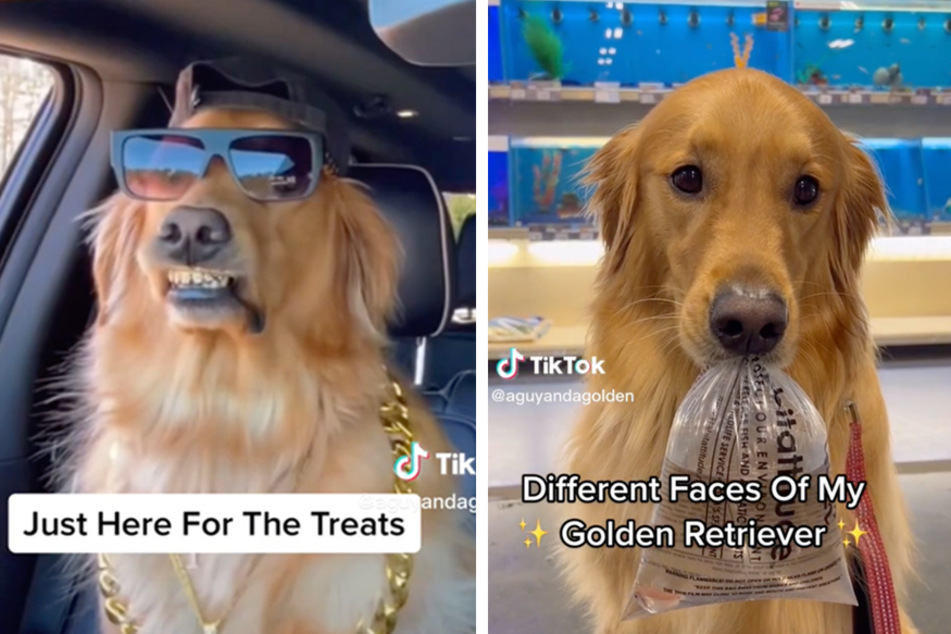 People who have dogs, or have ever been around a dog for an extended period of time, know that canines can be quite the comical companions with impeccable comedic timing.
TikTok user @aguyandagolden showcased his golden retriever named Teddy pulling off many different looks and facial expressions in a video that's garnered 5.6 million views.
In the short clip, Teddy displays the "many different faces of [a] golden retriever," which includes an eye contact-heavy "hungry face," a "chef face" that features the pup rocking a tall chef's hat, a "just here for the treats" face that shows Teddy in a pair of fresh shades and a gold chain while sitting shotgun, and every dog owner's favorite: the "side eye" with a healthy dose of doggo attitude.
TikTok users seem to love the many faces of Teddy, as they sounded off about their favorite looks in the comments section. One TikTok user wrote, "Teddy sure loves giving the side eye," while another said, "the chef face is just a saying 'I have no clue why I'm here.'"
One TikToker commented what many viewers were probably thinking: "bro this dog is a mood."
And that's on golden retrievers and their incomparable personalities!
Cover photo: Collage: Screenshot/TikTok/aguyandagolden