Golden retriever pup makes a muddy mess after garden romp session!
This little Golden Retriever is quite the trickster of a dog! Sometimes, Tuesday just won't listen to her owner and instead shows the world her talent for finding mischief.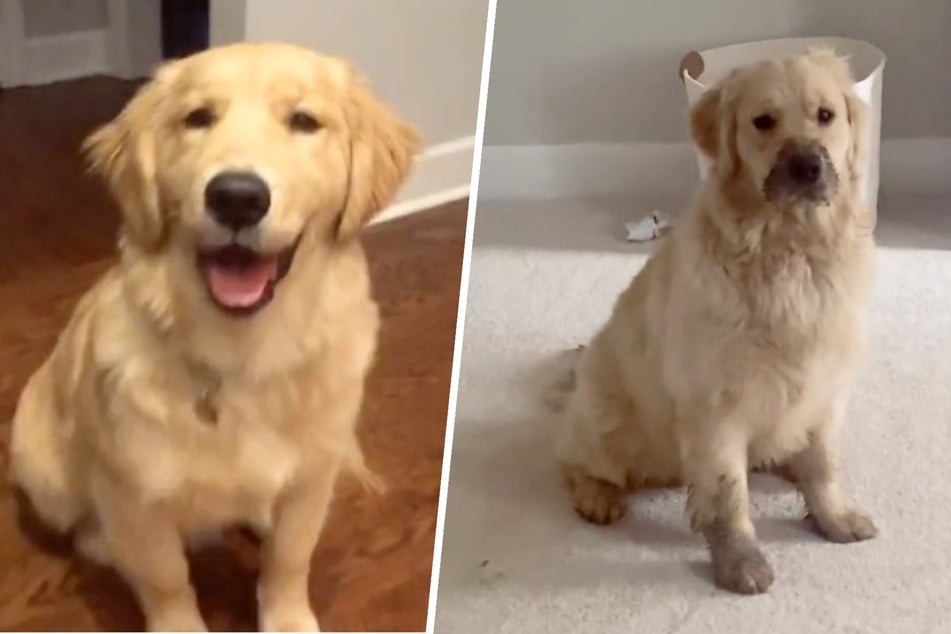 At first glance, Tuesday seems to be a very well-behaved dog: she's just under a year old and follows most commands quite well, which her proud owner dishes about on TikTok again and again.
Sometimes, however, Tuesday can be quite the handful. Like the other day, when the playful dog came out of the garden completely filthy from running around, and went straight into the living room, where the family had laid out a white fluffy carpet floor.
There, Tuesday sat with dirt on her paws and dirt around her mouth, waiting to see what would happen next.
The dog's other owner is then seen gently walking over to his dog to give the command "Sit!"
But when he tried to catch the dog, Tuesday had another idea. All of a sudden, she jumps up and happily romps around the room, making a muddy mess!
She probably thought that her humans had created a new game for her, and a video showing the curious scene is currently making its rounds on TikTok.
Is eating soil a problem for dogs?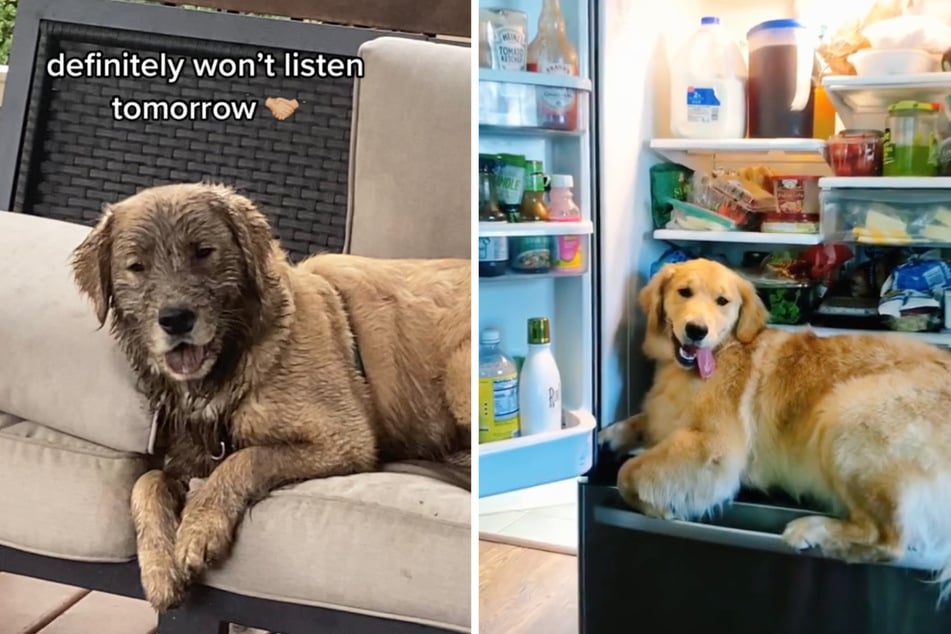 This was not the first time that Tuesday, who apparently has a penchant for gardening, came home completely filthy.
Another picture shared by the family shows the friendly dog relaxing on a white garden sofa while completely filthy.
By the way, there are many reasons why dogs eat dirt. Sometimes they are simply bored, have stress, or are copying this behavior from other fur noses.
But often, the bite into the earth is simply pure curiosity, especially in young dogs!
Cover photo: Collage: Screenshot/TikTok/roobytuesdays