Golden retriever puts its human to bed with the most adorable routine
It's not every day that your dog is the one fully taking care of you, but one owner of a golden retriever woke up to some adorable footage on a home security camera that showed their canine companion in the sweetest light.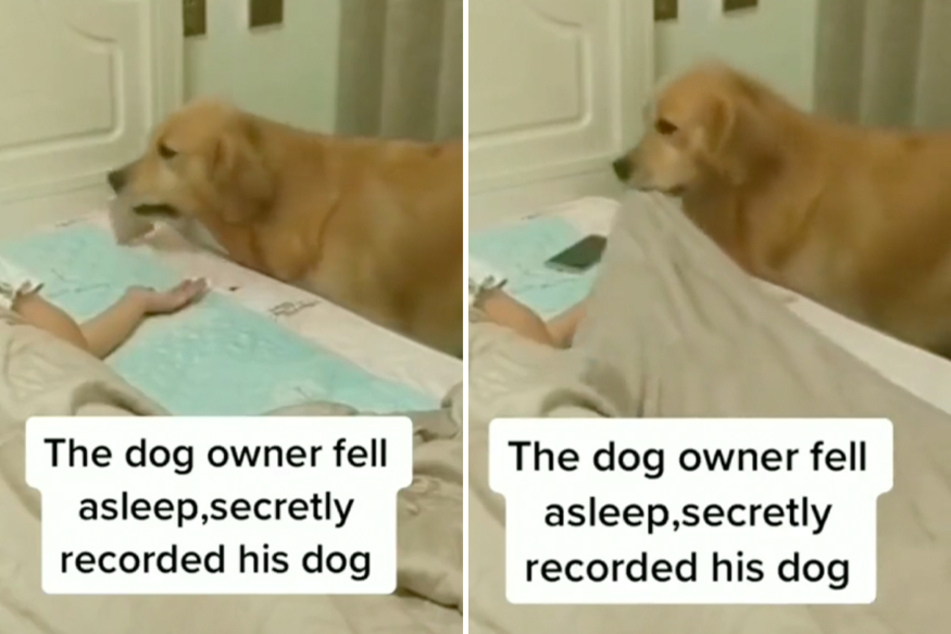 Have you ever wondered what your fluffy friend does while you're snoozing it up? One unassuming dog owner found out just that.
In a video posted to the Twitter account Animals&Things, a golden retriever is seen lovingly gazing at its human as they take a little nap. Clearly noticing that its owner is laying with an attention-grabbing device in their hand, the doggo opts to scoot it up a few inches, grabbing the phone by the mouth and gently placing it at the corner of the bed.
After all, sleep time is for sleep, not phones! And if dogs know anything, it's how consuming a phone can be – especially when pups are trying to get some love from their tech-savvy owners!
Next, the golden retriever, seeing that its human isn't as snugly as they could be, grabs the blanket corner and pulls it forward as to tuck its owner in.
Lastly, the canine tops off his sweet bedtime ritual by turning the lights off, so its human can get all the shuteye they need to keep the puppy love coming its way!
If that's not the sweetest bedtime routine ever, we don't know what is!
Cover photo: Collage: Screenshot/Twitter/@Things2Animals