Golden retriever reunion leaves TikTok users with a tear in their eye
Pinedale, Wyoming - When Kenzie Keller heard that a Zoey, a gorgeous golden retriever, was about to be retired from breeding, she had a brilliant idea. The dog-lover from Wyoming decided to bring the pooch into her home, where someone very special was waiting: Zoey's puppy, Kap!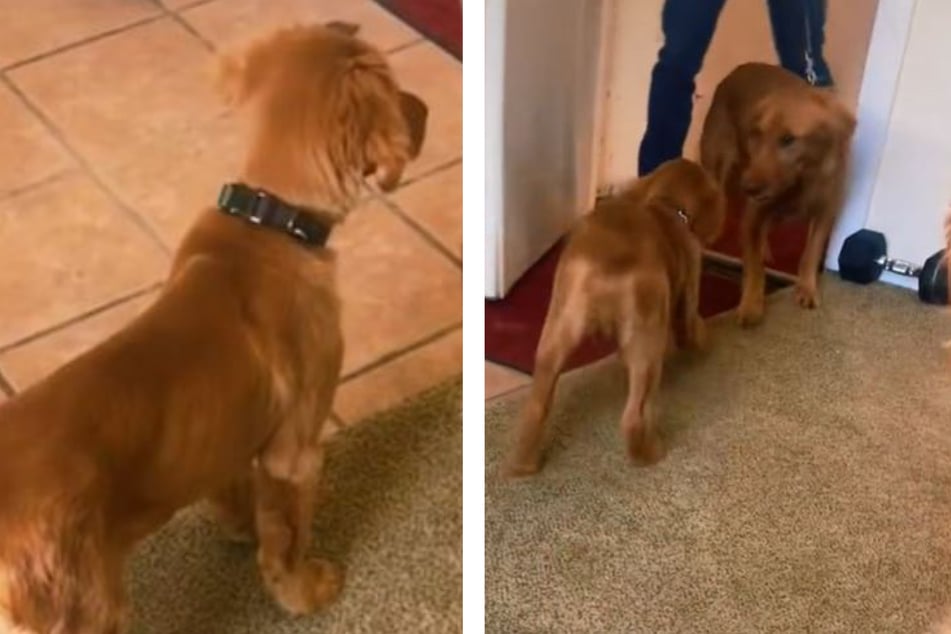 As far as a recipe for going viral, this storyline is as close as you can get to an absolute guarantee. Sure enough, Kenzie's heart-warming TikTok has more than 14 million views and 2.6 million likes!
The touching clip shows the moment when Zoey arrives to meet her long-lost pup. Kap clearly knows that something big is coming as he waits tensely for the door to open. When it does and his mom walks in, there's no mistaking the recognition in both of them as tails start wagging wildly.

Later, the reunited pair are seen cuddling together and even giving each other smooches.
There's no breaking that mother-son bond!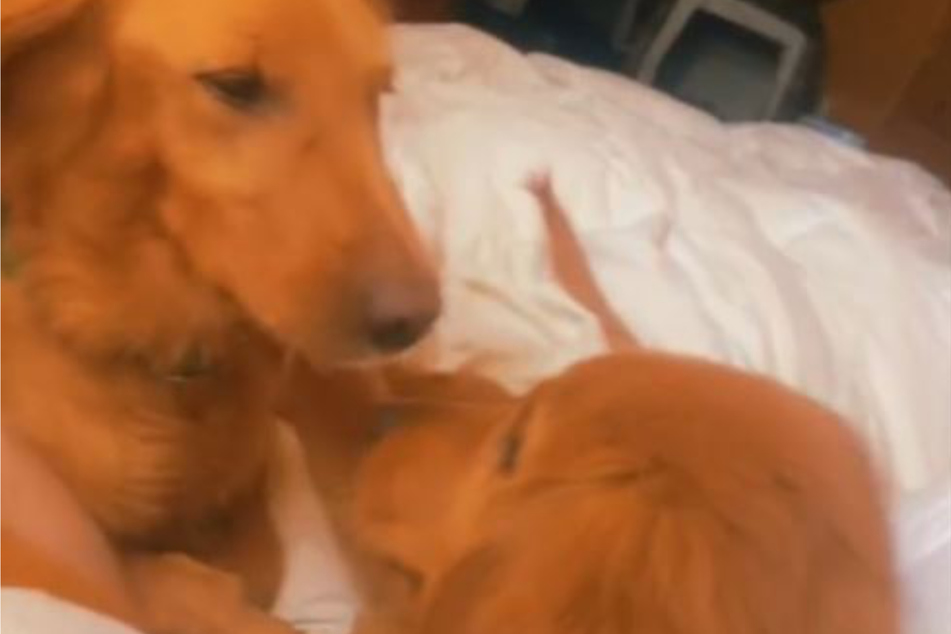 Users are so touched by the golden retrievers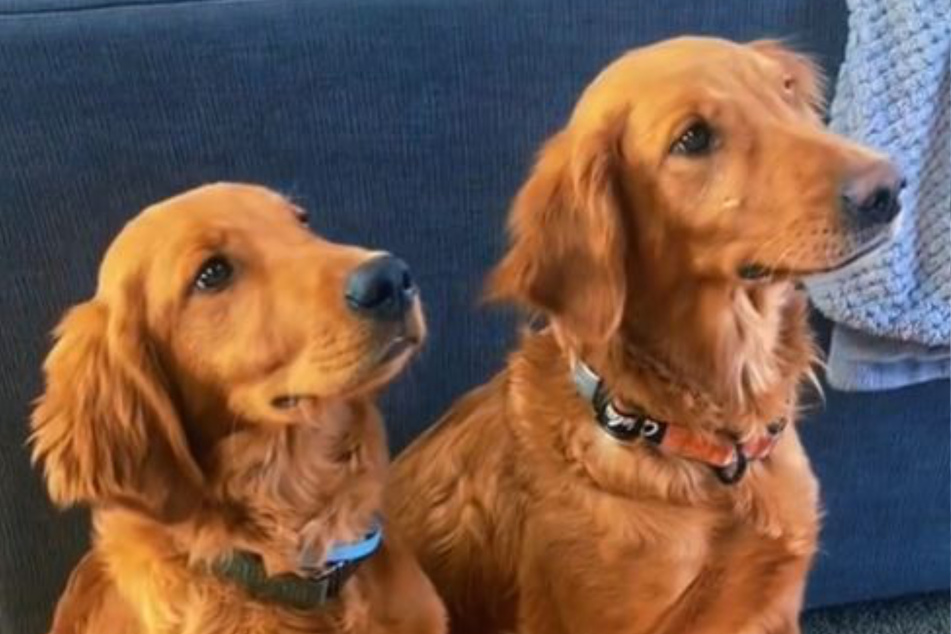 Comments on the TikTok hit – of which there are thousands – ran the whole gamut of emotions. Some focused on the cuteness factor, with one user giving voice to Kap's thoughts at the end of the clip: "Mum, not in front of the camera".
Others were more ambiguous, as many realized that Zoey had probably had most of her offspring taken away, which made the moment bittersweet.
The most popular comment put those feelings in words: "She finally got to keep one…. She probably felt complete in that moment".
Meanwhile, Zoey has a permanent home with Kenzie's future in-laws, as she explained in another hugely popular video.
This family has had a whole lot to celebrate lately, with Kap's owner only recently getting engaged, according to an Instagram post.
Cover photo: Collage: screenshot/TikTok/kenziekeller32