Golden retriever shows how to get that perfect windswept look
Michigan – No one can resist this golden retriever!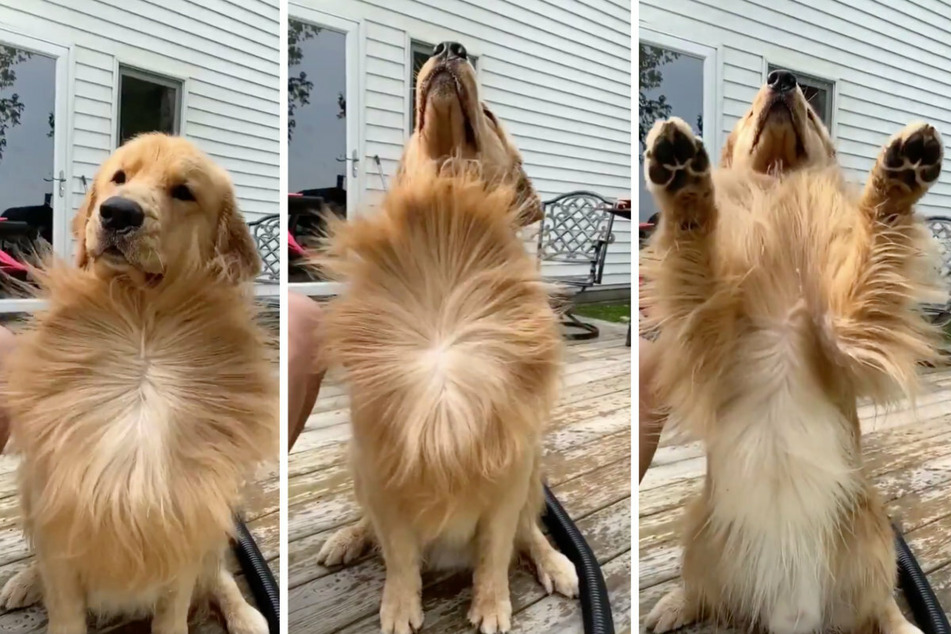 Tucker the dog seems to enjoy his fluffy fur very much. His owners published a short video of him on TikTok, Instagram, and YouTube, which had thousands of people smiling within a very short time.
They filmed their four-legged friend as they aimed an an air blower at his mane, causing his long fur to puff out.
Tucker completely surrendered to the attention, with numerous users agreeing that he was posing like a model.
After a few seconds, the golden retriever contain his enthusiasm any longer. He stood on his hind paws and waved them around in the air.
His owners appropriately wrote in the video title, "Am weapon of mass SEDUCTION." The slow-motion clip got more than a million views on TikTok and was also well received on Twitter.
In the comments column, the users' opinion was clear, with several comparing the fluffy pooch to Simba from the Lion King.
"This is why slow motion video was invented," read one much-liked comment.
One look at his social media channels shows that Tucker is already a minor celebrity. The dog, who lives with his owners in Michigan, even has his own merchandise!
Cover photo: Collage: Twitter/tuckerbudzyn