Gruesome animal cruelty: 19-year-old slashes dog's neck and films it
Riverside, California - Police nab 19-year-old animal abuser: he apparently abused a Chihuahua and later published a video of the gruesome act on social media.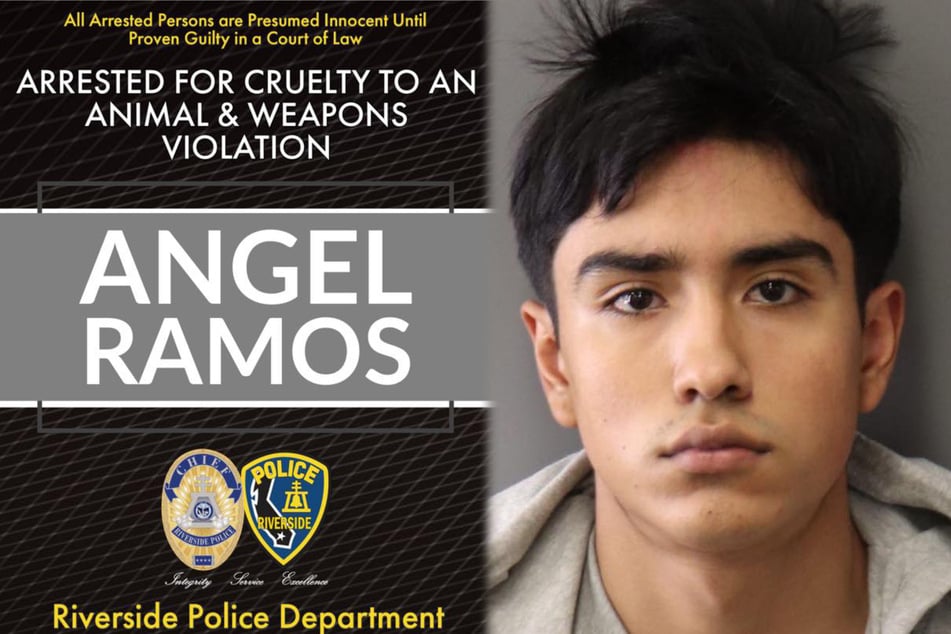 As the Riverside Police Department announced on their official Facebook account, a young man named Angel Ramos was arrested on Sunday. He is accused of killing a dog.
Early Saturday evening, investigators received a tip after a video of a possible animal killing surfaced on social media.
The clip showed a small dog with a large laceration on its neck, visibly struggling to breathe as a young man commented on what he had just done to the poor little pup.
Police were able to track down the suspect's address using information from the social media account that posted the video.
This enabled them to identify the 19-year-old and take him into custody.
Officers also found fresh traces of blood on Angel Ramos' clothing as well as cuts on his hands!

The injured Chihuahua didn't survive the cruel act
During a further search of the apartment, officers discovered a four-to-six-month-old Chihuahua in the bedroom. The poor little dog had suffered a severe neck injury and was in critical condition.
Officers immediately took the animal to a veterinary clinic, but it was already too late. Doctors had no choice but to put the pup down.
Investigators also found illegal metal knuckles at Ramos' home, so he was arrested for animal cruelty and illegal possession of a weapon. However, the 19-year-old was released only a few hours later – at least until his upcoming court date.
Cover photo: facebook.com/RiversidePD