Husky owner shows why bubble-loving dog wouldn't survive in the wild
Oregon - When you've acclimated to domesticated life as a dog, there's no turning back.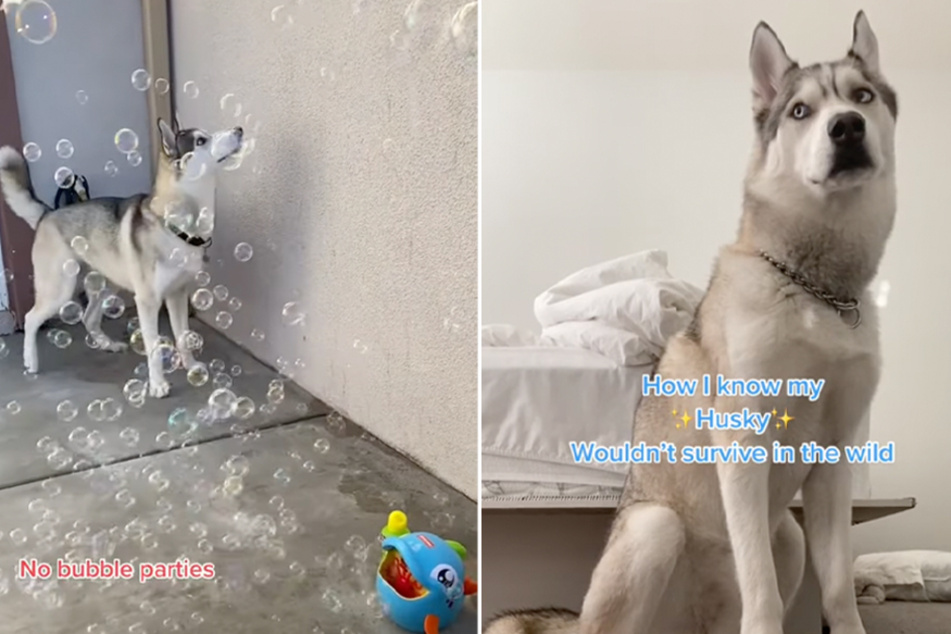 For one Husky by the name of Jackson, life is pretty sweet. Because of that, his owners don't seem to think he'd last a day in the wild – and they're probably not wrong.
In a video posted on their fur baby's dedicated Insta account, Jackson's pet parents, who labelled him an "indoor prince", listed the numerous reasons their four-legged friend wouldn't make it in the great outdoors.
For starters, there are no bubble parties in the wild, something Jackson seems to love – and rightfully so. Secondly, there definitely aren't frozen treats like popsicles readily available, either.
Even if there were, they likely wouldn't come with the added bonus of a human friend holding the popsicle stick for easy devouring.
Third on their list was the fact that nature seldom provides emotional support toys like Jackson's personal favorite: a stuffed banana peel.
Next was the wild's obvious lacking of an above-ground pool filled with ice, which gives Jackson and his husky self a temporary chill zone on hot days. Sure, there might be bodies of water in the wilderness, but they just can't compete with a personal pool full of frozen goodness.
Though Jackson might not survive in the wild, he sure seems to be thriving in his domesticated life!
Cover photo: Collage: Screenshot / Instagram / huskyjacksonfamily