In-sync golden retriever dogs have TikTok users in tears
Wyoming - Two dogs in Wyoming are lighting up TikTok as the younger pup mimics everything his older sibling does.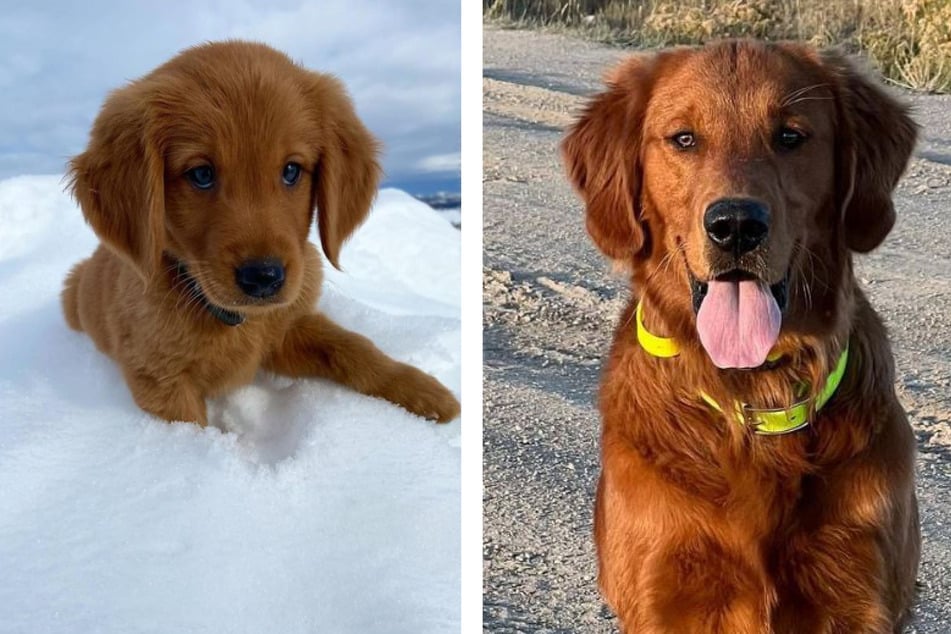 The sweet video reads, "When your puppy started copying everything your older dog does and now they are in total sync."
At first, viewers see both golden retrievers, named Kaptain and Chief, lying comfortably on the floor. When their owner walks past, the four-legged friends follow his steps – with a synchronized head movement.
In another scene, the two animals sit on a bed. As soon as their owner turns to them, they both jump up – in sync, of course – and hop into their dog crates. Then, they turn around to look through the door at the same time.
The cute clip has garnered more than 1.3 million likes and hundreds of comments. Many shared laughing emojis while others requested more videos of the furry friends.
But how is it that the two goldens are so closely coordinated?
Animal expert weighs in on the golden retrievers' synchronized behavior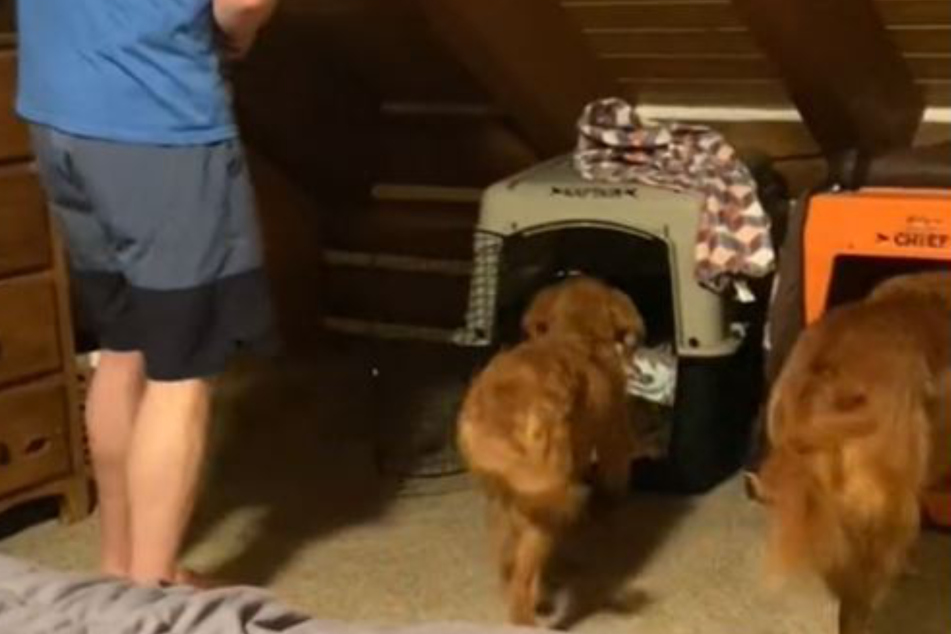 To find out how Kaptain and Chief are so synchronized, Newsweek consulted animal expert Dr. Jeff Smith, who says it's normal for puppies to mimic the routines of older dogs.
This imitative instinct can have a helpful effect for the younger animal, helping him to overcome his fears and learn positive behaviors.
"Dogs are naturally pack animals and they look to blend in with the group. Dogs will mimic very specific behaviors, especially if they are rewarded by the rest of the group or by their human," Smith said.
"The dogs in the [TikTok] video appear to be mirror images of each other, but it is a result of the puppy performing behaviors that have already been proven to be successful and are accepted by the pack," he continued.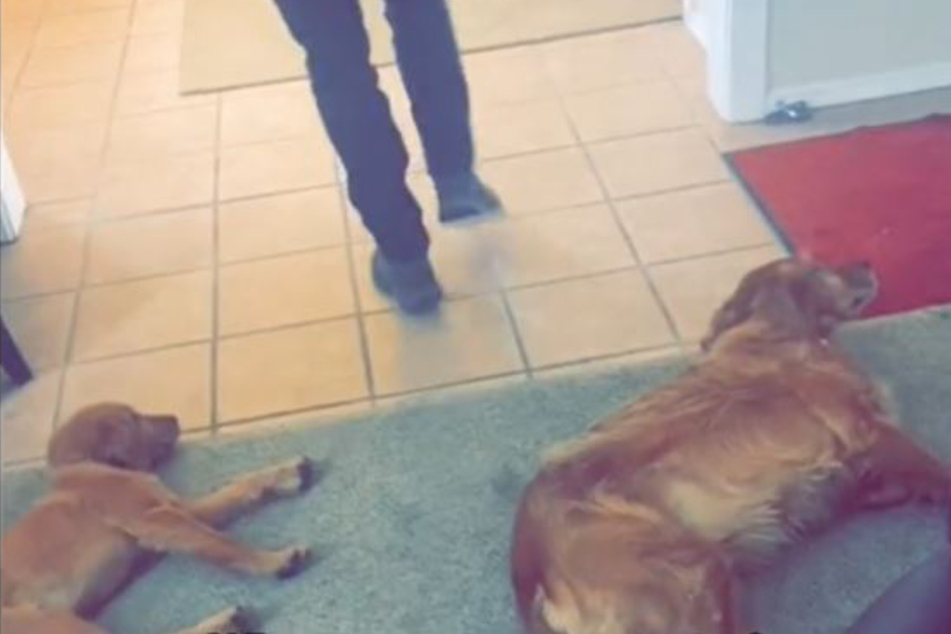 While Chief was initially skeptical of Kaptain, the older golden has since bonded with his mini me – to the delight of thousands of fans on TikTok.
Cover photo: Collage: Instagram/Screenshots/kaptainandchief