Julio the dog may not be as innocent as he appears
Phoenix, Arizona - "It wasn't me!" Julio acts innocent, but a video proves the sly dog knows exactly what he's doing.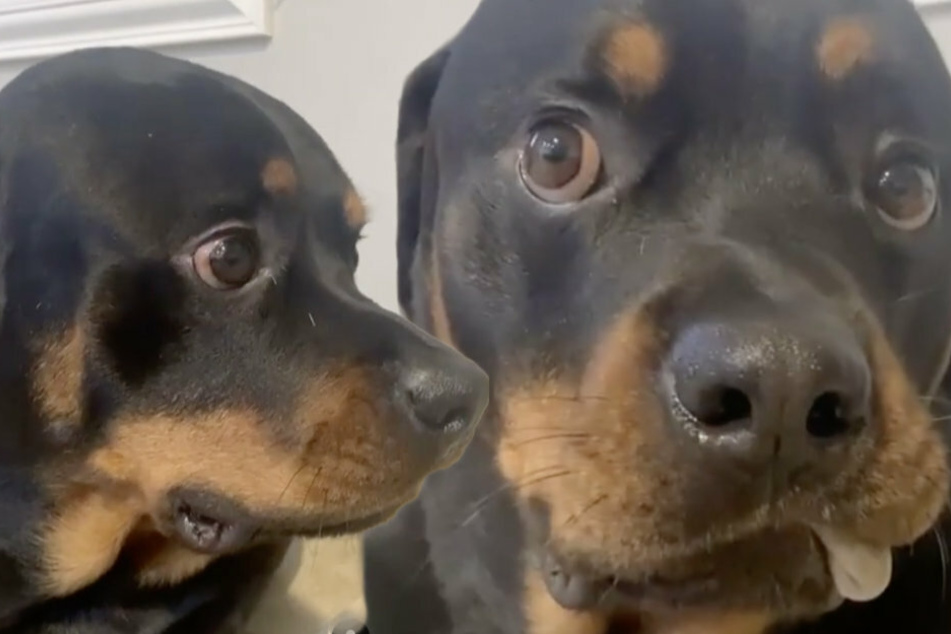 Julio the Rottweiler appears to shun any sort of confrontation, but his owner said "enough with the games" and busted his furry friend on record.
The cute Rottweiler apparently has a soft spot for... socks! In the Instagram video, the dog carries a white pair in his mouth, and his owner isn't too happy about it, it seems.
Any attempt to reclaim the socks is doomed to fail. Julio keeps moving his head away, pretending nothing is in his mouth. All the while, his big eyes look innocent enough to convince us he is not guilty of the crime.
The adorable clip has amassed more than 86,000 views and close to 10,000 likes.
Julio's puppy-dog eyes won over many users' hearts. Others raised valid concerns. After all, if the dog swallows the sock, serious life-threatening health consequences, such as an intestinal obstruction, could follow.
To everyone's relief, the owner clarified: Julio spits out the sock by command! Otherwise, he wouldn't have filmed the funny incident in the first place.
Julio has always been a sly dog
Julio the Rottweiler knows what he's doing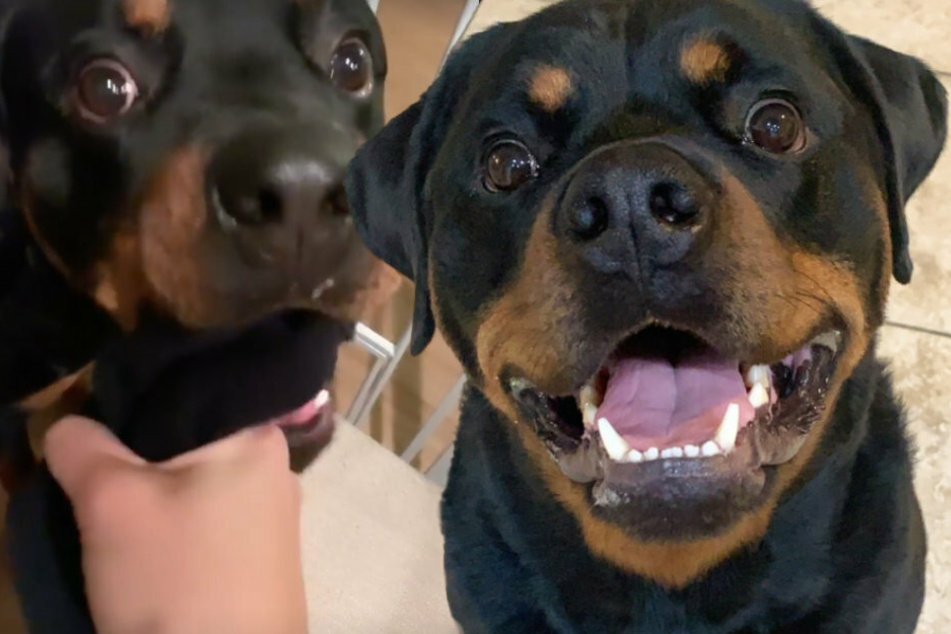 The innocent-looking dog doesn't know what he's doing, you might think. But if you browse through his owner's Instagram account hello_julio, you'll notice: This was wasn't the first time the pet tricked his owner!
In one clip, his owner is eating snacks in a chair when Julio suddenly appears behind him as if to ask, "Where is my food?" Julio disappears for a few seconds and then comes back into the picture with the same demanding look.
His excited expressions have caused a lot of laughter among users. After all, who can resist such a cute face?
His owner must have had the same thought, turning the 4-year-old dog into a social media star. The animal influencer has more than 18,000 subscribers on Instagram.
Julio's family knows if they're ever missing socks, they might not be swallowed by the washing machine. Their pet may well be to blame.
Cover photo: Instagram/Bildmontage/hello_julio