Lost dog has tear-jerking family reunion after months on the streets
Highlands County, Florida - A dog named Conway disappeared without a trace from his home in Florida in November 2021. His family searched for the poor dog everywhere, but they found no trace of him. That is, until last week.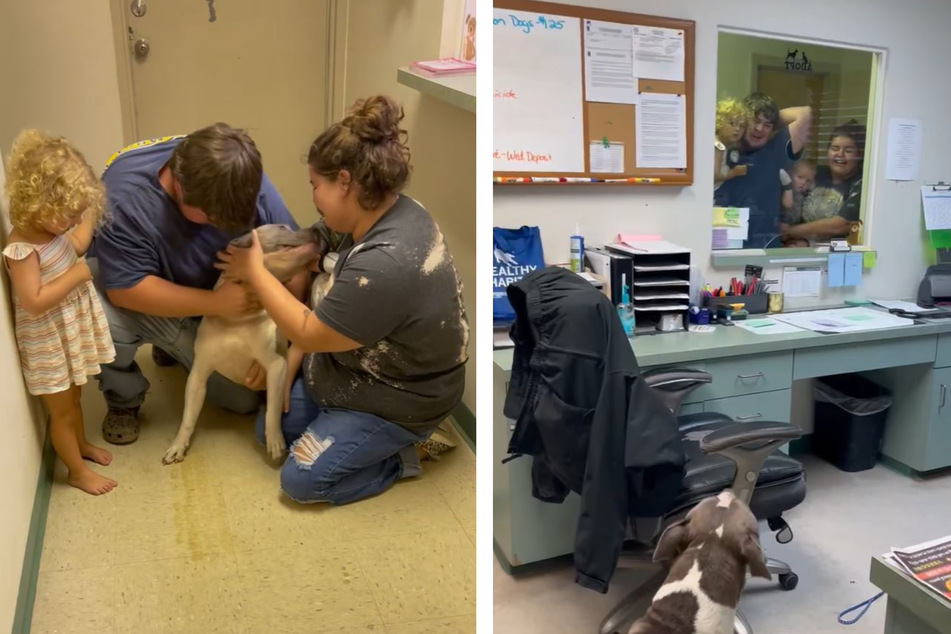 Conway's owners had already mourned the loss of their beloved four-legged friend.
Months and months had passed, and they hadn't received a single phone call about their lost canine companion, even though he was microchipped with the family's contact information.
Then came a dramatic and unexpected turn of events.
Last week, an emaciated and exhausted doggo was spotted walking along a road all alone. Several kind-hearted people were able to lure the male dog, and brought him to the Highlands County Sheriff's office, who were finally able to read the pup's chip.
Conway had finally reappeared! But the good news and heartwarming moments had only just begun.
Conway's emotional family reunion gets everyone in their feels
When it was time for Conway to officially be reunited with his long-lost humans, law enforcement officers recorded the touching moment and posted it onto the county sheriff's Facebook page. In a matter of days, the video went viral.
More than 49,000 users have liked the highly emotional video so far – an all-time high for the police department's Facebook page.
In the clip, Conway is seen running down a corridor until he stops in an office with a window, where his family was gazing at him with pure enthusiasm and joy. When the fluffy dog spots his loved ones, there was no stopping him. Conway quickly runs through a door to his humans, who welcomed him with tears in their eyes.
In addition to Facebook users, the department was also ecstatic about Conway's reunion. "The Animal Services Unit's main purpose is to return animals to their owners or, if that's not possible, to find them new homes," officer Scott Dressel told The Dodo.
"Any time we're successful in doing that, it's a victory, but this is one that stands out for all of us."
Cover photo: Collage: Screenshot/Facebook/Highlands County Sheriff's Office