Loyal dog waits in front of hospital every day while his owner recovers
Trabzon, Turkey - The Medical Park Trabzon Karadeniz Hospital in Turkey had a very special furry visitor every day for about a week.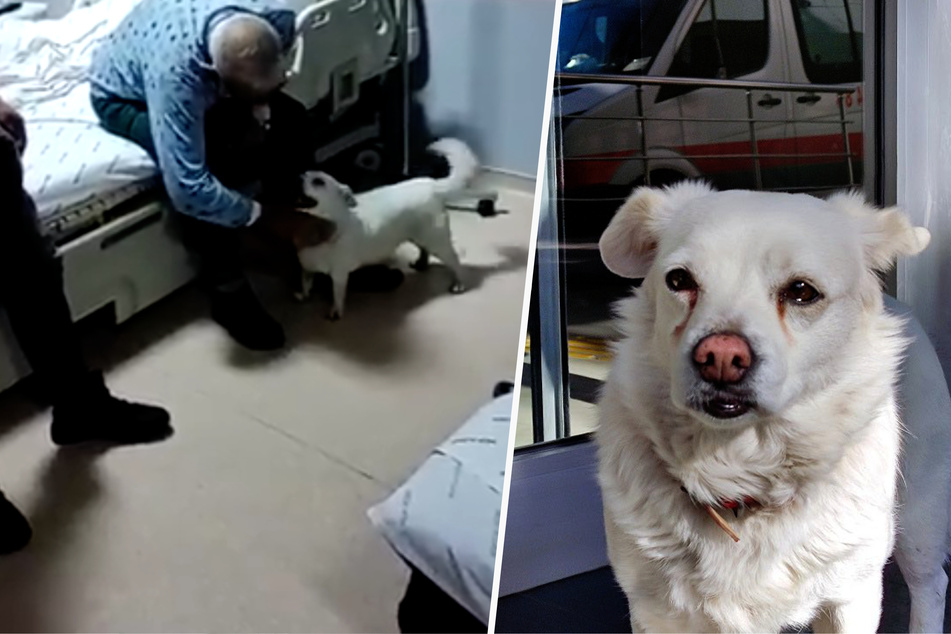 A little white dog appeared in front of the hospital in Turkey every day around 9:00 AM and waited patiently outside.
The dog's loving owner Cemal Sentürk was recently admitted to the hospital – and his pooch, Boncuk, missed him terribly.
Sentürk's relatives took the pup home with them, but the little ball of white fur was anything but thrilled.
He didn't want to be separated from his human for more than a few hours, so the dog kept making his way back to the hospital every day.
"Even if we take him home, he runs away and comes here, waiting for my father," Sentürk's daughter said, according to The Dodo.
Boncuk continued to sit outside the hospital doors every day, waiting patiently for his owner to come out.
The hospital organized a meeting
The hospital staff was touched by Boncuk's patience and loyalty. They started regularly petting and giving the little dog treats.
When they decided to let Boncuk come inside and visit Sentürk, the dog was ecstatic.
As soon as Boncuk saw his owner again, he was a changed animal. He wagged his tail for the first time in days!
"Boncuk has been with me for nine years," Sentürk said. "I miss him too. He's already used to me."
Luckily for these two buddies, Sentürk was discharged from the hospital on Wednesday and could go back home with Boncuk.

Cover photo: Collage: Twitter/Screenshot/withaylin & Twitter/Screenshot/pusholder