Man comes face to face with cougar, but then his dog steps in
British Columbia, Canada - What a shock for this man! While walking around a tree plantation with his dog, he suddenly came across a cougar, but his faithful companion protected him from the wild animal.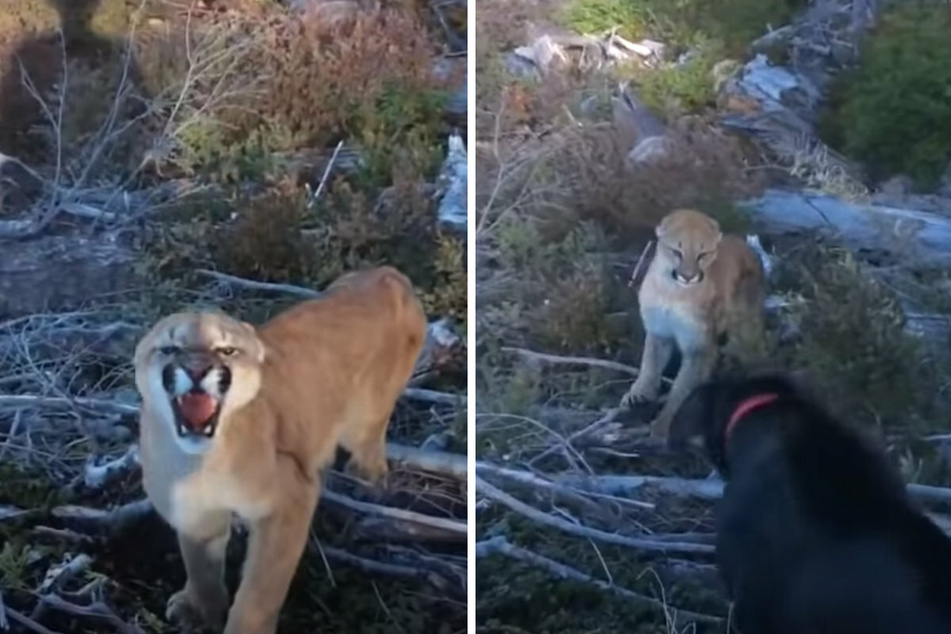 What might seem like a nightmare became reality for this Canadian man: he came face to face with a dangerous wild cat while on a walk with his dog on a remote tree plantation on the west coast of British Columbia.
A video filmed by the man himself, which later went viral on YouTube, shows scenes of the nerve-wracking encounter.
First, the black Labrador can be seen standing in front of the cougar in the middle of the countryside as the owner cautiously approaches with his iPad, which he uses to film the scene.
The cougar opens its mouth threateningly, baring its teeth, but the dog's courage remains unshaken! He barks bravely at the wild animal. The owner also shouts loudly to drive the wild cat away, but it never moves from the spot.
The man's companion is determined to protect him, and although the owner calls him back, the dog continues to bark at the cougar. The cat even takes a few steps towards the two of them.
After just under a minute, the video ends. The Canadian explains that he put his iPad aside to throw a small log at the cougar, which finally drove the animal away.
Owner shares how his faithful dog protected him from the wild cat
But why was the Canadian in the middle of the tree plantation with an iPad in the first place? The man clarified that he is employed as a tree plantation manager, so he often goes to remote areas for work. He usually takes his Labrador with him to warn him of wild animals like the cougar. He had the iPad with him so he could record data on forest regeneration.
Internet users were thrilled by the four-legged friend's courage and loyalty to his owner. "Awesome dog," one commenter wrote.
Cover photo: Collage/Screenshot: Youtube/ViralHog